9th February 2021
 Coming Soon

,

  Lise Davidsen's second album and other forthcoming highlights
Highlights for March and early April included Beethoven, Verdi, Wagner and more from the Norwegian lyric-dramatic soprano Lise Davidsen with Sir Mark Elder and London Philharmonic Orchestra, Elgar's Violin Concerto and Violin Sonata from Renaud Capuçon, a solo Bach album from Rinaldo Alessandrini, and a tribute to four great voices of the twentieth century from an exciting new spinto tenor on the block...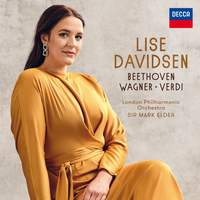 Lise Davidsen (soprano), London Philharmonic Orchestra, Sir Mark Elder
The Norwegian lyric-dramatic soprano's second album on Decca opens with Leonore's great monologue 'Abscheulicher!' from Fidelio, which brought the house down when Davidsen sang the role at Covent Garden last spring. It's followed by the same composer's 'Ah, perfido!', arias from Cavalleria rusticana, Medea, La forza del destino and Otello, and Wagner's Wesendonck-Lieder.
Released 26th March.
Available Format: CD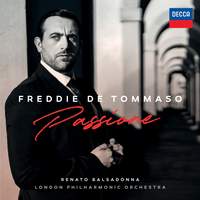 Freddie De Tommaso (tenor), London Philharmonic Orchestra, Renato Balsadonna
This debut recording from the 27-year-old British-Italian spinto tenor (whose credits to date include Cassio in the Royal Opera House's Otello and Pinkerton at the Wiener Staatsoper) pays homage to four of his heroes: Mario Lanza, Enrico Caruso, Giuseppe di Stefano, and Franco Corelli. The programme includes songs by Bellini, Tosti, Cardillo, Leoncavallo and Puccini, and a new orchestration of Respighi's Nebbie.
Released 9th April.
Available Format: CD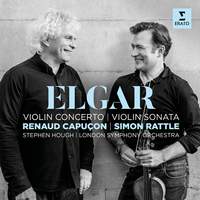 Renaud Capuçon (violin), Stephen Hough (piano), London Symphony Orchestra, Sir Simon Rattle
The London Symphony Orchestra gave the premiere of Elgar's Violin Concerto with Fritz Kreisler (and the composer conducting) in November 1910; 111 years on, they're joined by Renaud Capuçon on his first recording with their current Music Director Sir Simon Rattle. It's followed by the 1919 Violin Sonata, which the French violinist describes as 'a work of nobility and tenderness'.
Released 5th March.
Available Format: CD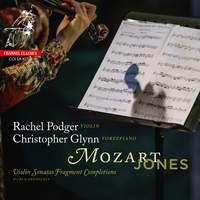 Rachel Podger (violin), Christopher Glynn (piano)
Podger and Glynn join forces for the world premiere recordings of Timothy Jones's completions of six sonata-allegros and a Fantasia in C minor for violin and piano which Mozart left unfinished; Jones has provided two versions of each sonata-fragment in order to explore the different directions in which Mozart may have eventually taken these works-in-progress.
Released 26th March.
Available Format: SACD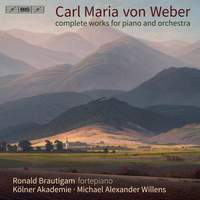 Ronald Brautigam (fortepiano), Kölner Akademie, Michael Alexander Willens
Having completed his surveys of the complete Mozart and Beethoven concertos, the Dutch fortepianist turns to a composer who was rather less prolific in the genre: Weber composed just two piano concertos (in 1810 and 1811 respectively) and the programmatic Konzertstück in F minor, which was originally conceived as a third concerto but evolved into a single-movement work. Brautigam plays a replica of an 1819 Conrad Graf fortepiano by Paul McNulty.
Released 2nd April.
Available Format: SACD
Phantasm, Laurence Dreyfus
Phantasm present a second helping of keyboard works by JS Bach in new arrangements for viol consort, featuring pieces from both books of the Well-Tempered Clavier; welcoming the first volume this time last year, Gramophone declared that 'Phantasm find conversation, play and dance in the unlikeliest of contrapuntal moments', whilst BBC Music Magazine named it as a Chamber Music Choice in their April 2020 issue.
Read David's 2020 interview with Laurence Dreyfus about the project here.
Released 26th March.
Available Format: CD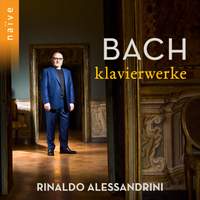 Rinaldo Alessandrini (harpsichord)
The Italian conductor and harpsichordist's last solo Bach recording (released on Naive in 2015) was praised in BBC Music Magazine for its 'unimpeachable suavity and debonair breeziness' and described by Gramophone as 'sensitively mined and performed with devotion'; this sequel features a selection of preludes & fugues and two- and three-part inventions as well as the Fantasia in C minor, BWV906.
Released 19th March.
Available Format: CD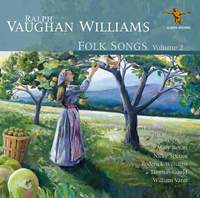 Mary Bevan (soprano), Nicky Spence (tenor), Roderick Williams (baritone), William Vann (piano), Thomas Gould (violin)
This is the second volume in a four-disc series which will cover the eighty folk songs in English which Vaughan Williams arranged for voice and piano or violin, and features fifteen world premiere recordings; the programme opens with the Nine Folk Songs from the Appalachian Mountains, collected between 1914 and 1916 by Cecil Sharp with Maud Karpeles, and closes with the uproarious Old MacDonald-esque Farmyard Song (which apparently required several takes for the artists to compose themselves!).
Released 26th March.
Available Format: CD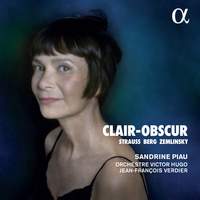 Sandrine Piau (soprano), Orchestre Victor Hugo Franche-Comté, Jean-François Verdier
Two years on from her Gramophone Award-winning recital of nineteenth-century French song Si j'ai aimé, the French soprano turns to slightly later Austro-German repertoire; centring on contrasts between light and darkness, the programme features Zemlinsky's Waldgespräch, Berg's Sieben frühe Lieder and Strauss's Morgen!, Meinem Kinde and Vier letzte Lieder.
Released 12th March.
Available Format: CD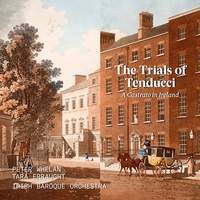 Tara Erraught (mezzo), Irish Baroque Orchestra, Peter Whelan
This programme of music from eighteenth-century Ireland features several arias written for the superstar soprano castrato Giusto Fernando Tenducci, including two from Thomas Arne's Artaxerxes, which was enormously popular in Dublin during the 1760s. There's also music by Pierre van Maldere, JC Bach, Tommaso Giordani, Johann Christian Fischer, and Mozart (to whom Tenducci taught singing in the 1770s).
Released 12th March.
Available Format: CD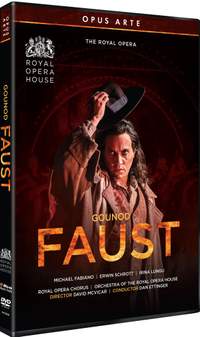 Erwin Schrott (Mephistopheles), Michael Fabiano (Faust), Irina Lungu (Marguerite); Royal Opera House Covent Garden, Dan Ettinger, David McVicar
Filmed at Covent Garden in spring 2019, this revival of David McVicar's 2004 staging (itself described as 'a thing of wonder' by The Guardian) was praised in the Financial Times for Fabiano's 'impressively clear, bright, vital presence', whilst The Independent observed that 'the deftness with which this all-singing, all-dancing show bowled along under Dan Ettinger's vigorous beat, replete with tumblers and jugglers and pullulating citizenry in the post-war celebrations, took the breath away'.
Released 26th March and also available on Blu-ray.
Available Format: DVD Video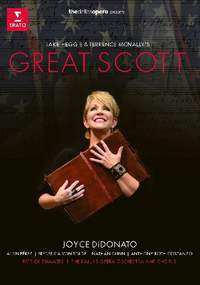 Joyce DiDonato (Arden Scott), Ailyn Pérez (Tatyana Bakst), Frederica von Stade (Winnie Flato), Nathan Gunn (Sid Taylor), Anthony Roth Costanzo (Roane Heckle); Orchestra and Chorus of The Dallas Opera, Patrick Summers
Heggie's warm, witty opera-about-opera (which sees Joyce DiDonato's fictional American diva Arden Scott returning to her home-town to resurrect a bel canto curiosity worthy of Opera Rara!) receives its DVD premiere here, following a Grammy-nominated audio recording with the same cast in 2018. Opera Now described the work as 'that rare beast: a contemporary opera that sets out to be funny and is actually highly amusing, with Terrence McNally's witty libretto providing an ideal base for Heggie's accomplished musical pastiches'.
Released 12th March.
Available Format: DVD Video