Latest update: Due to disruptions after a recent warehouse move by the UK's largest music distributor, the supply of various labels including Decca, DG, Sony, and Harmonia Mundi are subject to significant delays. Please continue to order products from these labels, as the situation should be back to normal within the next few weeks. This is affecting all UK music retailers at the present time. If you have any questions please do contact us.
BBC Music Magazine Awards
The BBC Music Magazine Awards are an annual celebration of the very best of all the recordings reviewed by the magazine over the previous year. With three nominations to choose from in each of seven main categories, the winners are selected by a public vote. There are also a number of special jury awards each year.
You can view details of the most recent winners below, as well as browse through all the previous winners.
BBC Music Magazine Awards 2022 - winners announced
The winners of this year's BBC Music Magazine Awards have now been announced. You can browse the winning recordings below, or in our article here;
You can also find the full shortlist in our article.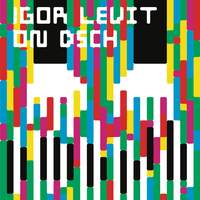 Recording of the Year and Instrumental
Igor Levit
'This is a monumental triumph from an artist recognised for pushing himself to the limits of musical achievement. Levit's playing is humane and nuanced in the Shostakovich, a work inspired by Bach's Well-Tempered Clavier – and in the Stevenson he navigates the intense and epic score in remarkable style.'
Available Formats: 3 CDs, MP3, FLAC, Hi-Res FLAC
BBC Music Magazine Awards 2022: Winning Recordings
Browse all previous winners:
BBC Music Magazine Awards 2007-2021
Browse by Year:
BBC Music Magazine Awards 2007-2021
Featured Composers:
BBC Music Magazine Award Winners
More Composers:
BBC Music Magazine Award Winners
Browse by Era:
BBC Music Magazine Award Winners
Search:
BBC Music Magazine Award Winners