30th October 2019
 Hi-Res Highlights

,

  Hi-Res Highlights - October 2019
This month's highlights include two very different takes on Strauss's Don Quixote, one from Daniel Barenboim and the West-Eastern Divan Orchestra and the other from Vasily Petrenko and the Oslo Philharmonic; there's also Berlioz from François-Xavier Roth and Les Siècles, Weinberg from Gidon Kremer and friends, and new reissues of Bruno Walter's Beethoven cycle with the Columbia Symphony Orchestra, made in the final years of his life.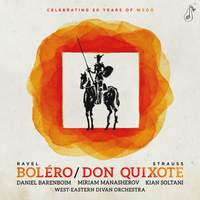 Kian Soltani (cello), West-Eastern Divan Orchestra, Daniel Barenboim
This tremendous live recording of Don Quixote (with WEDO's former principal cello Kian Soltani as the 'knight of the doleful countenance') was made at the Teatro Colón in Buenos Aires as part of the Festival de Música y Reflexión in 2017; reviewing a live performance of the work by the same musicians in London later than year, The Guardian described the Iranian cellist as 'a sublime soloist…effortlessly lyrical and profoundly touching'.
Available Formats: MP3, FLAC, Hi-Res FLAC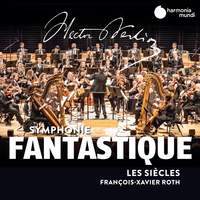 Les Siècles, François-Xavier Roth
Roth first recorded Berlioz's 'episode in the life of an artist' with his period-instrument orchestra Les Siècles back in 2010 (an account which was praised for its 'raw, authentic energy' in the Sunday Times), but for this 150th anniversary he's returned to the composer's autograph score and even incorporated the church-bells of his hometown, La Côte-Saint-André, in the final movement.
Available Formats: CD, MP3, FLAC, Hi-Res FLAC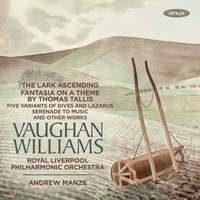 James Ehnes (violin), Royal Liverpool Philharmonic Orchestra, Andrew Manze
By way of coda to his outstanding recordings of the symphonies, Manze is joined by fellow violinist James Ehnes for The Lark; the programme also includes the Five Variants of 'Dives and Lazarus' and the rarely-heard purely orchestral version of the Serenade to Music. You can read my interview with Manze about the Vaughan Williams cycle here.
Available Formats: CD, MP3, FLAC, Hi-Res FLAC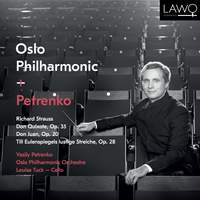 Louisa Tuck (cello), Vasily Petrenko, Oslo Philharmonic Orchestra
Petrenko will stand down as chief conductor of the Norwegian orchestra at the end of this season, so this triptych of Strauss heroes and rogues may be among his last recordings with them; their previous volume of Strauss, which was released in April, impressed Gramophone with its 'patient musicality and sense of coherence', whilst the Sunday Times praised 'the standards of orchestral virtuosity he has attained with this excellent band'.
Available Format: CD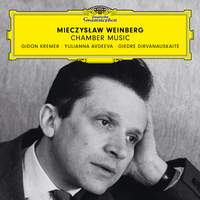 Gidon Kremer (violin), Yulianna Avdeeva (piano), Giedrė Dirvanauskaitė (cello)
Kremerata Baltica's recording of the Second Symphony for string orchestra under Mirga Gražinytė-Tyla earlier this year was one of the most widely-acclaimed releases of 2019, and now they explore three chamber works by the Polish-born Soviet composer: the Three Pieces for Violin and Piano (composed in his mid-teens), the Piano Trio Op. 24, and the Sixth Violin Sonata. Read James's full review here.
Available Formats: CD, MP3, FLAC, Hi-Res FLAC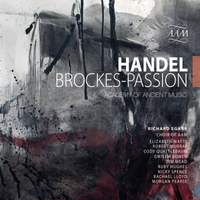 Robert Murray, Cody Quattlebaum, Elizabeth Watts, Ruby Hughes, Tim Mead, Gwilym Bowen, Nicky Spence Academy of Ancient Music, Richard Egarr
Described as 'a vibrant and luxurious recording' by The Times, the AAM's riveting account of Handel's relatively neglected Passion setting was captured during a live performance earlier this year which marked the tercentenary of the work's premiere and was one of our October Recordings of the Week.
Available Formats: 3 CDs, MP3, FLAC, Hi-Res FLAC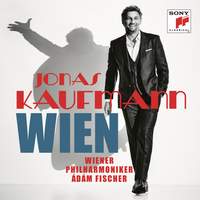 Jonas Kaufmann (tenor), Rachel Willis-Sørensen (soprano) Wiener Philharmoniker, Ádám Fischer
As the Nosferatu-like cover-image might suggest, there's more than a hint of the macabre lurking between the champagne-and-Sachertorte sparkle of the great German tenor's paean to the Austrian capital: as well as operetta evergreens from Wiener Blut, Eine Nacht in Venedig and Die lustige Witwe, there are decidedly darker songs by Georg Kreisler and charmingly homespun numbers by Hans May and Hermann Leopoldi.
Available Formats: CD, MP3, FLAC, Hi-Res FLAC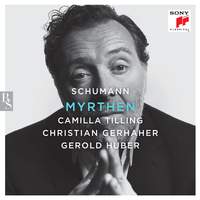 Christian Gerhaher (baritone), Camilla Tilling (soprano), Gerold Huber (piano)
The first instalment of the German baritone's complete Schumann song series with his long-term recital-partner Gerold Huber won the Solo Vocal Category at this year's Gramophone Awards earlier in the month; for this second, equally compelling volume, he shares the cycle which the composer wrote as a wedding-present for his wife Clara with soprano Camilla Tilling.
Available Formats: MP3, FLAC, Hi-Res FLAC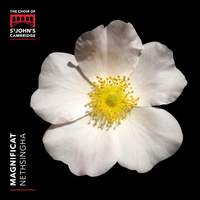 Glen Dempsey (organ), Choir of St. John's College, Cambridge, Andrew Nethsingha
An Editor's Choice in this month's Gramophone (which praised the choir's 'extreme perception of blend (vowel and timbre), words and phrasing'), this collection of canticles is a musical autobiography of not just the St John's Choir itself but also of its director Andrew Nethsingha, taking in works written for Truro and Gloucester Cathedrals where he held posts earlier in his career.
Available Formats: CD, MP3, FLAC, Hi-Res FLAC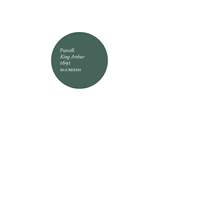 Gabrieli Players, Paul McCreesh
Purcell's patriotic semi-opera on a libretto by John Dryden has been part of Gabrieli's repertoire for two decades, and this recording uses a new performing edition by cellist and musicologist Christopher Suckling and Paul McCreesh; the cast includes Roderick Williams, Carolyn Sampson, Anna Dennis and Mhairi Lawson. Read my full review here.
Available Formats: 2 CDs, MP3, FLAC, Hi-Res FLAC, Hi-Res+ FLAC
Lise Davidsen (Agathe), Andreas Schager (Max), Sofia Fomina (Ännchen), Alan Held (Kaspar), Markus Eiche (Ottokar), Franz-Josef Selig (Eremit); Frankfurt Radio Symphony, MDR Leipzig Radio Choir, Marek Janowski
Recorded in concert in Frankfurt last December, this performance of Weber's supernatural opera features two stars of this year's Bayreuth Festival: Austrian heldentenor Andreas Schager as the forester who inadvertently enters into a demonic bargain to win a shooting contest, and young Norwegian lyric-dramatic soprano Lise Davidsen as the woman whose hand he competes for.
Available Formats: 2 SACDs, MP3, FLAC, Hi-Res FLAC
Re-issues
Bruno Walter Beethoven Symphonies Columbia
Recorded in 1958/69 when the conductor was in his early 80s and with what was essentially a high-end pick-up band comprising some of the finest musicians in New York and Hollywood, Walter's Columbia Beethoven cycle has rarely been out of the catalogue, and now appears in Hi-Res for the first time.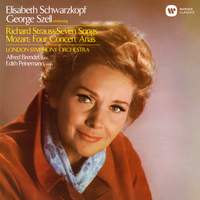 Elisabeth Schwarzkopf (soprano), London Symphony Orchestra, George Szell
Not the legendary Vier letzte Lieder which these artists recorded in the mid-1960s, but seven songs captured four years later: Ruhe, meine Seele, Meinem Kinde, Wiegenlied, Morgen!, Das Bächlein, Das Rosenband, and Winterweihe. Alfred Brendel joins for Mozart's Ch'io mi scordi di te?, which is followed by Vado, ma dove?, Alma grande e nobil core and Nehmt meinen Dank.
Available Formats: MP3, FLAC, Hi-Res FLAC