Latest update: COVID-19 Shipping Delays. Presto is committed to the health and well-being of our staff. Our warehouse team are currently working hard to ensure your order is despatched as quickly as possible. Unfortunately you may experience slight delays as some deliveries are taking longer than usual. Thank you
23rd December 2020
 Coming Soon

,

  Donizetti's Il Paria and other forthcoming highlights
Stand-out releases for the New Year include a Donizetti rarity from Sir Mark Elder and Britten Sinfonia (with Russian soprano Albina Shagimuratova and American tenor René Barbera as lovers separated by caste in sixteenth-century India), French piano music for four hands from Paul Lewis and Steven Osborne, the first instalment of a new Rachmaninov series from Yannick Nézet-Séguin and the Philadelphia Orchestra, and Beethoven's Missa solemnis from René Jacobs and the Akademie für Alte Musik Berlin.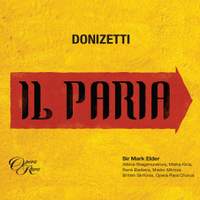 Albina Shagimuratova (Neala), René Barbera (Idamore), Misha Kiria (Zarete), Marko Mimica (Akebare); Britten Sinfonia, Sir Mark Elder
Set in sixteenth-century India, Donizetti's 1829 opera about religious intolerance and fanaticism was greeted with a certain amount of bafflement at its premiere in Naples, and never gained a foothold in the repertoire (though the composer recycled some of its material in operas including Anna Bolena and Le duc d'Albe). This recording uses a new critical edition which restores the stratospheric writing for Idamore, a role created by the superstar high tenor Giovanni Battista Rubini.
Released 15th January.
Join us on Facebook at 6pm GMT on Thursday 14th January, when I will be teaming up with Opera Rara for the online launch, with appearances from Albina Shagimuratova, René Barbera, and Sir Mark Elder.
Available Formats: 2 CDs, MP3, FLAC, Hi-Res FLAC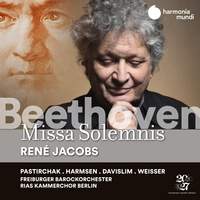 Akademie für Alte Musik Berlin, RIAS Kammerchor, René Jacobs
Jacobs and the RIAS Kammerchor performed what the Belgian conductor describes as an 'exhausting, unsettling work' throughout Europe in 2019, and the concerts have appeared regularly on streaming services this year as performances scheduled to mark the composer's 250th anniversary were cancelled due to the coronavirus pandemic. The soloists are Polina Pasztircsák, Sophie Harmsen, Steve Davislim, and Johannes Weisser.
Released 29th January.
Available Format: CD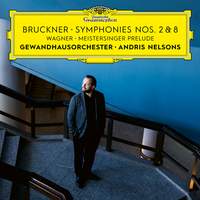 Gewandhausorchester Leipzig, Andris Nelsons
After a hiatus of almost two years, Nelsons's superb Bruckner cycle from Leipzig returns with the Second Symphony (in the second version from 1877, edited by William Carragan) and the Eighth (in the 1890 version, edited by Leopold Nowak). The symphonies are preceded by the Prelude to Wagner's Die Meistersinger.
Released 5th February.
Available Format: 2 CDs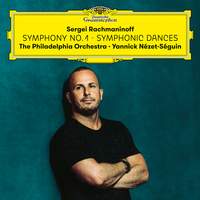 The Philadelphia Orchestra, Yannick Nézet-Séguin
Nézet-Séguin and the Philadelphia Orchestra proved their Rachmaninov credentials with their outstanding accounts of the four piano concertos with Daniil Trifonov in 2018 and 2019, with BBC Music Magazine describing them as 'superbly attentive partners' and the Sunday Times declaring that 'the Philadelphians' contribution could hardly be grander or more sumptuous'. This is the first release in a series which will be completed in 2023 to mark the 150th anniversary of the composer's birth.
Released 29th January.
Available Format: CD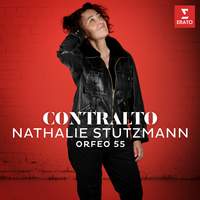 Nathalie Stutzmann (contralto/director), Orfeo 55
The multi-talented French contralto was announced as the Philadelphia Orchestra's new principal guest conductor last week, and this final recording project from Orfeo 55 (the ensemble which she founded in 2009) sees her doing double-duty as soloist and director; the programme celebrates the legacy of the low-voiced female baroque singers who were often overshadowed by the star castrati of their day, with repertoire including arias by Handel, Vivaldi, Porpora, Bononcini, Caldara, and Gasparini.
Released 15th January.
Available Format: CD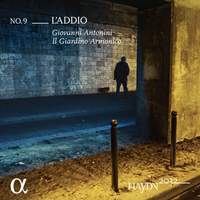 Il Giardino Armonico, Giovanni Antonini
The ninth instalment of Antonini's mammoth series of the complete Haydn symphonies (which launched in 2014 and is scheduled to be completed in time for the composer's tercentenary) features symphonies Nos. 15, 35 and 45 (the 'Farewell'); French soprano Sandrine Piau joins Il Giardino Armonico for the 1795 cantata Berenice, che fai?. Reviewing the Italian ensemble's previous contributions to the cycle, Gramophone declared that 'the orchestral playing is breathtaking in its accuracy - the sort of Haydn playing you dream of'.
Released 22nd January.
Available Format: CD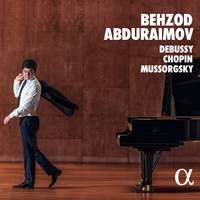 Behzod Abduraimov (piano)
The Uzbek pianist kicks off a new partnership with Alpha with what he describes as 'a kaleidoscope of miniatures': Chopin's Preludes Op. 28, Debussy's Children's Corner, and Mussorgsky's Pictures at an Exhibition. This is Abduraimov's first solo album since his debut disc of Prokofiev, Liszt and Saint-Saëns on Decca in 2012, though in the interim he has recorded concertos by Prokofiev, Rachmaninov and Tchaikovsky.
Released 15th January.
Available Format: CD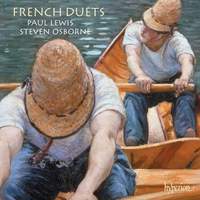 Paul Lewis (piano), Steven Osborne (piano)
A decade on from their superb recording of Schubert's piano music for four hands (described by Gramophone as a 'marriage of true minds'), Lewis and Osborne team up once more for Fauré's Dolly Suite, Debussy's Six épigraphes antiques and Petite Suite, Stravinsky's Three Easy Pieces for Piano Duet, and Ravel's Ma Mère l'Oye.
Released 5th March.
Available Format: CD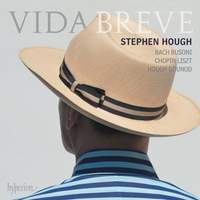 The composer-pianist's new album takes its title not from Falla's opera but from his own Piano Sonata No. 4, premiered in 2018 and conceived as a meditation on the brevity of human life; the programme also includes Chopin's Piano Sonata No. 2 'Marche funèbre', Liszt's Funérailles and Bagatelle sans tonalite, Busoni's Chamber Fantasy on Themes from Bizet's Carmen, and Gounod's Méditation on Bach's 'Ave Maria'.
Released 29th January.
Available Format: CD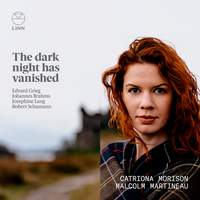 Catriona Morison (mezzo), Malcolm Martineau (piano)
A former BBC New Generation Artist, this luminous Scottish mezzo was crowned Cardiff Singer of the World in 2017, and her first solo recording includes lieder by two of the composers who featured on her programme for the Song Prize at the competition: Brahms and Grieg. The recital also includes Schumann's Sechs Gedichte von N. Lenau und Requiem, and the world premiere recording of Josephine Lang's unpublished Gestern und Heute from 1833.
Released 22nd January.
Available Format: CD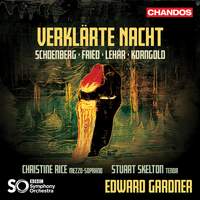 Christine Rice (mezzo), Stuart Skelton (tenor), BBC Symphony Orchestra, Edward Gardner
Following acclaimed recordings of Gurrelieder, Erwartung and Pelleas und Melisande from Bergen, Gardner returns to the BBC Symphony Orchestra for Schoenberg's Verklärte Nacht and Oscar Fried's much rarer setting of the Richard Dehmel poem which inspired it. The programme also includes 'Fieber' from Franz Léhar's song cycle Aus Eiserner Zeit, and Korngold's Lieder des Abschieds, which sets poems by Christina Rossetti, Edith Ronsperger, and Ernst Lothar.
Released 8th January.
Available Formats: SACD, MP3, FLAC, Hi-Res FLAC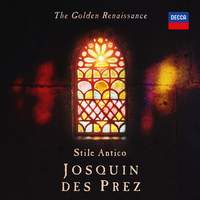 The first of a projected trilogy of Decca recordings from the British vocal ensemble is released to commemorate the 500th anniversary of the death of Josquin Des Prez; the centrepiece the Missa Pange lingua, and the programme also features 'Ave Maria, virgo serena', 'Inviolata, integra et casta es Maria', the world premiere recording of the chanson 'Vivrai je tousjours', and tributes to Josquin by Hieronymus Vinders and Jacquet de Mantua.
Released 29th January.
Available Format: CD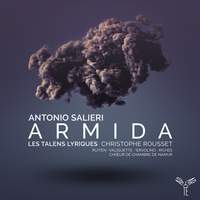 Lenneke Ruiten (Armida), Teresa Iervolino (Ismene), Florie Valiquette (Rinaldo), Ashley Riches (Ubaldo); Les Talens Lyriques, Chœur de Chambre de Namur, Christophe Rousset
Premiered in Vienna in 1771 and based on an episode in Torquato Tasso's Gerusalemme liberata, this Gluck-inspired three-act dramma per musica was Salieri's first major operatic success; following their acclaimed recordings of the composer's Tarare, Les Danaïdes, Les Horaces and La Grotta di Trofonio, Rousset and Les Talens Lyriques give the work its world premiere recording.
Released 22nd January.
Available Format: 2 CDs