7th April 2015
 Awards

,

  BBC Music Magazine Awards - The Winners
A dispatch from the field this evening - I'm at the BBC Music Magazine Awards ceremony in Kings Place, where the winners of this year's awards have just been announced.
Record of the Year has gone to Leif Ove Andsnes for his performances of Beethoven's second and fourth piano concertos with the Mahler Chamber Orchestra (part of a complete cycle of all five, plus the Choral Fantasia)...
Among the other winners are the late Claudio Abbado's poignant last recording, a luminous account of Bruckner's unfinished Ninth Symphony (Orchestral Category), and Benjamin Grosvenor's lively solo album Dances (Instrumental)...
...and Newcomer of the Year goes to harpsichordist Mahan Esfahani - not an unfamiliar name to us at Presto, and with several big successes to his name already (such as his Rameau disc, which he discussed with David a few months ago) - for his CPE Bach sonatas.
Full details of all the winners are below.
Recording of the Year (and Concerto Category-Winner)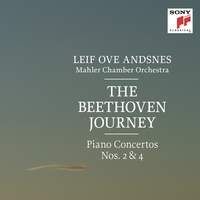 Leif Ove Andsnes, Mahler Chamber Orchestra
'In an age when the word 'journey' is horribly overused, Leif Ove Andsnes reminds us what a true heart-and-mind musical journey really is. From its wonderfully expectant, half-improvisatory opening, the Fourth Concerto sounds as though it is being rediscovered, and each fresh discovery leads on to something equally new. Even the slighter Second Concerto surprises and delights.'
Available Formats: CD, MP3, FLAC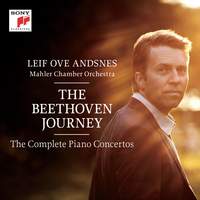 Leif Ove Andsnes, Mahler Chamber Orchestra
Andsnes's complete Beethoven concertos cycle (plus the Choral Fantasia) is also available as a 3-CD set.
Available Formats: MP3, FLAC, Hi-Res FLAC
Category-Winners
Orchestral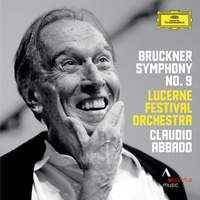 Lucerne Festival Orchestra/Claudio Abbado
'It's hard to forget that the concert recorded here turned out to be Claudio Abbado's last. Yet this is not simply a poignant memorial to the late conductor, but one of the finest Bruckner Nines on disc: the Lucerne Festival Orchestra and Abbado bring natural feeling, textural clarity and spiritual intensity to this unfinished masterpiece.'
Available Formats: CD, MP3, FLAC, Hi-Res FLAC
Choral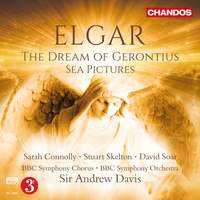 Sarah Connolly, Stuart Skelton, David Soar, BBC SO & Chorus/Andrew Davis
'This Dream of Gerontius has all the right ingredients: a superlative trio of soloists, orchestral playing and choral singing of the highest calibre, an expert Elgarian at the helm, and excellent surround sound. It's an overwhelming performance; Elgar's comment that Gerontius 'is the best of me' has never seemed more apt.'
Available Formats: 2 SACDs, MP3, FLAC, Hi-Res FLAC
Chamber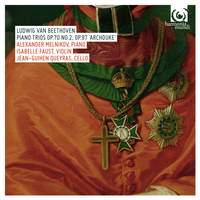 Alexander Melnikov, Isabelle Faust, Jean-Guihen Queyras
'The Op. 70 No. 2 'trio without a name' has too often lurked in the shadows: here the formidable Faust, Queyras and Melnikov on fortepiano make an indelibly convincing case for it, revealing a work of Apollonian grace and subversive wit. As for their Archduke, has it ever received a performance of such inspired subtlety?'
Available Formats: MP3, FLAC, Hi-Res FLAC
Instrumental
Opera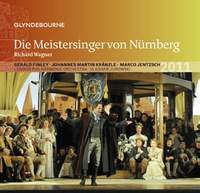 Gerald Finley, Marco Jentzsch et al, The Glyndebourne Chorus, London Philharmonic Orchestra/Vladimir Jurowski
'Perhaps the perfectly cast Meistersinger has yet to be recorded – the critics can never agree – but this has to come close, and Gerald Finley's Hans Sachs is one of the most beautifully sung on any modern recording. Jurowski's pacing allows Wagner's score to flow, evading pomposity, in a deliciously detailed recording.'
Available Format: 4 CDs
Vocal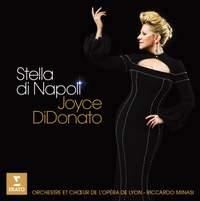 Joyce di Donato, Orchestre et Choeur de L'Opera de Lyon/Riccardo Minasi
'Joyce DiDonato's love letter to Neapolitan 'bel canto' is all about the voice, and as her own 'star' shines brightly, what a voice it proves to be. Vocal pyrotechnics hold no terrors, and her creamy mezzo leaves no nuance unturned. Sensitively accompanied by Riccardo Minasi and his Lyon forces, it's a case of 'hear Naples.... and live!'.'
Available Formats: CD, MP3, FLAC, Hi-Res FLAC
DVD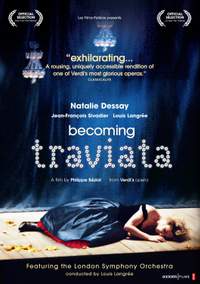 Natalie Dessay, Charles Castronovo, Ludovic Tézier, London Symphony Orchestra/Jean-François Sivadier/Louis Langrée
'Some will accuse Béziat of pretention; but I've yet to see a film that better conveys the extraordinary collective discipline and attentiveness behind a great performance.'.
Available Format: DVD Video
Newcomer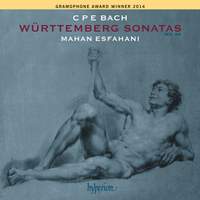 'Esfahani's first solo disc provides a welcome introduction to an artist matching, in expression, CPE Bach himself. The future of the harpischord is in safe hands'.
Available Formats: CD, MP3, FLAC, Hi-Res FLAC
Premiere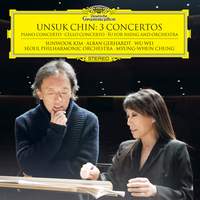 Sunwook Kim, Alban Gerhardt, Wu Wei/Seoul Philharmonic Orchestra/Myung Whun-Chung
''These three concertos showcase both the striking originality of Chin's imagination, and the scintillating variety and quality of her scoring. Each is realised with visionary skill by three exceptional soloists, Myung-Whun Chung and the Seoul Philharmonic.'
Available Formats: CD, MP3, FLAC, Hi-Res FLAC