22nd September 2021
 Awards

,

  Gramophone Awards 2021 - The Winners!
The winning recordings in each category for the 2021 Gramophone Awards were announced earlier today, with Egyptian soprano Fatma Said, Scottish guitarist Sean Shibe and French baritone Ludovic Tézier among the artists who are now in the running for Recording of the Year.
Though there will be no live audience this year, an online ceremony (presented by Editor-in-Chief James Jolly and pianist Isata Kanneh-Mason) will be live-streamed on Medici TV and Gramophone's social media channels on the evening of October 5th, when details of special prizes including Artist, Orchestra and Recording of the Year will also be unveiled...
Until 29th November we're offering discounts of up to 20% off the winning recordings.
Chamber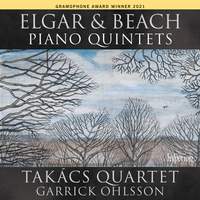 Garrick Ohlsson (piano), Takács Quartet
'Ohlsson and the Takács are to be congratulated for the warmth of their interpretation.'
Available Formats: CD, MP3, FLAC, Hi-Res FLAC
Choral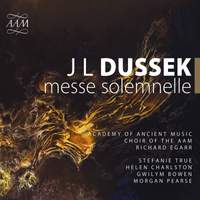 Stefanie True (soprano), Helen Charlston (mezzo-soprano), Gwilym Bowen (tenor), Morgan Pearse (bass), Choir of the AAM, Academy of Ancient Music, Richard Egarr
'Dussek himself could scarcely have hoped for a performance as fine as this one, with the Academy on top form.'
Available Formats: CD, MP3, FLAC, Hi-Res FLAC
Concerto
Alina Ibragimova (violin), State Academic Symphony Orchestra of Russia 'Evgeny Svetlanov', Vladimir Jurowski
'If there's one factor above all that sets these performances apart it's the osmosis between soloist and conductor.'
Available Formats: CD, MP3, FLAC, Hi-Res FLAC, Hi-Res+ FLAC
Contemporary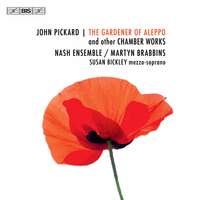 Susan Bickley (mezzo), Nash Ensemble, Martyn Brabbins
'The Nash Ensemble are on top form here, and BIS's sound is stunning.'
Available Formats: SACD, MP3, FLAC, Hi-Res FLAC
Early Music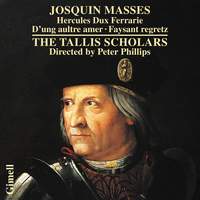 The Tallis Scholars, Peter Phillips
'Who better to navigate such extraordinary music than the masters of tranquillity and clarity themselves, The Tallis Scholars?'
Available Formats: CD, MP3, FLAC, Hi-Res FLAC, Hi-Res+ FLAC
Instrumental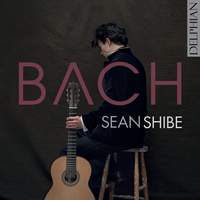 'Shibe applies the musical and interpretative qualities that characterise its predecessors...to remind us that Bach might have been singular but he contained multitudes.'
Available Formats: CD, MP3, FLAC, Hi-Res FLAC
Piano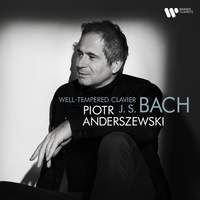 Piotr Anderszewski (piano)
'As ever with Anderszewski, there are interpretative surprises along the way, but the sequence is both natural-sounding and innately refreshing.'
Available Formats: CD, MP3, FLAC, Hi-Res FLAC, Hi-Res+ FLAC
Opera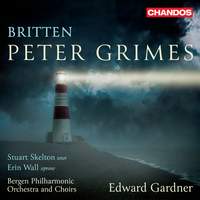 Stuart Skelton (Grimes), Erin Wall (Ellen), Roderick Williams (Balstrode), Susan Bickley (Auntie), Catherine Wyn-Rogers (Mrs Sedley), Robert Murray (Bob Boles), James Gilchrist (Horace Adams), Marcus Farnsworth (Ned Keene); Bergen Philharmonic Orchestra, Edward Gardner
'An exciting, committed, necessary and brilliantly recorded version for our times.'
Available Formats: 2 SACDs, MP3, FLAC, Hi-Res FLAC
Orchestral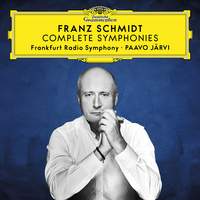 Frankfurt Radio Symphony Orchestra, Paavo Järvi
'Essential for the composer's fans, highly recommended for newcomers.'
Available Formats: 3 CDs, MP3, FLAC, Hi-Res FLAC
Voice & Ensemble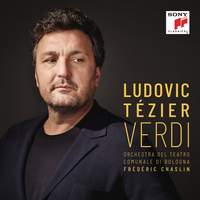 Ludovic Tézier (baritone), Orchestra del Teatro Comunale di Bologna, Frédéric Chaslin
'This is surely the finest Verdi recital – from any voice type – to have appeared for several years, if not a decade.'
Available Formats: CD, MP3, FLAC, Hi-Res FLAC
Song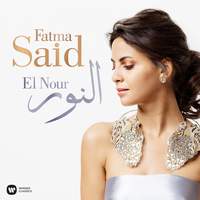 Fatma Said (soprano), Malcolm Martineau (piano), Burcu Karadag (ney), Rafael Aguirre (guitar), vision string quartet
'Said is an engaging storyteller...her French diction sharply animated, with shiny top notes glinting brilliantly.'
Available Formats: CD, MP3, FLAC, Hi-Res FLAC