16th October 2020
 New Release Round-up

,

  New Release Round-Up - 16th October 2020
Today's new releases include a spellbinding debut recording of Egyptian, Spanish and French song from soprano Fatma Said, Bruckner from Christian Thielemann and the Wiener Philharmoniker, Beethoven from Midori and Festival Strings Lucerne, and five vivid orchestral works by British composer Anna Clyne, who was nominated for a Grammy in 2015.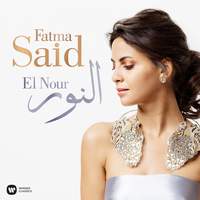 Taking its title from an Arabic word for 'light', the Egyptian soprano's debut solo recording combines art songs by French, Spanish and Egyptian composers with Egyptian folk songs and popular songs from the Middle East: the programme includes Ravel's Shéhérazade and Bizet's Adieux de l'hôtesse Arabe (both with the addition of the Turkish ney) and songs by Ğamāl Abd al-Rahīm, Najib Hankache, Said Darweesh, Elias Rahbani, and Dawoud Hosni.
Available Formats: CD, MP3, FLAC, Hi-Res FLAC
Midori (violin), Festival Strings Lucerne
Midori's accounts of the Beethoven sonatas with Jos van Immerseel in 2012 were described as 'persuasively stylish' by The Guardian, whilst the Sunday Telegraph praised the 'pristine freshness of her astringent sound'; this anniversary year brings her first commercial recording of the Violin Concerto and Romances, made in Switzerland shortly after lockdown restrictions necessitated the cancellation of a planned concert performance and international tour.
Available Formats: CD, MP3, FLAC, Hi-Res FLAC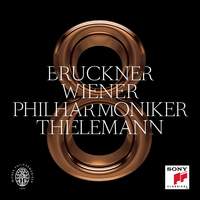 Wiener Philharmoniker, Christian Thielemann
Bruckner's Eighth Symphony was premiered by the Wiener Philharmoniker under Hans Richter in 1892, and here they return to the work in Robert Haas's edition from almost fifty years later; Thielemann's previous Bruckner recordings have been described as 'majestic and clean' (BBC Music Magazine on No. 7) and 'radiant and majestic' (The Guardian on Symphony No. 3).
Available Format: CD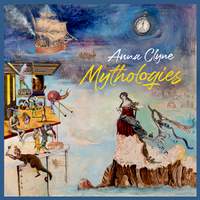 Irene Buckley (speaker), Jennifer Koh (violin), BBC Symphony Orchestra, Marin Alsop, Sakari Oramo, Andrew Litton, André de Ridder
Anna Clyne's cello concerto DANCE received its glorious premiere recording on Avie earlier this year, and now the label presents five of her orchestral works: Masquerade (which opened the Last Night of the Proms in 2013), This Midnight Hour, The Seamstress (a single-movement work for violin and orchestra inspired by a WB Yeats poem), Night Ferry, and <<rewind<<.
Available Formats: CD, MP3, FLAC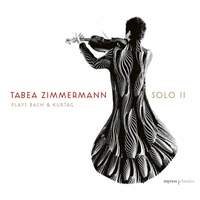 Eleven years on from her recital of unaccompanied works by Bach and Reger, the German violist presents a second programme of music for solo viola: transcriptions of Bach's Cello Suites Nos. 3 & 4, and selections from György Kurtág's cycle Games, Signs & Messages. The Independent recently declared that her accounts of the Bach suites 'have a dynamism never achieved on the cello, and her playing has a wonderful eagerness and persuasiveness'.
Available Formats: CD, MP3, FLAC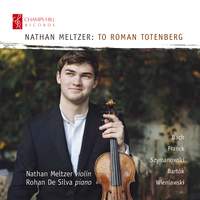 Nathan Meltzer (violin), Rohan de Silva (piano)
On his debut recording, the young American violinist pays homage to Roman Totenberg (1911-2012), the former custodian of the 'Ames Stradivarius' which Meltzer plays here – the instrument was stolen from Totenberg in 1980 and recovered thirty-five years later by the FBI. The programme features a selection of Totenberg's favourite works, including the Franck Violin Sonata, Szymanowski's La Fontaine de Aréthuse, and Wieniawski's Polonaise brilliante No. 1.
Available Format: CD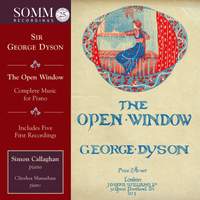 Simon Callaghan (piano), Cliodna Shanahan (piano)
Following his extensive championing of the music of Roger Sacheverell Coke, Callaghan turns his attention to the complete piano works of his older contemporary George Dyson (1883-1964), perhaps better known for his choral music; the programme includes a two-piano version of the Concerto leggiero from 1951, the four fugal sketches Bach's Birthday from 1929, and the 1919 set of eight children's pieces from which the album takes its name.
Available Formats: 2 CDs, MP3, FLAC, Hi-Res FLAC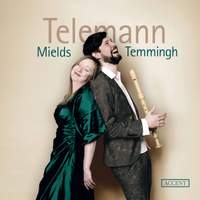 Dorothee Mields (soprano), Stefan Temmingh
Following two delectable albums exploring traditional airs and birdsong in baroque music, Mields and Temmingh team up for three Telemann cantatas: 'Du bist verflucht, o Schreckensstimme', 'Locke nur, Erde, mit schmeichelndem Reize', and 'In gering- und rauhen Schalen'. These are interspersed with four trio sonatas from Temmingh, Daniel Rosin, Domen Marinčič, and Wiebke Weidanz.
Available Formats: CD, MP3, FLAC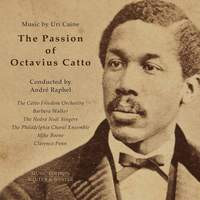 Barbara Walker (vocals), The Nedra Neal Singers, The Philadelphia Choral Ensemble, Mike Boone (bass), Clarence Penn (drums), The Catto Freedom Orchestra, André Raphel
Synthesising elements of gospel, jazz and contemporary music, Uri Caine's oratorio tells the story of the African-American civil rights activist, educator and sportsman Octavius Catto, who was murdered in Philadelphia during riots on election day in 1871. The work's premiere took place in Philadelphia several years ago to mark the erection of a statue of Catto outside City Hall, and was attended by 15, 000 people.
Available Formats: CD, MP3, FLAC, Hi-Res FLAC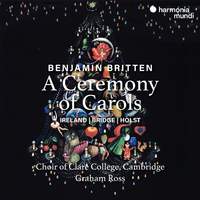 Choir of Clare College, Cambridge, Graham Ross
As well as Britten's sequence of carols (originally scored for upper voices and harp, but given here in an arrangement for mixed choir and harp by Julius Harrison), Clare's Christmas album also features shorter works by the composer including A New Year Carol, Hymn to the Virgin and Hymn to St Peter, plus Ireland's The Holy Boy, Holst's This have I done for my true love, and Bridge's Music, when soft voices die.
Available Format: CD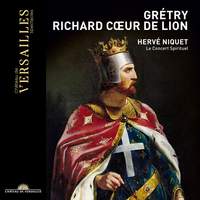 Reinoud Van Mechelen, Cécile Achille, Le Concert Spirituel, Hervé Niquet
Premiered in Paris in 1784, Grétry's opéra comique tells of the English king's post-Crusades imprisonment in Austria and subsequent rescue by his squire Blondel (disguised as a troubadour); the work is widely regarded as a precursor to Beethoven's great rescue-opera Fidelio, and one of the airs makes an appearance in Tchaikovsky's Pique Dame as the elderly Countess reflects on her youth. This recording was made at Versailles last year to mark the premiere's 250th anniversary.
Available Formats: CD + DVD Video, MP3, FLAC, Hi-Res FLAC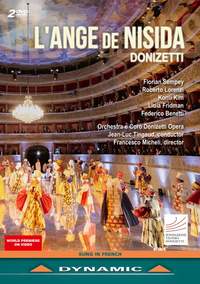 Florian Sempey (Don Fernand d'Aragon), Roberto Lorenzi (Don Gaspar), Konu Kim (Leone de Casaldi), Lidia Fridman (La comtesse Sylvia de Linares), Federico Benetti (Le Moine), Orchestra Donizetti Opera, Jean-Luc Tingaud, Francesco Micheli
Though much of its music was recycled for La Favorite, Donizetti's 1839 opera only received its world premiere in 2018, having been abandoned after the commissioning theatre went bankrupt; inspired by Opera Rara's concert-performances and live recording two years ago, this DVD captures the first-ever fully-staged production of the work, given at the Bergamo Donizetti Festival last November and praised by BachTrack for Micheli's 'skilful use of space' and Tingaud's 'passionate but accurate rendition of the score'.
Available Format: 2 DVD Videos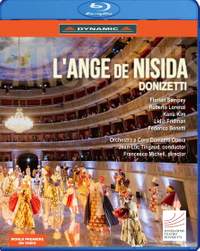 Florian Sempey (Don Fernand d'Aragon), Roberto Lorenzi (Don Gaspar), Konu Kim (Leone de Casaldi), Lidia Fridman (La comtesse Sylvia de Linares), Federico Benetti (Le Moine), Orchestra Donizetti Opera, Jean-Luc Tingaud, Francesco Micheli
Sound format: PCM Stereo 2:0 / DTS-HD Master Audio 5:1
Picture Format: 1080i60
Available Format: Blu-ray