28th August 2020
 New Release Round-up

,

  New Release Round-Up - 28th August 2020
Today's new releases include Mahler's Das Lied von der Erde from Vladimir Jurowski, Dame Sarah Connolly and Robert Dean Smith, Shostakovich concertos from Alban Gerhardt and Jukka-Pekka Saraste, Mozart from Francesco Piemontesi and Andrew Manze, and Melly Still's Glyndebourne production of Rusalka on DVD and Blu-ray, conducted by Robin Ticciati and starring Sally Matthews as the eponymous water-nymph.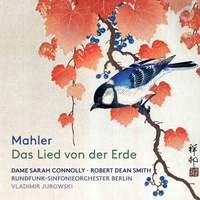 Dame Sarah Connolly (mezzo), Robert Dean Smith (tenor); Berlin Radio Symphony Orchestra, Vladimir Jurowski
Featuring Dame Sarah Connolly in her Pentatone debut, this Das Lied is Gramophone's September recording of the month, with Edward Seckerson describing it as 'a performance of such distinction that regardless of one's personal view of the piece...it must be considered a prime contender for anyone's library', and praising Jurowski's ' Jurowski's 'cool and lucid and thoroughly autumnal' reading of the work'.
Available Formats: SACD, MP3, FLAC, Hi-Res FLAC
Alban Gerhardt (cello), WDR Sinfonieorchester, Jukka-Pekka Saraste
Gerhardt's 2006 recording of Shostakovich's Cello Sonata with Steven Osborne was described as 'admirably fresh and innovative' by BBC Music Magazine, and these accounts of the two concertos are no less accomplished, impressing The Sunday Times with the 'intensity, bravura and scrupulous attention to the score' on display; you can read the German cellist's reflections on Rostropovich (who premiered both works) in a 2017 interview with Katherine here.
Available Formats: CD, MP3, FLAC, Hi-Res FLAC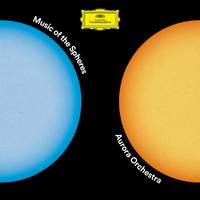 Iestyn Davies (countertenor), Pekka Kuusisto (violin), Sam Swallow (vocalist) Aurora Orchestra, Nicholas Collon
Aurora Orchestra make their debut on Deutsche Grammophon with a programme based on the Pythagoras's idea of celestial harmony: the opening work is Mozart's Jupiter Symphony (performed entirely from memory), followed by Max Richter's Journey (CP1919) in its world premiere recording, Dowland's Time Stands Still in an arrangement by Nico Muhly, Thomas Adès's 2005 Violin Concerto Concentric Paths, and an arrangement of David Bowie's Life on Mars.
Available Formats: CD, MP3, FLAC, Hi-Res FLAC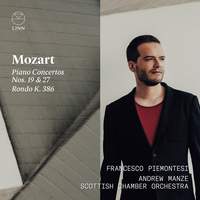 Francesco Piemontesi (piano), Scottish Chamber Orchestra, Andrew Manze
This is Piemontesi and Manze's second Mozartian collaboration, following their 2017 recording of Concertos Nos. 25 and 26 three years ago, which was praised in BBC Music Magazine for the Swiss pianist's 'crystalline clarity, radiant tone and eloquent phrasing' and was also an Editor's Choice in Gramophone and one of our Recordings of the Week. As well as the two concertos, this new album includes the Rondo for piano and Orchestra K386.
Available Format: CD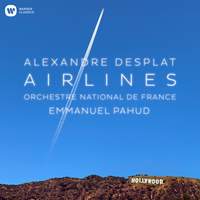 Emmanuel Pahud (flute), Myriam Lafargue (accordion), Florentino Calvo (mandolin), Orchestre National de France, Alexandre Desplat
Conducted by the composer, Airlines features new arrangements of music from several of his best-known film scores (The Shape of Water, The Grand Budapest Hotel, Birth, Lust, Caution, and Girl with a Pearl Earring) as well as the 'Symphonie concertante' Pelléas et Mélisande and Airlines for solo flute (both premiered by Pahud in 2018).
Available Formats: CD, MP3, FLAC, Hi-Res FLAC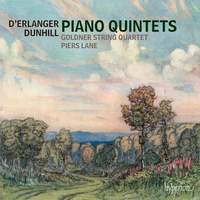 Piers Lane (piano), Goldner String Quartet
Lane and the Goldners' impressive discography includes acclaimed interpretations of piano quintets by Bartók, Korngold, Elgar, Bridge, and Hamilton Harty. For their eleventh recording together, they turn to two works from the first decade of the twentieth century: Thomas Dunhill's 1904 quintet, described by one early critic as 'as companionable, healthy and English as the South Downs on a sunny day', and Paris-born banker and philanthropist Frédéric Alfred d'Erlanger 's quintet from two years earlier, which was premiered with the composer himself at the piano.
Available Formats: CD, MP3, FLAC, Hi-Res FLAC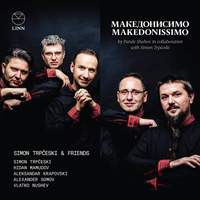 by Pande Shahov in collaboration with Simon Trpčeski
The Macedonian pianist celebrates the music of his homeland on this project with his compatriot Pande Shahov, which fuses elements of traditional folk music and jazz: reviewing a live performance at Wigmore Hall in 2018, The Independent's Michael Church observed that 'it all feels improvised from start to finish… Bartók would have loved it'. Look out for out interview with Trpčeski in the coming weeks.
Available Format: CD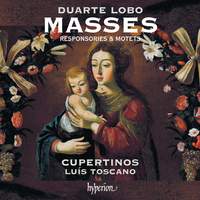 Following their Gramophone Award-winning debut recording of music by Manuel Cardoso (also lauded in Choir & Organ for its 'tenderness, solemnity, and profound feeling for the text'), the Portuguese vocal consort turn their attention to another of their compatriots, Duarte Lobo (c.1565-1646), with three of the works here receiving their world premiere recordings. You can read David's extensive interview with director Luís Toscano here.
Available Formats: CD, MP3, FLAC, Hi-Res FLAC, Hi-Res+ FLAC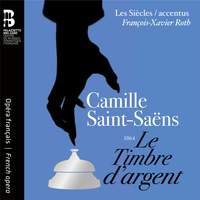 Jodie Devos (Rosa), Tassis Christoyannis (Spiridion), Hélène Guilmette (Hélène), Edgaras Montvidas (Conrad), Yu Shao (Benedict), Raphaëlle Delaunay (Circée); Les Siècles, Accentus, François-Xavier Roth
Roth and his period-instrument band present Saint-Saëns's first opera (composed in the 1860s and premiered in Paris in 1877) in its final incarnation from 1914; prefiguring Offenbach's Les Contes d' Hoffmann, the work centres on an avaricious artist who makes a Faustian pact with a diabolical doctor, receiving a silver bell which will conjure gold at the expense of another's death.
Available Formats: 2 CDs + Book, MP3, FLAC, Hi-Res FLAC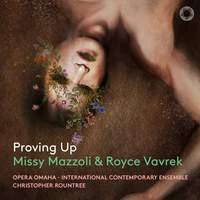 Opera Omaha, International Contemporary Ensemble, Christopher Rountree
Based on a short story by Karen Russell, Mazzoli and Vavrek's opera about a struggling Nebreskan family in the late nineteenth century was premiered by Washington National Opera in January 2018 and was described by The New York Times as 'an uncanny, confident mixture of instrumental savagery and eerie lightness' which 'insinuates itself under the skin'.
Available Formats: CD, MP3, FLAC, Hi-Res FLAC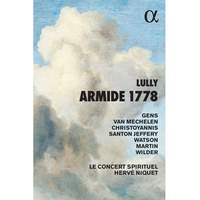 Véronique Gens (Armide), Katherine Watson (Sidonie/Une Naïade/Un Plaisir), Chantal Santon Jeffrey (Phénice/Lucinde), Reinoud Van Mechelen (Renaud), Philippe-Nicolas Martin (Artémidor/Aronte/Ubalde), Zachary Wilder (Le Chevalier Danois), Tassis Christoyannis (Hidraot/La Haine); Le Concert Spirituel, Hervé Niquet
Niquet presides over Lully's final collaboration with the poet Philippe Quinault in its 1778 version, which incorporates revisions by Louis-Joseph Francoeur and has languished unpublished and unperformed in the Bibliothèque Nationale for over two hundred years; this recording captures its world premiere, given at the Opéra Royal du Château de Versailles last year.
Available Formats: 2 CDs + Book, MP3, FLAC, Hi-Res FLAC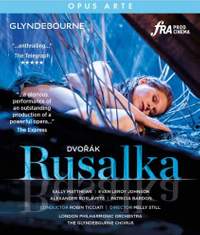 Sally Matthews (Rusalka), Alexander Roslavets (Vodnik), Evan Leroy Johnson (Prince), Patricia Bardon (Ježibaba) London Philharmonic Orchestra, Robin Ticciati, Melly Still
Filmed at Glyndebourne last summer in its third appearance at the Festival, Melly Still's production of Dvořák's best-known opera was praised by BachTrack for its 'complete mastery of theatrical effect' and described by The Arts Desk as 'devoid of the airy-fairy', whilst the Financial Times declared that 'the best thing about this show is the London Philharmonic Orchestra which, under Robin Ticciati, supplies all the magic'.
Available Format: DVD Video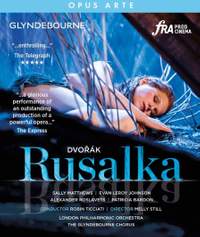 Sally Matthews (Rusalka), Alexander Roslavets (Vodnik), Evan Leroy Johnson (Prince), Patricia Bardon (Ježibaba); London Philharmonic Orchestra, Robin Ticciati, Melly Still
Sound format: LPCM 2.0 / DTS Master Audio 5.1
Picture format: 1080i / 16:9
Available Format: Blu-ray