23rd September 2022
 New Release Round-up

,

  New Release Round-Up - 23rd September 2022
Today's new releases include Bruckner's Symphony No. 9 from Iván Fischer and the Budapest Festival Orchestra, an impressive, genre-defying debut album from South African cellist Abel Selaocoe, Tippett's The Midsummer Marriage from Edward Gardner (with a cast including Robert Murray, Rachel Nicholls, Toby Spence and Jennifer France), and a sparkling collection of 'lost jewels' from Belgian soprano Jodie Devos.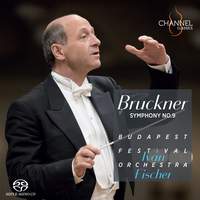 Budapest Festival Orchestra, Iván Fischer
Following their 2014 recording of Symphony No. 7 (which The Observer described as 'vigorous and lean' and The Times likened to 'a cathedral with an Austrian coffee house attached'), Fischer and his Budapest forces turn their attention to Bruckner's final symphony, which the composer worked on between 1887 and 1896 and left unfinished.
Available Formats: SACD, MP3, FLAC, Hi-Res FLAC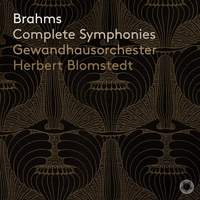 Gewandhausorchester Leipzig, Herbert Blomstedt
Recorded between 2019 and 2021, these Brahms symphonies from the veteran conductor have won near-universal critical acclaim, with BBC Music Magazine declaring that 'you won't hear lovelier playing of Brahms's music, nor clearer presentation of its ceaselessly inventive inner workings' and The Times opining that 'the special glory of Blomstedt's thoughtful interpretation is its emotional resonance'.
Available Format: 3 CDs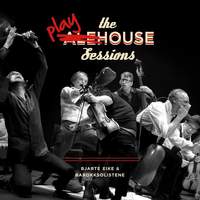 Barokksolistene, Bjarte Eike
This sequel to the rumbustious Alehouse Sessions (released in 2017 and described by BBC Music Magazine as 'a no-holds-barred hooley of riotous improvisatory give and take') celebrates the musical legacy of the Restoration theatre, and mixes music by Purcell with folk-tunes, sea-shanties, and Shakespeare-inspired pieces by Eike and his band. Look out for David's interview with him next week!
Available Formats: CD, MP3, FLAC, Hi-Res FLAC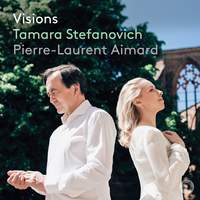 Pierre-Laurent Aimard, Tamara Stefanovich (piano)
The mainstay of Stefanovich and Aimard's programme is Messiaen's Visions de l'Amen for two pianos, which the composer and his future wife Yvonne Loriod premiered in 1943 and frequently performed together. The final 'Amen de la consommation' culminates in a joyous carillon, and the motif of bells recurs in the solo pieces which make up the rest of the album: the 'Carillon nocturne' from Enescu's Pièces Impromptues, Knussen's Prayer Bell Sketch, and Birtwistle's Harrison's Clocks.
Available Formats: CD, MP3, FLAC, Hi-Res FLAC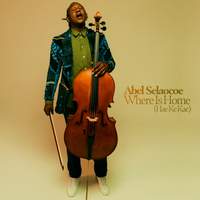 The South African cellist's debut recording weaves together his own compositions, hymns from his home country, and works by JS Bach, Giovanni Platti and Joseph Dall'Abaco. Selaocoe was recently described by The Arts Desk as 'a star in the making, a brilliant instrumentalist, an inventive singer and an assured performer who can draw the audience into the palm of his hand', whilst The Times hailed his Queen Elizabeth Hall concert earlier this year as 'a joyful, supercharged fusion of African and European traditions'.
Available Formats: CD, MP3, FLAC, Hi-Res FLAC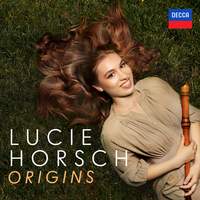 Three years on from her Opus Klassik Award-winning Baroque Journey, the Dutch recorder-player has curated a programme of music rooted in folk cultures from around the world, including Maxwell Davies's Farewell to Stromness, excerpts from Bartók's Romanian Folk Dances, Stravinsky's Chanson Russe, Isang Yun's The Actor with the Monkey, and Piazzólla's Libertango & Histoire du Tango: Café 1930. Her guests include guitarist Sean Shibe and kora player Bao Sissoko.
Available Formats: CD, MP3, FLAC, Hi-Res FLAC
Jodie Devos (soprano), Brussels Philharmonic, Pierre Bleuse
Taking its title from an 1853 opéra comique by Adolphe Adam, Devos's collection of 'lost jewels' was assembled as a tribute to a fellow Belgian coloratura soprano Marie Cabel (1827 -1885); it includes arias from Victor Massé's Galathée, Halévy's Jaguarita l'Indienne, Auber's Manon Lescaut and La part du diable, Meyerbeer's Le Pardon de Ploërmel and L'étoile du nord, and Ambroise Thomas's Le songe d'une nuit d'été & Mignon.
Available Formats: CD, MP3, FLAC, Hi-Res FLAC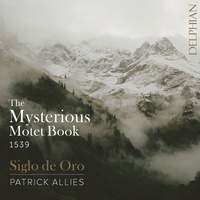 Siglo de Oro, Patrick Allies
The enigmatic anthology of the title is a collection of sacred music which was collated by Milanese composer Hermann Matthias Werrecore and sent across the Alps to the publisher Peter Schöffer in newly Protestant Strasbourg; the repertoire includes pieces by Nicolas Gombert, Jacquet of Mantua, Jacques Arcadelt, Adrian Willaert, Simon Ferrariensis and Johannes Sarton, all of which receive their world premiere recordings here.
Available Formats: CD, MP3, FLAC, Hi-Res FLAC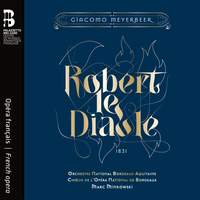 John Osborn (Robert), Nicolas Courjal (Bertram), Amina Edris (Alice), Erin Morley (Isabelle), Nico Darmanin (Raimbaut); Orchestre National Bordeaux Aquitaine, Chœur de l'Opera National de Bordeaux, Marc Minkowski
Enormously popular in the decades following its 1831 premiere, Meyerbeer's supernatural grand opera became a relative rarity in the twentieth century, with Minkowski's Berlin performances in 2000 doing much to revive interest in the work. This recording was made in Bordeaux last September, over the course of a run of semi-staged performances which Opera Wire described as 'an impressive restitution of Meyerbeer's masterpiece, with an excellent cast of singers able to accomplish the extreme vocal demands of the score'.
Available Formats: 3 CDs, MP3, FLAC, Hi-Res FLAC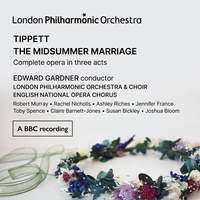 Robert Murray (Mark), Rachel Nicholls (Jenifer), Ashley Riches (King Fisher), Jennifer France (Bella), Toby Spence (Jack), Claire Barnett-Jones (Sosostris), Susan Bickley (She-Ancient), Joshua Bloom (He-Ancient); London Philharmonic Orchestra &Chorus, Edward Gardner
This is the first commercial recording of Tippett's mystical 1955 opera in over fifty years, captured last September at Gardner's debut concert as principal conductor of the London Philharmonic; reviewing the performance, The Guardian's Tim Ashley declared that 'the conducting, playing and choral singing...can only be described as stupendous', whilst BachTrack noted that 'the playing of the LPO under Gardner's direction was simply incandescent'.
Available Format: 3 CDs
Ensemble Correspondances, Sébastien Daucé
Setting a libretto by Thomas Shadwell, Locke's semi-opera was first performed in London in 1675; the work draws inspiration from Lully's tragédie-ballet on the same subject, premiered in Paris four years earlier. As the original dances by Giovanni Battista Draghi are now lost, Daucé's new edition incorporates some of Locke's music for viol consort and dances by unidentified English composers from The Rare Theatrical manuscript which is currently housed at the New York Public Library.
Available Formats: 2 CDs, MP3, FLAC, Hi-Res FLAC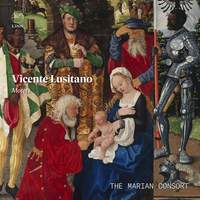 Lusitano's motet Inviolata, integra et casta es featured on the Marian Consort's digital debut album on Linn (along side music by Josquin and Roderick Williams), and their first physical release is devoted to music from his Liber primus epigramatum, issued in Rome in 1551. Born in Olivença in around 1520, Lusitano is described as 'pardo' in one eighteenth-century source, and is therefore thought to have been the first published composer of African heritage.
Available Formats: CD, MP3, FLAC, Hi-Res FLAC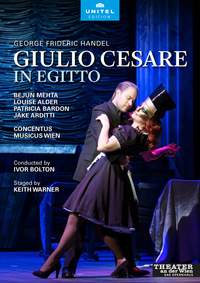 Bejun Mehta (Cesare), Louise Alder (Cleopatra), Jake Arditti (Sesto), Patricia Bardon (Cornelia), Christophe Dumaux (Tolomeo), Simon Bailey (Achilla); Concentus musicus Wien, Ivor Bolton, Keith Warner
Drawing on silent film as well as Joseph L. Mankiewicz's 1963 blockbuster Cleopatra (starring Elizabeth Taylor, Rex Harrison and Richard Burton), Warner's new production of Giulio Cesare was hailed as 'a must for baroque opera fans' by Kronen Zeitung during this run at the Theater an der Wien last December, whilst Der Standard described it as 'a finely balanced mixture of poetry and comedy, of cinematic action and touching contemplation'.
Available Format: 2 DVD Videos