6th September 2022
 Obituary

,

  Lars Vogt (1970-2022)
The pianist and conductor Lars Vogt, a superb chamber musician who was especially noted for his interpretations of Austro-German Romantic repertoire, has died of cancer aged 51.
Born in Düren in 1970, Vogt trained at the Hochschule für Musik, Theater und Medien Hannover, with early career successes including second prize at the Leeds International Piano Competition (where he would later serve as a jury-member) in 1990; two years later he made his recording debut with the Grieg and Schumann piano concertos, conducted by Simon Rattle.
As Vogt recounted in an interview with Presto two years ago, it was Rattle who predicted a parallel career for his brilliant young soloist a year before they made that recording: as the two walked off-stage together after Vogt's US debut in Los Angeles, he predicted that Vogt would become a conductor himself within a decade, thanks to his obvious 'interest in the whole picture' when performing concertos. Rattle later invited Vogt to be the Berliner Philharmoniker's first pianist-in-residence in the 2003/4 season, where the pianist's interest in conducting began to take root as he observed his colleague in rehearsals.
That collegiate approach to music-making which Rattle identified would become a defining characteristic of Vogt's career, as demonstrated in a series of acclaimed chamber-music recordings with his friends Christian and Tanja Tetzlaff which included piano trios by Brahms, Schubert and Dvořák; with Christian (his regular duo-partner since the mid-2000s) he also recorded violin sonatas by Mozart, Beethoven, Schumann and Brahms, winning an Opus Klassik Award for the latter in 2017.
Vogt's commitment to chamber music had also inspired him to found the Spannungen Festival in 1998: held each year at a hydroelectric power plant in Heimbach, the Festival remained under Vogt's artistic directorship until his death, hosting artists including the Tetzlaffs, Daniel Hope, Isabelle Faust and Daniel Harding, and commissioning new works from composers such as Huw Watkins, Mark Anthony Turnage, Brett Dean and Olga Neuwirth.
Although Vogt's large discography was dominated by German Romantic composers, his interests also extended back to Bach (a 2015 recording of the Goldberg Variations was praised by The Observer as 'a wonderful addition to the catalogue by a versatile musician') and forwards to Janáček, Lutosławski and beyond.
It was in the mid-2010s that Rattle's early hunch regarding Vogt's future began to bear fruit: after directing the Royal Northern Sinfonia (with whom he had been a regular guest ever since the Leeds Competition) from the keyboard in a 2013 concert, Vogt was engaged as the orchestra's music director with effect from September 2015 and remained in the post for five years, with highlights including superb recordings of the Brahms and Beethoven piano concertos with Vogt doing double-duty as soloist and conductor.
Vogt cited his friends Heinrich Schiff, Christian Thielemann and Paavo Järvi as especial inspirations in his new career, as well as the Northern Sinfonia's leader Bradley Creswick, whom he described as 'a shining example of how to be an artist'. Following his official departure from Gateshead in 2020, he served as music director of the Orchestre de Chambre de Paris, with whom he recorded the Mendelssohn concertos in November 2021. His description of music as 'a fantastic healing agent for the soul' in the booklet-notes for that recording was grounded in bitter experience: earlier that year Vogt had been diagnosed with cancer of the liver, and described how playing the piano during his chemotherapy sessions brought him solace in a candid interview with VAN Magazine.
Vogt gave his final public performances in Germany this summer, but continued to play for his own pleasure at home until very near the end of his life, and spoke movingly about his perspectives on music and mortality on Zsolt Bognár's podcast Living the Classical Life only last month. He died at home in Germany yesterday, and is survived by his wife Anna Reszniak (a violinist) and their three young children.
Lars Vogt - a selected discography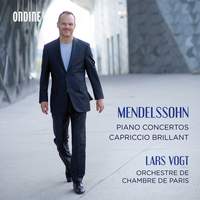 Lars Vogt (piano/conductor), Orchestre de Chambre de Paris
Available Formats: CD, MP3, FLAC, Hi-Res FLAC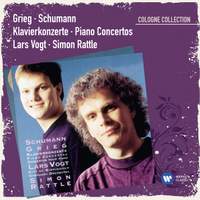 Lars Vogt (piano), City of Birmingham Symphony Orchestra, Simon Rattle
Available Formats: MP3, FLAC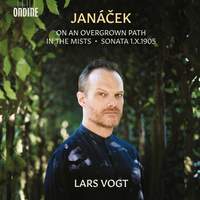 Lars Vogt (piano)
Available Formats: CD, MP3, FLAC, Hi-Res FLAC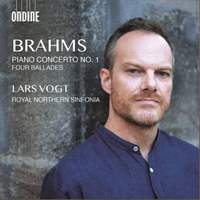 Lars Vogt (piano/director), Royal Northern Sinfonia
Available Formats: CD, MP3, FLAC, Hi-Res FLAC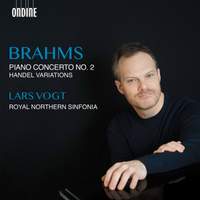 Lars Vogt (piano), Royal Northern Sinfonia
Available Formats: CD, MP3, FLAC, Hi-Res FLAC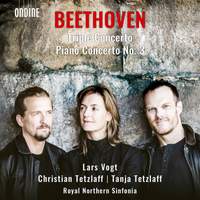 Lars Vogt (piano/director), Christian Tetzlaff (violin), Tanja Tetzlaff (cello), Royal Northern Sinfonia
Available Formats: CD, MP3, FLAC, Hi-Res FLAC
Christian Tetzlaff (violin), Lars Vogt (piano)
Available Formats: CD, MP3, FLAC, Hi-Res FLAC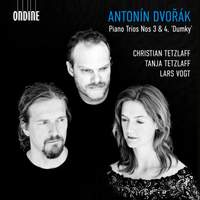 Lars Vogt (piano), Christian Tetzlaff (violin), Tanja Tetzlaff (cello)
Available Formats: CD, MP3, FLAC, Hi-Res FLAC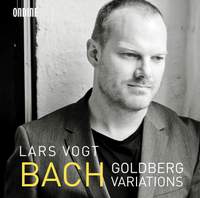 Lars Vogt (piano)
Available Formats: CD, MP3, FLAC, Hi-Res FLAC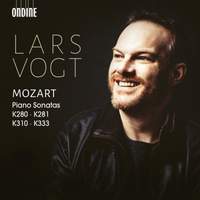 Lars Vogt (piano)
Available Formats: CD, MP3, FLAC, Hi-Res FLAC