2nd April 2021
 New Release Round-up

,

  New Release Round-Up - 2nd April 2021
Today's new releases include Bach transcriptions from Francesco Piemontesi, Hindemith Wind Sonatas from Les Vents Français and Eric Le Sage, Byrd's 'Psalmes, Sonets & Songs of sadnes and pietie' from Fretwork and Alamire, and an impressive debut disc from Franco-Armenian mezzo Varduhi Abrahamyan, featuring Brahms's Alto Rhapsody and a Rossini duet with her mentor Cecilia Bartoli.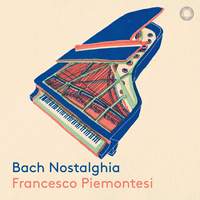 Francesco Piemontesi (piano)
Taking its title from a 1983 film by Andrei Tarkovsky about the untranslatability of art and culture, the Swiss pianist's programme includes Bach transcriptions by Ferruccio Busoni, Wilhelm Kempff and Maximilian Schnaus; the Italian Concerto (in its original incarnation) sits at the heart of the recital. Bach's Partita No. 1 in B flat featured on Piemontesi's second solo recording, which won Newcomer of the Year at the BBC Music Magazine awards in 2012.
Available Formats: CD, MP3, FLAC, Hi-Res FLAC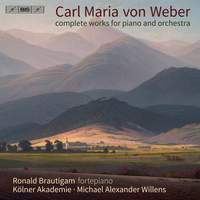 Ronald Brautigam (fortepiano), Kölner Akademie, Michael Alexander Willens
Having completed his surveys of the complete Mozart and Beethoven concertos, the Dutch fortepianist turns to a composer who was rather less prolific in the genre: Weber composed just two piano concertos (in 1810 and 1811 respectively) and the programmatic Konzertstück in F minor, which was originally conceived as a third concerto but evolved into a single-movement work. Brautigam plays a replica of an 1819 Conrad Graf fortepiano by Paul McNulty.
Available Formats: SACD, MP3, FLAC, Hi-Res FLAC
Basque National Orchestra, Robert Trevino
Following an impressive debut on Ondine in Beethoven with the Malmö Symphony Orchestra last year, the American conductor presents an all-Ravel programme with the Basque National Orchestra, (of which he has been Musical Director since 2017), comprising La valse, Alborada del gracioso, Rapsodie Espagnole, Une barque sur l'océan, Pavane pour une infante défunte, and Boléro. Read my interview with Robert from last summer, in which he discusses why Ravel's Basque identity 'has often been misunderstood'.
Available Formats: CD, MP3, FLAC, Hi-Res FLAC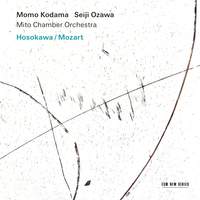 Momo Kodama (piano), Seiji Ozawa & Mito Chamber Orchestra
Subtitled 'Hommage à Mozart', Toshio Hosokawa's Lotus under the Moonlight was written to mark the composer's 250th birthday in 2006, and is paired here with the work which inspired it – the Piano Concerto No. 23 in A major, which Hosokawa stated 'has been among my favorites of European music since childhood'. Reviewing the recording last week, the Sunday Times declared that 'Momo Kodama plays with delicacy under Seiji Ozawa's magisterial direction'.
Available Formats: CD, MP3, FLAC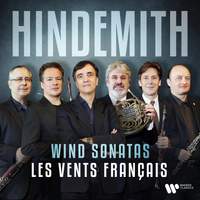 Eric Le Sage teams up with the all-star wind ensemble once again for five works by Hindemith: the Flute Sonata with Emmanuel Pahud, the Oboe Sonata with François Leleux, the Clarinet Sonata with Paul Meyer, the Bassoon Sonata with Gilbert Audin, and the Althorn Sonata with Radovan Vlatković.
Available Format: CD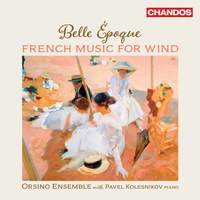 Orsino Ensemble, Pavel Kolesnikov (piano)
Another outstanding wind ensemble (led by flautist Adam Walker, and also featuring horn-player Alec Frank-Gemmill and clarinettist Matthew Hunt) make their debut on Chandos with a programme which includes Roussel's Divertissement, Caplet's Quintet Op. 8, Saint-Saëns's Caprice sur des airs danois et russes and Koechlin's Deux Nocturnes. Walker (who also has a solo album of French works out today on the same label) rounds off the programme with Debussy's Syrinx.
Available Formats: SACD, MP3, FLAC, Hi-Res FLAC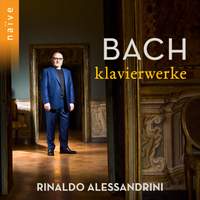 The Italian conductor and harpsichordist's last solo Bach recording (released on Naive in 2015) was praised in BBC Music Magazine for its 'unimpeachable suavity and debonair breeziness' and described by Gramophone as 'sensitively mined and performed with devotion'; this sequel features a selection of preludes & fugues and two- and three-part inventions as well as the Fantasia in C minor, BWV906.
Available Format: CD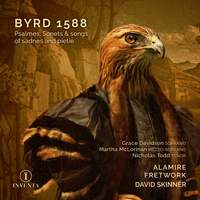 Alamire, Fretwork, David Skinner
Byrd published his 'Psalmes, Sonets & Songs of sadnes and pietie' in 1588, under the patronage of Sir Christopher Hatton, Lord Chancellor to Elizabeth I. The set constituted his first solo publication, following the Cantiones Sacrae with Thomas Tallis thirteen years earlier, and includes light-hearted secular songs and madrigals as well as two funeral elegies to Sir Philip Sidney and Why do I use my paper, ink and pen? - thought to have been composed in response to the martyrdom of Edmund Campion in 1581.
Available Formats: 2 CDs, MP3, FLAC, Hi-Res FLAC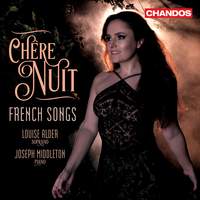 Louise Alder (soprano), Joseph Middleton (piano)
Alder and Middleton open their second recording on Chandos with Ravel's Shéhérazade, followed by songs by Messiaen, Debussy, Viardot-Garcia, Yvain, Chaminade, Canteloube, Bachelet and Satie; their debut album on the label, Lines Written During a Sleepless Night was praised in The Guardian for Alder's 'fresh and untethered soprano', and in The Telegraph for Middleton's 'marvellously resourceful and imaginative' pianism.
Available Formats: CD, MP3, FLAC, Hi-Res FLAC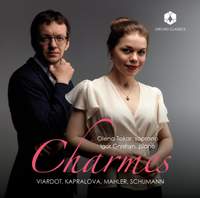 Olena Tokar (soprano), Igor Gryshyn (piano)
Viardot-Garcia also features prominently on the Ukrainian soprano's enterprising debut recording of music by nineteenth- and early twentieth-century female composers, which also includes Clara Schumann's Drei Gedichte aus Rückerts 'Liebesfrühling', Alma Mahler's Fünf Lieder, and four songs by Vítězslava Kaprálová. Tokar was a finalist in the BBC Cardiff Singer of the World Competition in 2013, and became a BBC New Generation Artist shortly afterwards.
Available Formats: CD, MP3, FLAC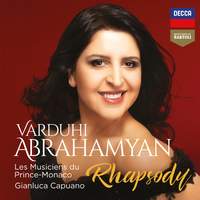 Varduhi Abrahamyan (mezzo), Les Musiciens du Prince-Monaco, Gianluca Capuano
On this second instalment of Decca's 'Mentored by Bartoli' series, the remarkable Franco-Armenian low mezzo sings arias from Rossini's Semiramide and La donna del lago (plus a duet from the latter work with Bartoli as Elena), Gluck's Orfeo ed Euridice, Meyerbeer's Le prophète, Saint-Saëns's Samson et Dalila, and Gounod's Sapho; the programme also includes Brahms's Alto Rhapsody, and a nod to Abrahamyan's Armenian heritage in the form of Komitas's Krunk (for which she is joined by the duduk-player Araik Bartikian).
Available Formats: CD, MP3, FLAC, Hi-Res FLAC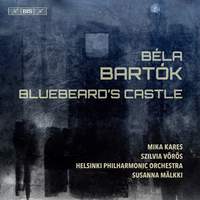 Mika Kares (Bluebeard), Szilvia Vörös (Judith), Helsinki Philharmonic Orchestra, Susanna Mälkki
Following their well-received accounts of The Wooden Prince and The Miraculous Mandarin in 2019 (praised in Gramophone for the orchestra's 'brilliant, rhythmically disciplined playing' and in BBC Music Magazine for their ability 'to flex and breathe with the music'), Mälkki and her Finnish orchestra round off their survey of Bartók's few works for the stage with this account of the Maeterlinck-inspired one-act opera, recorded live in Helsinki last January.
Available Formats: SACD, MP3, FLAC, Hi-Res FLAC