9th October 2020
 New Release Round-up

,

  New Release Round-Up - 9th October 2020
Today's new releases include an all-Bach programme recorded in Berlin during lockdown from Anna Prohaska and friends on Alpha, Mozart, Schubert and Liszt from Italian pianist Sophie Pacini, a beguiling French song recital from bass-baritone Laurent Naouri and guitarist Frédéric Loiseau, and Passiontide music by the neglected seventeenth-century German-Bohemian composer Andreas Hammerschmidt from Vox Luminis.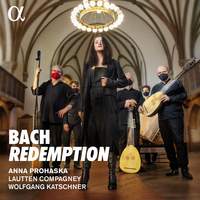 Anna Prohaska (soprano), Lautten Compagney, Wolfgang Katschner
Growing out of socially-distanced musical get-togethers in lockdown, this all-BACH programme is the brainchild of Austrian soprano Prohaska, who is joined by three other singers for a sequence of cantata-movements exploring the ideas of contemplation, waiting, and recovery – including Schafe können sicher weiden, Wie zittern und wanken, and excerpts from Ich habe genug.
Available Formats: CD, MP3, FLAC, Hi-Res FLAC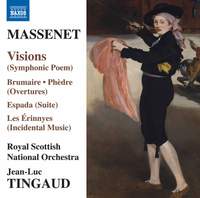 Royal Scottish National Orchestra, Jean-Luc Tingaud
The mainstay of this collection of the French composer's neglected orchestral works is the early incidental music to Les Érinnyes, a French-language adaptation of Aeschylus's Agamemnon and Libation-Bearers by Leconte de Lisle; also included are the suite from the one-act ballet Espada, the 1891 symphonic poem Visions, and the Phèdre and Brumaire overtures.
Available Formats: CD, MP3, FLAC, Hi-Res FLAC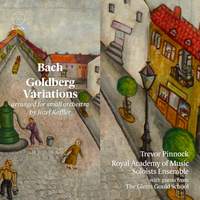 Royal Academy of Music Soloists Ensemble, Trevor Pinnock
Four decades on from his solo recording of the Goldbergs (which Classics Today recently argued 'still stand among the work's top harpsichord versions'), Pinnock directs a small ensemble of young soloists in a 1938 chamber transcription by the Polish composer and music journalist Josef Koffler; the same artists gave the arrangement its UK premiere last summer at Wigmore Hall.
Available Format: CD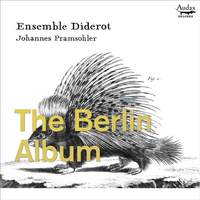 Ensemble Diderot, Johannes Pramsohler
Following their musical explorations of Dresden, Paris and London, Pramsohler and his musicians turn their attention to eighteenth-century Berlin in a programme of trio sonatas by Benda, Graun, Janitsch, Kirnberger and Schulz, plus a fugue by Princess Anna Amalia of Prussia.
Read David's recent interview with Johannes Pramsohler about the project here.
Available Formats: CD, MP3, FLAC, Hi-Res FLAC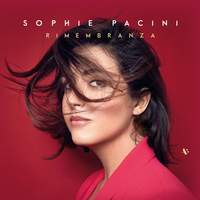 The young Italian pianist makes her debut on new label Avenir with a programme exploring the idea of memory, including Mozart's Variations on 'Ah, vous dirai-je Maman' and Piano Sonata No. 8 in A minor, Schubert's Piano Sonata in A minor D784, and Liszt's transcription of Ständchen from Schwanengesang. Reviewing her 2012 recording of Mozart's early concertos, Gramophone declared that 'Pacini clearly has something to say in this music and the technique to do so'.
Available Formats: CD, MP3, FLAC, Hi-Res FLAC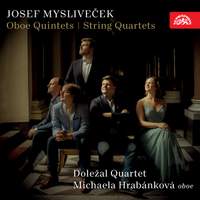 Michaela Hrabánková (oboe), Doležal Quartet
A friend and mentor of the young Mozart, the 'Divine Bohemian' is perhaps best-known today for his operas, but also composed a significant amount of chamber-music; the first two quartets here were published in Paris in 1768, whilst the final work on the album was published posthumously in Amsterdam. All three were frequently 'upscaled' for symphonic performance in the late eighteenth century.
Available Formats: CD, MP3, FLAC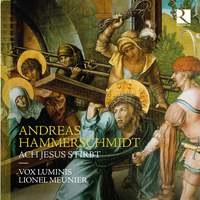 Vox Luminis, Lionel Meunier
Vox Luminis's superb recording of music by Heinrich Schütz established the Belgian early music ensemble as a force to be reckoned with in seventeenth-century German repertoire when it was named Recording of the Year at the 2012 Gramophone Awards, and now they present a collection of works for Passiontide and Easter by his German-Bohemian contemporary Andreas Hammerschmidt - who enjoyed widespread popularity in his own lifetime but has hitherto been neglected on record.
Available Formats: CD, MP3, FLAC, Hi-Res FLAC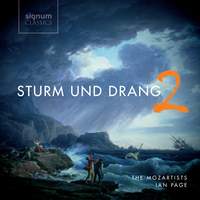 Ida Ränzlöv (mezzo), Ian Page, The Mozartists
This second instalment of a projected seven-volume series focusing on the eighteenth-century artistic movement features symphonies by Haydn, Vanhal and JC Bach, and arias from Gluck's Paride ed Elena, Haydn's Stabat Mater, and Mysliveček's Semiramide; reviewing Volume One (released in May), Gramophone observed that 'The playing throughout is excellent and the programme is as deeply satisfying as the project's entire conception'.
Available Formats: CD, MP3, FLAC, Hi-Res FLAC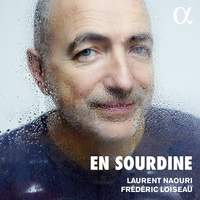 Laurent Naouri (baritone), Frédéric Loiseau (guitar)
For his first solo recording on Alpha, the French bass-baritone teams up with guitarist Frédéric Loiseau for a programme of well-loved melodies with a twist, including Fauré's Prison, Spleen, Les berceaux and Chanson d'amour, Debussy's Je tremble en voyant ton visage and Le jet d'eau, and Poulenc's Fêtes galantes and Mazurka.
Available Formats: CD, MP3, FLAC, Hi-Res FLAC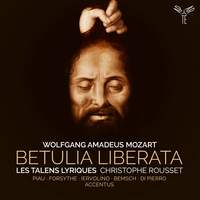 Sandrine Piau (Amital), Amanda Forsythe (Cabri/Carmi), Teresa Iervolino (Giuditta), Pablo Bernsch (Ozia), Nahuel Di Pierro (Achior); Accentus, Les Talens Lyriques, Christophe Rousset
Mozart was just fifteen when he composed this oratorio (his only work in the genre) on the conflict between Judith and Holofernes - setting a libretto by Metastasio, it was commissioned by the Prince of Aragon but remained unperformed during the composer's lifetime. Complete recordings and performances are still comparatively rare, though the bravura tenor aria 'D'ogni colpa la colpa maggiore' recently featured on Daniel Behle's award-winning Mozart album Zero to Hero.
Available Formats: 2 CDs, MP3, FLAC, Hi-Res FLAC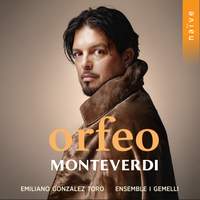 I Gemelli, Emiliano Gonzalez Toro
The Swiss tenor not only directs this account of Monteverdi's opera but also sings the title-role, with The Sunday Times recently praising 'both the fluency of his singing and his eloquent declaiming of Monteverdi's recitar cantando'; the cast also includes Hungarian soprano Emőke Baráth as Euridice/La Musica and French mezzo Natalie Pérez as La Messaggera.
Available Format: CD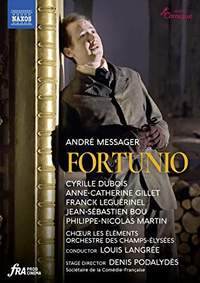 Cyrille Dubois (Fortunio), Anne-Catherine Gillet (Jacqueline), Franck Leguerinel (Maitre Andre), Jean-Sébastien Bou (Clavaroche), Orchestre des Champs-Élysées, Louis Langrée
This production of Messager's comédie lyrique was staged at the Opéra Comique (which has a long history with this work, the company having premiered it in 1907) last year, and was welcomed by BachTrack for Dubois's 'assurance, technique, and exquisite pianissimos' and Belgian soprano Anne-Catherine Gillet's 'equally remarkable' performance as Jacqueline, the frustrated lawyer's wife who eventually throws over her army-officer lover for the naïve hero.
Available Format: DVD Video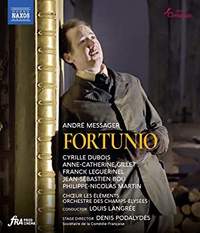 Cyrille Dubois (Fortunio), Anne-Catherine Gillet (Jacqueline), Franck Leguerinel (Maitre Andre), Jean-Sébastien Bou (Clavaroche), Orchestre des Champs-Élysées, Louis Langrée
Sound format: PCM Stereo / DTS-HD Master Audio 5.1
Picture Format: 16:9
Available Format: Blu-ray