26th June 2019
 Hi-Res Highlights

,

  Hi-Res Highlights - June 2019
This month's Hi-Res highlights include the final quarter of Mark Elder's Ring Cycle with the Hallé (the operas were recorded and released out of sequence, with this Siegfried coming after last June's Rheingold!), a third Salieri rarity from Christophe Rousset and Les Talens Lyriques, and Renée Fleming in lieder by Brahms, Schumann and Mahler.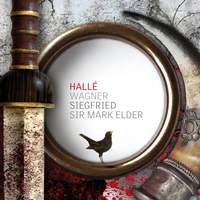 Simon O'Neill, Gerhard Siegel, Iain Paterson, Martin Winkler, Clive Bayley, Malin Christensson, Anna Larsson, Rachel Nicholls; Hallé, Sir Mark Elder
Recorded live over two concerts last June, the final instalment of Elder's Manchester Ring Cycle was praised in this month's Gramophone as 'an outstanding achievement, [...] and one which should be placed very high in the 'form order' of competing versions.'
Available Formats: 4 CDs, MP3, FLAC, Hi-Res FLAC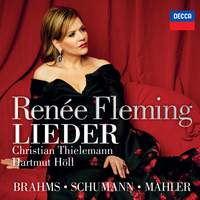 Renée Fleming (soprano), Hartmut Höll (piano) Münchner Philharmoniker, Christian Thielemann
On her first Lieder album in nearly twenty years, the American soprano sings Schumann's Frauenliebe und -Leben and a selection of Brahms songs (including Wiegenlied, Lerchengesang, Mondnacht, and Die Mainacht) with Hartmut Höll, and Mahler's Rückert-Lieder with Christian Thielemann and the Münchner Philharmoniker.
Available Formats: CD, MP3, FLAC, Hi-Res FLAC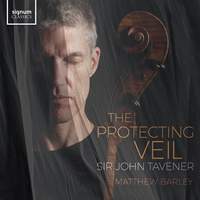 Matthew Barley (cello), Sinfonietta Riga
John Tavener's meditative 1989 composition for cello and strings is the mainstay of this album from British cellist Matthew Barley, which also includes readings of WB Yeats and Frithjof Schuon by Julie Christie and Olwyn Fouéré and a collaboration with tabla player Sukhvinder 'Pinky' Singh. You can read my recent interview with Barley about the recording here.
Available Formats: CD, MP3, FLAC, Hi-Res FLAC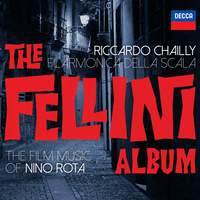 Filarmonica della Scala, Riccardo Chailly
Our most recent Recordings of the Week, the Italian musicians' celebration of the collaboration between Federico Fellini and Nino Rota includes suites from Amarcord, Otto e mezzo, La dolce vita, I Clowns and Casanova; reviewing it last Friday, my colleague James was impressed by the 'effortless charm' and 'graceful magic' on display throughout.
Available Formats: CD, MP3, FLAC, Hi-Res FLAC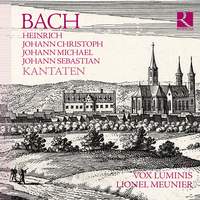 Vox Luminis, Lionel Meunier
One of my personal highlights from June's releases, the Belgian early music ensemble's latest album explores four members of the Bach family's experiments with the nascent cantata form: I particularly enjoyed Johann Christoph's wonderfully theatrical depiction of St Michael's battle with the dragon in Es hub sich ein Streit, and the quaintly parochial Die Furcht des Herren.
Available Formats: CD, MP3, FLAC, Hi-Res FLAC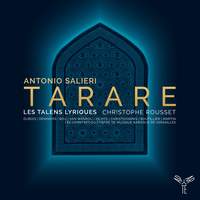 Cyrille Dubois (Tarare), Jean-Sebastian Bou (Sultan Altar), Karine Deshayes (Astasie); Les Talens Lyriques, Christophe Rousset
Following acclaimed recordings of Salieri's Les Danaïdes and Les Horaces (praised in BBC Music Magazine for Rousset's 'fierce energy and musical intelligence' and in Gramophone for the 'incisive theatrical momentum' on display), Les Talens Lyriques turn to the tragédie lyrique Tarare, which premiered in the same year as Mozart's Don Giovanni and sets the only operatic libretto ever penned by Beaumarchais.
Available Formats: MP3, FLAC, Hi-Res FLAC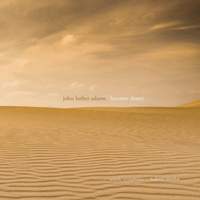 Seattle Symphony, Ludovic Morlot
Inspired by anxiety regarding climate change, John Luther Adams's Become Ocean (the sequel to Become River from 2010) won a Pulitzer Prize and a Grammy Award for Best Classical Contemporary Composition in 2015; commissioned by the New York Philharmonic and Seattle Symphony Orchestra, the third part of the triptych was premiered in 2017 and described as 'packed with drama in microcosm' (The New York Times).
Available Formats: CD + DVD Video, MP3, FLAC, Hi-Res FLAC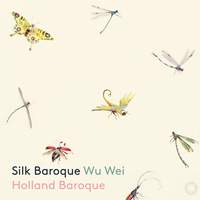 Wu Wei (sheng), Holland Baroque
Wu Wei collaborates with Holland Baroque on an East-meets-West programme which includes improvisations on traditional Chinese melodies and arrangements of music by Rameau, Vivaldi, Telemann and Bach; you can watch him giving a brief history and demonstration of the sheng (an ancient Chinese mouth-organ constructed from bamboo and metal) here.
Available Formats: SACD, MP3, FLAC, Hi-Res FLAC
Samuel West, Baba Israel (narrator), O/MODƏRNT, Hugo Ticciati
Described as 'a shopping-list of loveliness' in this month's Gramophone, the older Ticciati brother and his Sweden-based chamber orchestra explore the history of the chaconne via music by Purcell, JS Bach, Pellegrini and others, woven together by their own group improvisations. You can read my in-depth interview with Hugo about the project here.
Available Formats: CD, MP3, FLAC, Hi-Res FLAC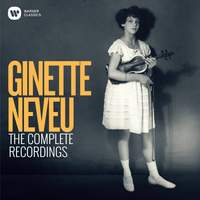 Ginette Neveu (violin), Jean Neveu (piano), Bruno Seidler-Winkler (piano) Philharmonia Orchestra, Walter Süsskind, Issay Dobrowen
Released to mark the centenary of the French violinist's birth in August, this 4-CD collection of newly remastered recordings includes the Sibelius and Brahms concertos, Ravel's Tzigane and Vocalise-étude en forme de habanera, Chausson's Poème, Suk's Four Pieces for Violin and Piano (with her brother Jean), and pieces by Falla, Scarlatescu, Dinicu and Chopin.
Available Formats: 4 CDs, MP3, FLAC, Hi-Res FLAC