9th July 2018
 Obituary

,

  Oliver Knussen (1952-2018)
The British composer and conductor Oliver Knussen has died aged 66.
Stuart Oliver Knussen was born in Glasgow on 12th July 1952 into a musical family: his father (also named Stuart) was the principal double bass of the London Symphony Orchestra and also worked with the English Opera Group, which brought his son into contact with Benjamin Britten at a young age. Though they never worked together formally, Britten offered him encouragement and guidance throughout the early stages of his career; when the 15 year old Knussen stepped in to conduct the first performance of his own First Symphony with the LSO in 1968 after István Kertész withdrew at short notice, Britten sent him a telegram of support and subsequently commissioned him to write a piece for the Aldeburgh Festival. (Knussen himself would become co-artistic director at Aldeburgh on the invitation of Peter Pears in the early 1980s, and lived and worked in Snape for a large part of his career).
Knussen seems to have regarded the overnight attention generated by his precocious London debut as something of a mixed blessing (the symphony and his Aldeburgh commission, Fire, were among the works which he later withdrew from circulation), and relocated to the United States to continue his studies at Tanglewood with the composer, conductor and horn-player Gunther Schuller; from 1983 to 1993 he was head of contemporary music at the Tanglewood Festival alongside his duties at Aldeburgh.
Knussen's music was characterised by an apparently instinctive gift for colour and luminosity underpinned by a rigorous approach to construction that made him the natural heir to the early twentieth-century modernists (in a 2013 interview with The Guardian he listed Berg, Stravinsky, Britten and Debussy as major sources of inspiration). Though his output was relatively modest in terms of quantity (he worked slowly and meticulously, and was ruthless about withdrawing and suppressing anything with which he was dissatisfied), works such as his Violin and Horn Concertos, Second and Third Symphonies, the two sets of Whitman Settings and the popular curtain-raiser Flourish with Fireworks established him as one of the leading voices of the late twentieth and early twenty-first centuries. But it is perhaps his two children's operas Where The Wild Things Are and Higglety Pigglety Pop! (based on books by Maurice Sendak) that had the most widespread impact: composed during the early 1980s and presented as a double-bill by Glyndebourne Touring Opera in 1984, they also formed the centrepiece of Knussen's sixtieth birthday celebrations at The Barbican and Aldeburgh in 2012, when The Guardian praised 'the formal elegance of both works…and the dazzling imagination of Knussen's sound world' and The Telegraph the 'gorgeously sensual and richly textured music'.
As a conductor Knussen was particularly associated with Birmingham Contemporary Music Group and the London Sinfonietta, and championed the music of his contemporaries and slightly older late twentieth-century composers including Colin Matthews (with whom he set up the first course for young composers at the Britten-Pears Foundation in 1992), Robin Holloway, Elliott Carter, Peter Maxwell Davies and Harrison Birtwistle, as well as those who had inspired him since childhood: among his most recent recordings are a taut, intense Rape of Lucretia from the 2011 Aldeburgh Festival, and a characterful account of Stravinsky's The Soldier's Tale with young musicians from the Royal Academy of Music, and Harrison Birtwistle and George Benjamin as the eponymous anti-hero and his demonic nemesis.
Appointed Richard Rodney Bennett Professor of Music at the Royal Academy of Music (where he collected an honorary doctorate just last week) in 2014, Knussen's influence on a younger generation extended well beyond those whom he taught formally: composers mentored and inspired by him include Ryan Wigglesworth, Luke Bedford and Helen Grime as well as his slightly younger contemporaries Mark-Anthony Turnage and George Benjamin (on Knussen's sixtieth birthday, the latter paid tribute to his 'meticulous, radiant and effervescent music' and described him as 'a constant source of wisdom, knowledge, delight and humour').
Knussen was married to the documentary-maker Sue Knussen, whose legacy includes the BAFTA-winning series Leaving Home (an introduction to orchestral music of the twentieth century presented by Simon Rattle); following her death in 2003, her husband composed Requiem - Songs for Sue (setting poems by Emily Dickinson, Antonio Machado and WH Auden for soprano and small ensemble) and also set up The Sue Knussen Composers Fund in her memory. He is survived by his daughter Sonya, a mezzo-soprano specialising in contemporary music. In a statement issued earlier today, his publisher Faber Music described him as 'one of the world's most eminent and influential composer-conductors [who] leaves behind him a body of work of crystalline concision, complexity and richness'.
Oliver Knussen - a selected discography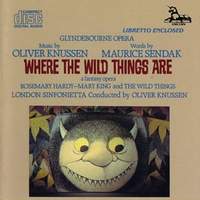 Rosemary Hardy, Mary King, The Wild Things, London Sinfonietta
Available Format: CD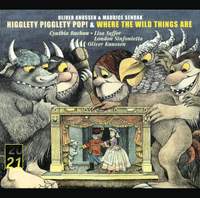 London Sinfonietta, Oliver Knussen
Available Formats: MP3, FLAC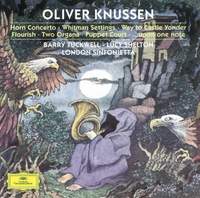 Lucy Shelton (soprano), Barry Tuckwell (horn), London Sinfonietta, Oliver Knussen
Available Formats: MP3, FLAC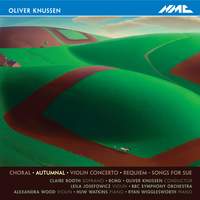 BBC Symphony Orchestra, BCMG, Oliver Knussen
Available Formats: CD, MP3, FLAC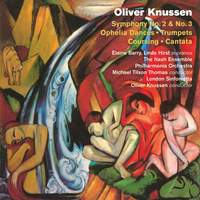 The Nash Ensemble, London Sinfonietta, Philharmonia Orchestra, Michael Tilson Thomas & Oliver Knussen
Available Formats: CD, MP3, FLAC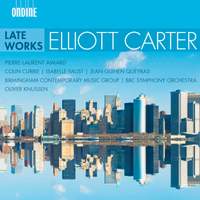 BBC Symphony Orchestra, Birmingham Contemporary Music Group, Oliver Knussen
Available Formats: CD, MP3, FLAC, Hi-Res FLAC
Angelika Kirchschlager, Peter Coleman-Wright, Ian Bostridge, Susan Gritton; Aldeburgh Festival Ensemble, Oliver Knussen
Available Formats: MP3, FLAC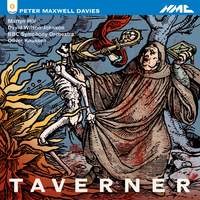 London Voices, BBC Symphony Orchestra, Fretwork, New London Children's Choir, Oliver Knussen
Available Formats: 2 CDs, MP3, FLAC
Harrison Birtwistle (The Soldier), George Benjamin (The Devil), Dame Harriet Walter (narrator), Royal Academy of Music, Oliver Knussen
Available Formats: CD, MP3, FLAC, Hi-Res FLAC