19th April 2017
 Awards

,

  BBC Music Magazine Awards - The Winners!
Breaking news direct from London this evening - I'm over at Kings Place for the BBC Music Magazine Awards ceremony, where this year's winners have just been announced.
The coveted Record of the Year award has gone to Vasily Petrenko and the Royal Liverpool Philharmonic Orchestra for their new-minted accounts of Tchaikovsky Symphonies Nos. 1, 2 and 5 on Onyx (truly a firm favourite in the Presto office - you can read our full review here, and Katherine's exclusive interview with Vasily about the Tchaikovsky cycle here).
Among the other winners are Teodor Currentzis and MusicAeterna for their scorching Don Giovanni on Sony (one of our own Top 10 Discs of 2016), St John's College Choir Cambridge for their beautiful tribute to the late Jonathan Harvey on Signum (read David's interview with Andrew Nethsingha about the project here), and harpsichordist Mahan Esfahani for his Goldberg Variations on Deutsche Grammophon. The young Italian pianist Beatrice Rana (currently in the news for her own very different recording of the Goldbergs on Warner) scoops the Newcomer of the Year Award for her Tchaikovsky and Prokofiev Concertos with Antonio Pappano and the Orchestra dell'Accademia Nazionale di Santa Cecilia.
Recording of the Year (and Orchestral Award-Winner)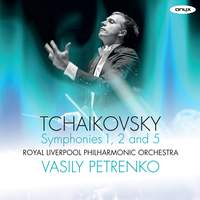 Royal Liverpool Philharmonic Orchestra, Vasily Petrenko
'Alive and articulate, these three performances remind us that it's just as possible to be stunned by an original interpretation of a familiar symphony (the Fifth) as it is to be refreshed by a bright-eyed approach to less familiar works (the First and Second).'
Available Formats: 2 CDs, MP3, FLAC, Hi-Res FLAC
Category-Winners
Concerto Award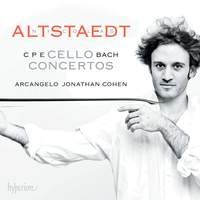 Nicolas Altstaedt (cello), Arcangelo, Jonathan Cohen
Altstaedt takes a refreshing view of CPE Bach's three wonderfully original cello concertos...This recording captures all the fiery wit of orchestral-soloist banter.
Available Formats: CD, MP3, FLAC, Hi-Res FLAC
Opera Award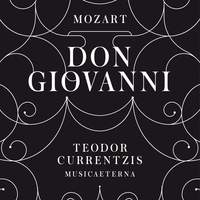 Dimitris Tiliakos, Vito Priante, Myrtò Papatanasiu, Karina Gauvin et al; MusicAeterna, Teodor Currentzis
'[This Don Giovanni] strips away many of our distorting performance habits, and the result is refreshing, revelatory and unsettling...Do not expect a familiar 'warm bath' experience here; it offers an invigorating shower of fresh new insights.'
Available Formats: MP3, FLAC, Hi-Res FLAC
Vocal Award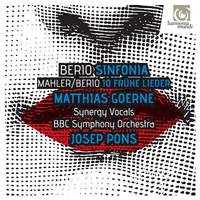 Matthias Goerne (baritone), BBC Symphony Orchestra, Synergy Vocals, Josep Pons
'We have only to listen to [Berio's] exquisite song orchestrations, graced with Goerne on riveting, vibrant form, to feel the depth of his empathy, an almost palpable longing to be absorbed into that lost Viennese world…this coupling is a must-have.'
Available Formats: MP3, FLAC, Hi-Res FLAC
Choral Award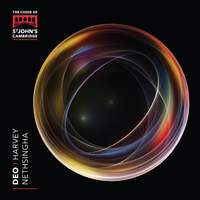 St John's College Choir Cambridge, Andrew Nethsingha
'It is apparent from the nuanced and exhilarating performances that this numinous music is a natural part of the repertoire at St John's. No matter what challenges are posed, the choir is utterly assured.'
Available Formats: CD, MP3, FLAC
Chamber Award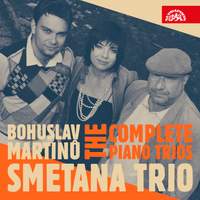 'It's already obvious that the music for piano trio performed here by the Smetana Trio is going straight on the shortlist for 2016...It's hard to imagine more ardent champions for this visceral, unpredictable music.'
Available Formats: CD, MP3, FLAC
Instrumental Award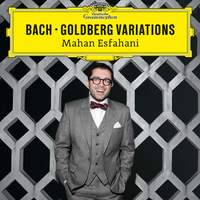 Mahan Esfahani (harpsichord)
'Esfahani's recording of this perennial favourite is unmissable...His contributions are the extraordinary range and delicacy of his touch and his scrupulous attention to matching phrasing.'
Available Formats: CD, MP3, FLAC, Hi-Res FLAC
Newcomer Award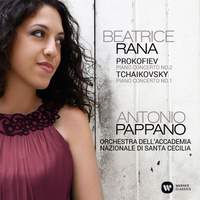 Beatrice Rana (piano), Orchestra dell'Accademia Nazionale di Santa Cecilia, Antonio Pappano
'She has a particularly rewarding sense of rhythm, high sprung, light and incisive and entirely secure…[there is] no doubt that this is a young pianist to be watched.'
Available Formats: CD, MP3, FLAC, Hi-Res FLAC
Premiere Award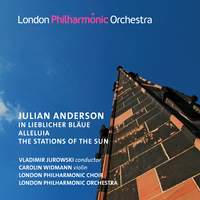 London Philharmonic Orchestra, Vladimir Jurowski
'Vladimir Jurowski ensures everything is deftly paced in all three pieces, while the LPO's joyous commitment to new music shines through.'
Available Formats: CD, MP3, FLAC, Hi-Res FLAC
DVD Award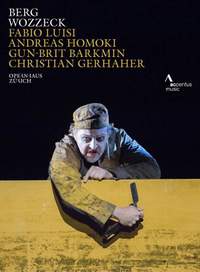 Christian Gerhaher, Gun-Brit Barkmin, Brandon Jovanovich; Opernhaus Zurich, Fabio Luisi, Andreas Homoki (dir.)
'While the Lieder-like beauty of Gerhaher's singing is matchless – he can act too – this is no star vehicle. It is ensemble work of the highest order…the relationships are brilliantly drawn. The string and woodwind solos are incisive, and the blossoming of the orchestral interludes as directed by Luisi is almost indecently lovely.'
Available Format: DVD Video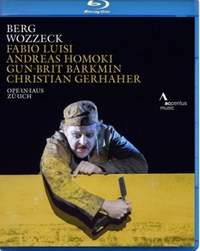 Christian Gerhaher, Gun-Brit Barkmin, Brandon Jovanovich; Opernhaus Zurich, Fabio Luisi, Andreas Homoki (dir.)
Available Format: Blu-ray