16th August 2022
 Coming Soon

,

  Igor Levit's Tristan and other forthcoming highlights
Highlights for early autumn include a Tristan-inspired recital from Igor Levit (featuring Hans Werner Henze's eponymous 1974 work for piano, tape and orchestra), Víkingur Ólafsson's 'homage to one of my favourite composers of all time', a 140th-anniversary tribute to Karol Szymanowski from Krystian Zimerman, and Chineke!'s debut recording on their own label, focusing on the music of Samuel Coleridge-Taylor and also including a piece by his daughter Avril.
There are several mouth-watering prospects on the vocal and opera front, too, with French bel canto arias from Lisette Oropesa on Pentatone, a dazzling debut recording from Brazilian sopranist Bruno de Sá with Il Pomo d'Oro on Erato, and an all-star Giulio Cesare (directed by Keith Warner) from Vienna on DVD and Blu-ray, with Louise Alder as Cleopatra, Bejun Mehta as Cesare and Jake Arditti as Sesto.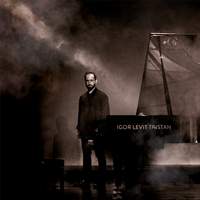 Igor Levit (piano), Gewandhausorchester Leipzig, Franz Welser-Möst
The central work on Levit's programme exploring the themes of love, death and redemption is Hans Werner Henze's Tristan: premiered in 1974 and scored for piano, tape and orchestra, the piece draws on Brahms's Symphony No. 1 and Chopin's Marche funèbre as well as Wagner's opera. The recital is bookended by Liszt's Liebestraum No. 3 and 'Harmonies du soir', and also features Ronald Stevenson's arrangement of the Adagio from Mahler's Symphony No. 10 and Zoltán Kocsis's transcription of the Act 1 Prelude to Tristan und Isolde.
Released 9th September and also available on vinyl.
Available Formats: 2 CDs, MP3, FLAC, Hi-Res FLAC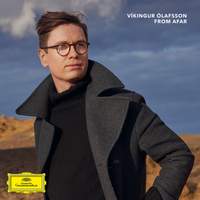 Víkingur Ólafsson (piano)
Inspired by a 2021 meeting with his hero György Kurtág in Budapest, the Icelandic pianist's musical autobiography features selections from the Hungarian composer's Játékok ('Games') interleaved with pieces by JS Bach, Mozart, Brahms, Schumann and Bartók, plus Icelandic and Hungarian folk songs and a world premiere of Thomas Adès's 'The Branch'. The 2CD set comprises two complete recordings of the programme - one on grand piano, the other on an upright.
Released 7th October and also available on vinyl.
Available Formats: 2 CDs, MP3, FLAC, Hi-Res FLAC, Hi-Res+ FLAC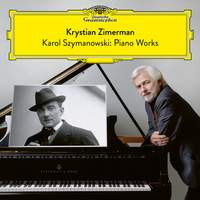 Krystian Zimerman (piano)
The Polish pianist marks the 140th anniversary of his compatriot's birth with a programme spanning the period from 1899 to the mid−1920s, including the Masques Op. 34, four of the twenty Mazurkas Op. 50, and the Variations on a Polish Folk Theme Op. 10. The album combines previously unreleased recordings from the mid-1990s with new recordings which Zimerman made in Fukuyama last year.
Released 30th September and also available on vinyl.
Available Formats: CD, MP3, FLAC, Hi-Res FLAC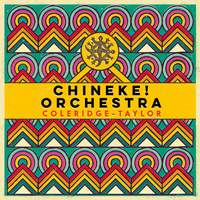 In partnership with Decca, Chineke! launch their own self-titled label with a programme of works by African-British composer Samuel Coleridge-Taylor, including the Violin Concerto, Othello Suite, African Suite, Nonet and Romance of the Prairie Lilies; the album also features the world premiere recording of his daughter Avril's Sussex Landscape, which Chineke! performed at the Queen Elizabeth Hall and Royal Festival Hall in their 2019/2020 season.
Released 30th September.
Available Formats: 2 CDs, MP3, FLAC, Hi-Res FLAC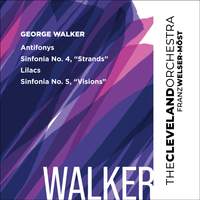 Latonia Moore (soprano), Cleveland Orchestra, Franz Welser-Möst
The Cleveland Orchestra marks the centenary of Walker's birth with this quartet of works spanning half a century of his lengthy composing career: the early composition for string orchestra Antifonys, the Walt Whitman setting Lilacs (which was awarded the 1996 Pulitzer Prize for Music), and the two single-movement sinfonias 'Threads' (2012) and 'Visions' (2018). All four works were recorded live at Severance Hall.
Released 4th November.
Available Formats: SACD, MP3, FLAC, Hi-Res FLAC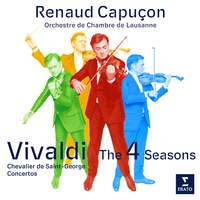 Renaud Capuçon (violin), Orchestre de Chambre de Lausanne
The French violinist resisted playing Vivaldi's best-known work for many years, on the grounds that he'd 'heard it too much in the corridors of the Métro in Paris and as holding music on the phone!', but has fallen under its spell in recent seasons; it's juxtaposed here with two concertos by the French-Creole virtuoso violinist, composer and conductor Chevalier de Saint-Georges, written in Paris around forty years after Vivaldi's death.
Released 30th September.
Available Formats: CD, MP3, FLAC, Hi-Res FLAC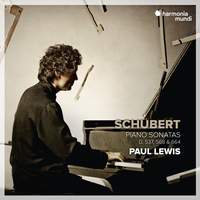 This triptych of early masterpieces completes Lewis's survey of the Schubert piano sonatas, which he began two decades ago on Harmonia Mundi; Gramophone described an earlier instalment (featuring Sonatas D840, 850 and 894) as 'a recording that makes you want to dance in the street, handing out copies to complete strangers', whilst his set of the late sonatas was hailed by BBC Music Magazine as 'piano playing of the highest calibre'.
Released 28th October.
Available Formats: CD, MP3, FLAC, Hi-Res FLAC, Hi-Res+ FLAC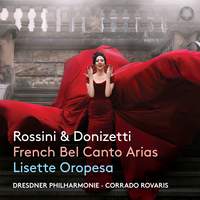 Lisette Oropesa (soprano), Dresdner Philharmonie, Sachsischer Staatsopernchor, Corrado Rovaris
Following her terrific first album of Mozart arias and a breathtaking Traviata on Pentatone, the American soprano turns to French Donizetti and Rossini, with a programme including 'L'heure fatale approche...Juste ciel' from Le Siège de Corinthe, 'Sombre fôret' from Guillaume Tell, 'En proie à la tristesse' from Le Comte d'Ory, and 'Ô ma mère' from Les Martyrs.
Available Formats: SACD, MP3, FLAC, Hi-Res FLAC, Hi-Res+ FLAC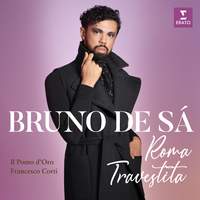 Bruno de Sá (sopranist), Il Pomo d'Oro, Francesco Corti
The Brazilian male soprano makes his recording debut with a recital which explores the period when women were banned from performing publicly in Rome and female operatic roles were instead assigned to castrati; featuring eight world premiere recordings, his programme includes arias by Vivaldi, Scarlatti and Galuppi as well as lesser-known composers such as Capua, Arena, Cocchi, Conforto and Garcìa Fajer.
Released 16th September.
Available Formats: CD, MP3, FLAC, Hi-Res FLAC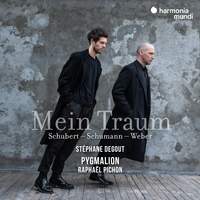 Stéphane Degout (baritone), Pygmalion, Raphaël Pichon
Inspired by an enigmatic note referencing isolation and unrequited love which Schubert penned one morning in 1822, Pichon's programme hinges on the Unfinished Symphony and also features excerpts from the operas Alfonso und Estrella and the uncompleted oratorio Lazarus (aka Die Feier der Auferstehung), songs including 'Der Doppelgänger' and 'Ave Maria' (the latter sung by Sabine Devieilhe), and music by Weber and Schumann.
Released 7th October.
Available Formats: CD, MP3, FLAC, Hi-Res FLAC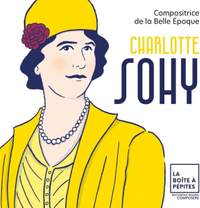 French cellist and musicologist Héloïse Luzzati's new label La Boîte à Pépites is dedicated to celebrating music by women; this inaugural release focuses on the French pianist and composer Charlotte Sohy (1887-1955), who studied with Alexandre Guilmant and Vincent d'Indy. The 3-CD set covers a range of her piano, chamber and orchestral works (most of which receive their first recordings here), including the Tryptique champêtre, the Chants nostalgiques, and two string quartets.
Released 30th September.
Available Format: 3 CDs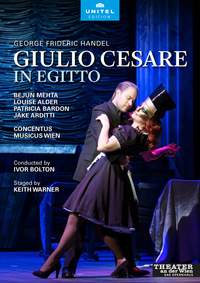 Bejun Mehta (Cesare), Louise Alder (Cleopatra), Jake Arditti (Sesto), Patricia Bardon (Cornelia), Christophe Dumaux (Tolomeo), Simon Bailey (Achilla); Concentus Musicus Wien, Ivor Bolton, Keith Warner
Drawing on silent film as well as Joseph L. Mankiewicz's 1963 blockbuster Cleopatra (starring Elizabeth Taylor, Rex Harrison and Richard Burton), Warner's new production of Giulio Cesare was hailed as 'a must for baroque opera fans' by Kronen Zeitung during this run at the Theater an der Wien last December, whilst Der Standard described it as 'a finely balanced mixture of poetry and comedy, of cinematic action and touching contemplation'.
Released 23rd September and also available on Blu-ray.
Available Format: 2 DVD Videos