4th June 2021
 New Release Round-up

,

  New Release Round-Up - 4th June 2021
Today's new releases include an all-Debussy programme from Martha Argerich, Daniel Barenboim and friends/family, Nico Muhly's new violin concerto (plus works by Philip Glass) from Pekka Kuusisto and the Norwegian Chamber Orchestra, an invitation to the dance from French pianist Lise de la Salle, and Lennox Berkeley's opera Nelson from the BBC archives.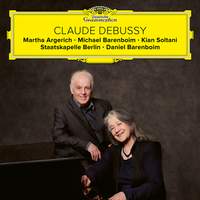 Daniel Barenboim (piano), Michael Barenboim (violin), Kian Soltani (cello), Martha Argerich (piano), Staatskapelle Berlin
Barenboim is joined by his son Michael and his regular recital-partner Kian Soltani (both alumni of the West-Eastern Divan Orchestra) for the Violin and Cello Sonatas, and conducts the Staatskapelle Berlin in La mer. Martha Argerich is the soloist in the Fantaisie for piano and orchestra, written in 1889/90 but only premiered after the composer's death; reviewing a live performance from these artists in Berlin in 2018, BachTrack observed that 'this was a new piece for Argerich and it suits her temperament – virtuoso scales, rolling out a tapestry of shimmering sound'.
Available Formats: CD, MP3, FLAC, Hi-Res FLAC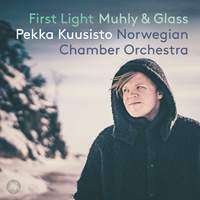 Pekka Kuusisto (violin), Nico Muhly (piano), Norwegian Chamber Orchestra
This is the Finnish violinist's first recording as Artistic Director of the Norwegian Chamber Orchestra; the album features the world premiere recording of Nico Muhly's violin concerto Shrink (written for Kuusisto in 2019), a remotely-recorded rendition of Philip Glass's The Orchard by Kuusisto and Muhly, and Kuusisto's new string orchestra arrangement of Glass's String Quartet No. 3 Mishima.
Available Formats: CD, MP3, FLAC, Hi-Res FLAC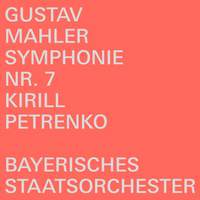 Bayerisches Staatsorchester, Kirill Petrenko
The Bayerische Staatsoper launches its own label with this live recording, made recently in Germany; reviewing a London performance of the symphony from this orchestra and conductor in 2018, Bach Track declared that 'this was Mahler with a bite, with nothing comfortable or accommodating to distract from the quirkiness and unsettledness in the writing… This was never intended to be music for the faint-hearted'.
Available Formats: CD, MP3, FLAC, Hi-Res FLAC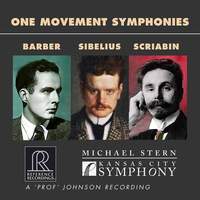 Kansas City Symphony, Michael Stern
This triptych of single-movement symphonies comprises Samuel Barber's Symphony No. 1 from 1936, Sibelius's Symphony No. 7 from 1924, and Scriabin's Symphony No. 4 Le Poème de l'extase, composed between 1905 and 1908; the recording was made at Helzberg Hall, Kansas City, in the summer of 2016, and produced by seven-time Grammy winner David Frost.
Available Formats: CD, MP3, FLAC, Hi-Res FLAC, Hi-Res+ FLAC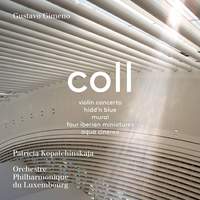 Patricia Kopatchinskaja (violin), Orchestre Philharmonique du Luxembourg, Gustavo Gimeno
The mainstay of this collection of works by the Spanish composer (b.1985) is the Violin Concerto written for Patricia Kopatchinskaja in 2019; Coll's double concerto Les Plaisirs Illuminés was also composed for Kopatchinskaja and Sol Gabetta, and was released on Alpha earlier this year. The programme also includes Aqua Cinerea, Hidd'n Blue, Mural for large orchestra, and the Four Iberian Miniatures (the premiere of which was conducted by Coll's mentor Thomas Adès at the BBC Proms in 2016).
Available Formats: SACD, MP3, FLAC, Hi-Res FLAC, Hi-Res+ FLAC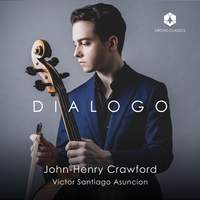 John-Henry Crawford (cello), Victor Santiago Asuncion (piano)
The American cellist's debut recording features Brahms's Cello Sonata No. 2, Ligeti's Sonata for Cello Solo, and Shostakovich's Cello Sonata; Crawford (who was named Young Artist of the Year by the Classical Recording Foundation in 2019) plays a 200-year-old cello which his grandfather Robert Popper smuggled out of Austria and into Switzerland shortly before Kristallnacht.
Available Formats: CD, MP3, FLAC, Hi-Res FLAC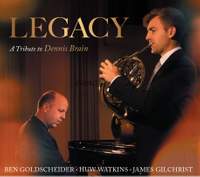 Ben Goldscheider (horn), Huw Watkins (piano), James Gilchrist (tenor)
Goldscheider's homage to his great predecessor (who would have celebrated his hundredth birthday last month) features Britten's Canticle No. III Still Falls the Rain, the Élégie which Poulenc composed shortly after Brain's death, Peter Maxwell Davies's Fanfare Salute to Dennis Brain and Malcolm Arnold's Fantasy for Horn, plus two new commissions: Huw Watkins's Lament and Roxana Panufnik's Sonnets Without Words.
Read David's interview with Ben Goldscheider about Brain's legacy here.
Available Format: CD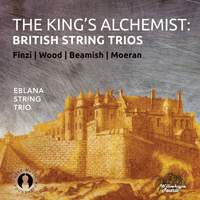 This collection of British string trios takes its title from a work by Sally Beamish which tells the story of John Damian, an Italian alchemist and polymath who served at the court of James IV of Scotland; premiered at Wigmore Hall in 2013, the piece receives its first recording here. The programme also features Moeran's String Trio from 1931, Finzi's rarely-recorded Prelude and Fugue for String Trio, and the world premiere recording of Hugh Wood's Ithaka, inspired by Cavafy's poem of the same name.
Available Formats: CD, MP3, FLAC, Hi-Res FLAC, Hi-Res+ FLAC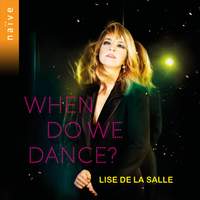 The French pianist's Invitation to the Dance includes Piazzólla's Libertango, William Bolcom's Graceful Ghost Rag, Ravel's Valses nobles et sentimentales, Art Tatum's Tea for Two, Rachmaninov's Polka Italienne, and music by Scriabin, Stravinsky, Debussy, Saint-Saëns, Bartók, Waller, Ginastera, and Falla.
Available Format: CD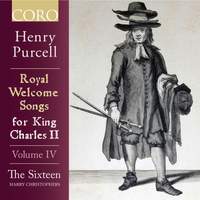 The Sixteen, Harry Christophers
Previous volumes in The Sixteen's Purcell series have been described as 'richly satisfying and stylish' (Choir & Organ) and 'poised and well-executed' (Classical Music); this fourth instalment includes God save our sovereign Charles, Swifter, Isis, swifter flow, The Lord is my light, The summer's absence unconcerned we bear, and the incidental music for Theodosius, or The Force of Love.
Available Formats: CD, MP3, FLAC, Hi-Res FLAC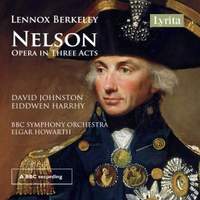 David Johnston (Nelson), Eiddwen Harrhy (Lady Hamilton), BBC Symphony Orchestra, BBC Singers, Elgar Howarth
Premiered in full in 1954, Berkeley's three-act opera centres on the admiral's love-affair with Lady Emma Hamilton, and ends with her receiving news of his death at Trafalgar; a contemporary review described the work as 'a singers' opera in the best sense, generous and uninhibited in its treatment of the voices and possessing melodic appeal'. This recording was taken from a BBC broadcast in October 1983, with a cast that also includes Elizabeth Bainbridge, Richard Angas, and Eric Shilling.
Available Formats: 2 CDs, MP3, FLAC