12th March 2021
 New Release Round-up

,

  New Release Round-Up - 12th March 2021
Today's new releases include the complete Ives symphonies from Gustavo Dudamel and the Los Angeles Philharmonic (now available on CD following digital release last year), world premiere recordings of Ludomir Różycki's 1944 Violin Concerto and Hélène de Montgeroult's Violin Sonata, Strauss's Vier letzte Lieder from Sandrine Piau, and a celebration of the scandalous superstar castrato Giusto Fernando Tenducci from mezzo Tara Erraught, Peter Whelan and the Irish Baroque Orchestra.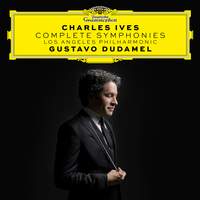 Los Angeles Philharmonic Orchestra, Los Angeles Master Chorale, Gustavo Dudamel, Marta Gardolińska (chorus conductor)
Released digitally last year, Dudamel's Ives cycle from LA was a Gramophone Critics' Choice for 2020 and received five-star reviews in both BBC Music Magazine and The Guardian, with the former praising the conductor and orchestra's 'joint command of complex detail [and] boundless enthusiasm and affection for whatever Ives puts forth', and the latter describing the set as 'a glorious achievement'.
Available Formats: CD, MP3, FLAC, Hi-Res FLAC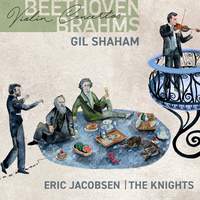 Gil Shaham (violin), The Knights, Eric Jacobsen
This is Shaham's first solo release in nearly five years - and also his first recording of the Beethoven concerto, a work which he's performed hundreds of times over the course of his forty-year career. His previous recording of the Brahms concerto (with Claudio Abbado and the Berliner Philharmoniker, in 2000) was Building A Library's top recommendation for the work in 2007, though this new account is much closer in spirit to chamber-music than its predecessor.
Available Formats: CD, MP3, FLAC, Hi-Res FLAC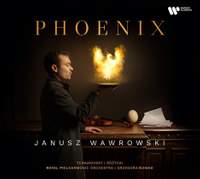 Janusz Wawrowski (violin), Royal Philharmonic Orchestra, Grzegorz Nowak
Written during the aftermath of the Warsaw Uprising in 1944, Różycki's Violin Concerto remained unperformed and unpublished during his lifetime: the composer buried the manuscripts in his garden when he fled the Nazis, and it was only in 2018 that Wawrowski (who spent years reconstructing the fragments of the score) premiered the piece in its current form. This is its first recording.
Available Formats: CD, MP3, FLAC, Hi-Res FLAC, Hi-Res+ FLAC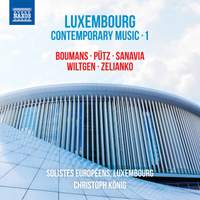 Solistes Européens Luxembourg, Christoph König
König and his orchestra present world premiere recordings of five works by Luxembourgian composers: Ivan Boumans's Meiosis and Roland Wiltgen's Orbital Resonances (inspired by biology and celestial mechanics respectively), Jeannot Sanavia's Hélice (which takes its cue from a fresco by French artist Sonia Delaunay), Marco Pütz's Moods, and Tatsiana Zelianko's Sonata delle Farfalle, depicting the life-cycle of a butterfly.
Available Formats: CD, MP3, FLAC, Hi-Res FLAC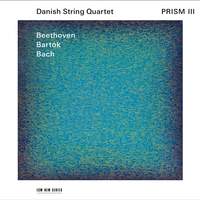 This third instalment in the Danish String Quartet's much-praised series - which presents Beethoven quartets alongside music by Bach and twentieth-century composers - pairs the String Quartet No. 14 with Bartók's String Quartet No. 1, followed by an arrangement of the Fugue in C-Sharp Minor from the Well-Tempered Clavier. BBC Music Magazine described the previous volume as ' revelatory connected soundscape in which Beethoven's introspection feels more unsettling than usual'.
Available Formats: CD, MP3, FLAC, Hi-Res FLAC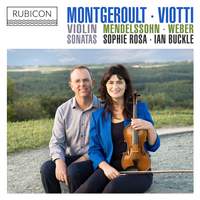 Sophie Rosa (violin), Ian Buckle (piano)
This is the world premiere recording of Hélène de Montgeroult's Violin Sonata, published in 1800 and described in The Guardian last week as displaying 'a depth of invention that seems ahead of its time'; it's preceded by the tenth violin sonata composed by Montgeroult's duo-partner Viotti, and followed by the teenage Mendelssohn's F minor sonata and Weber's short-and-sweet Violin Sonata No. 2.
Available Formats: CD, MP3, FLAC, Hi-Res FLAC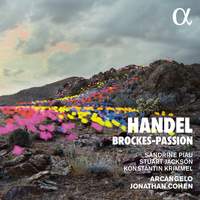 Sandrine Piau (soprano), Stuart Jackson (tenor), Konstantin Krimmel (baritone), Arcangelo, Jonathan Cohen
Deploying smaller forces than recent recordings from the Academy of Ancient Music and the Gottingen Festival, this account of Handel's oratorio was made in the studio, following live performances at the Tetbury Music Festival and Wigmore Hall; reviewing the latter concert, The Arts Desk observed that 'this isn't music of the scale or emotional depth of the Bach passions, so the light touch from the performers seemed appropriate'.
Available Formats: 2 CDs, MP3, FLAC, Hi-Res FLAC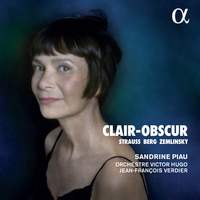 Sandrine Piau (soprano), Orchestre Victor Hugo Franche-Comté, Jean-François Verdier
Two years on from her Gramophone Award-winning recital of nineteenth-century French song Si j'ai aimé, the French soprano turns to slightly later Austro-German repertoire; centring on contrasts between light and darkness, the programme features Zemlinsky's Waldgespräch, Berg's Sieben frühe Lieder and Strauss's Morgen!, Meinem Kinde and Vier letzte Lieder.
Available Formats: CD, MP3, FLAC, Hi-Res FLAC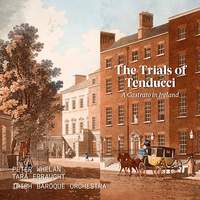 Tara Erraught (mezzo), Irish Baroque Orchestra, Peter Whelan
This programme of music from eighteenth-century Ireland features several arias written for the superstar soprano castrato Giusto Fernando Tenducci, including two from Thomas Arne's Artaxerxes, which was enormously popular in Dublin during the 1760s. There's also music by Pierre van Maldere, JC Bach, Tommaso Giordani, Johann Christian Fischer, and Mozart (to whom Tenducci taught singing in the 1770s).
Available Formats: CD, MP3, FLAC, Hi-Res FLAC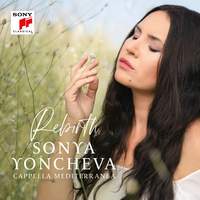 Sonya Yoncheva (soprano), Cappella Mediterranea, Leonardo García Alarcón
The Bulgarian soprano has been concentrating more on Verdi than Monteverdi over the past few years, but was a member of William Christie's 'Jardin des Voix' in 2007, and returns to her early music roots with this programme of music by composers including Strozzi, Stradella, Cavalli, Dowland, Gibbons, Alarcón, Díaz and Ferrabosco. The album concludes with an intriguing anomaly in the form of Benny Andersson's Like an angel passing through my room.
Available Formats: CD, MP3, FLAC, Hi-Res FLAC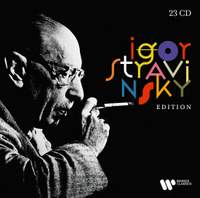 Released to mark the fiftieth anniversary of the composer's death next month, this 23-CD set spans almost a century of recording history, with three discs devoted to recordings from the 1920s and 30s. Stravinsky himself features as both conductor and pianist, with other artists including Pierre Boulez, Sir Neville Marriner, Martha Argerich, and Mstislav Rostropovich.
Available Format: 23 CDs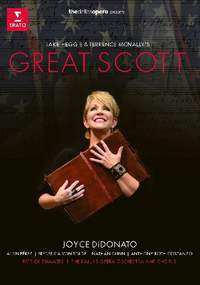 Joyce DiDonato (Arden Scott), Ailyn Pérez (Tatyana Bakst), Frederica von Stade (Winnie Flato), Nathan Gunn (Sid Taylor), Anthony Roth Costanzo (Roane Heckle); Orchestra and Chorus of The Dallas Opera, Patrick Summers
Heggie's warm, witty opera-about-opera (which sees Joyce DiDonato's fictional American diva Arden Scott returning to her home-town to resurrect a bel canto curiosity worthy of Opera Rara!) receives its DVD premiere here, following a Grammy-nominated audio recording with the same cast in 2018. Opera Now described the work as 'that rare beast: a contemporary opera that sets out to be funny and is actually highly amusing, with Terrence McNally's witty libretto providing an ideal base for Heggie's accomplished musical pastiches'.
Available Format: DVD Video