6th July 2020
 Obituary

,

  Ennio Morricone (1928-2020)
The Oscar-winning Italian composer, who wrote over 400 film scores and around 100 concert works, has died in Rome aged 91.
Morricone was born in Rome in 1928, and received his first music-lessons from his father Mario, a professional trumpet-player; as an undergraduate at the Accademia Nazionale di Santa Cecilia, the trumpet was initially Ennio's first study, but following postgraduate work with Goffredo Petrassi (to whom he would later dedicate his Concerto for Orchestra) his focus shifted to composition and arrangement.
Throughout the 1950s, Morricone worked as a jazz musician and an arranger for Italian radio and television, as well as ghost-writing for cinema. His first big-screen success in his own right came in 1961, when he composed the score for Lucian Salce's Il federale; Morricone and Salce went on to work together on films including Crazy Desire (1962), El Greco (1963), and How I Learned to Love Women (1966) as well as on several projects for the theatre.
It was in 1964 that Morricone embarked upon the project which would eventually make him a household name, the 'Spaghetti Western' A Fistful of Dollars, directed by his former schoolmate Sergio Leone and starring Clint Eastwood as 'The Man With No Name'; the film, which was released in Italy in 1964 and in the United States three years later (along with the other two films in the 'Dollars Trilogy', For a Few Dollars More and The Good, the Bad and the Ugly), became one of the most influential in twentieth-century cinema, its impact aided in no small part by Morricone's atmospheric and supremely memorable score. (Morricone was originally billed on the credits as 'Dan Savio').
Following the success of the 'Dollars' films, Morricone and Leone made several further films together, including Once Upon a Time in the West (1968), Once Upon a Time in America (1984); Morricone, who sustained an astonishingly prolific and varied career for the next five decades, also collaborated with directors including Sergio Sollima, Bernardo Bertolucci, Franco Zeffirelli, Roman Polanski, and perhaps most notably Quentin Tarantino, for whom he scored The Hateful Eight (2015). The film won the 87-year-old Morricone his first Oscar for Best Original Film Score; he had previously been given an Honorary Academy Award in 2007, the only other composer to receive this honour being Alex North in 1986. Other awards and honours included a Grammy for The Untouchables in 1987, BAFTAs for The Untouchables, Cinema Paradiso, The Mission, Days of Heaven, Once Upon a Time in America and The Hateful Eight, the Golden Lion for Lifetime Achievement in 1995, and the New York Film Critics Circle Special Award in 2015.
Alongside his film career, Morricone also composed music for television mini-series and high-profile advertising campaigns for brands including Dolce & Gabbana, Nissan, Lancia and Sky Cinema, as well as continuing to write for the concert-hall; from the mid-60s until 1980, he was a key figure in the Italian avant-garde collective Gruppo di Improvvazione di Nuovo Consonanza (colloquially known as 'Il Gruppo' or G.I.N.C.), and his compositions included the Primo Levi setting If This Be A Man for soprano and small ensemble, numerous piano concertos, the opera Partenope, and a Mass for Pope Francis, composed in 2015. Themes from several of his film scores also took on a life of their own in concert, most famously 'Gabriel's Oboe' from the 1986 film The Mission.
Morricone died in hospital on 6th July after sustaining injuries in a fall at his home several days earlier. He is survived by his wife Maria Travia, whom he married in 1956 and who supplied lyrics for several of his compositions, and their four children Marco, Alexandra, Giovanni and Andrea (who had worked with him on the score for Cinema Paradiso).
Ennio Morricone - a selected discography
Original Motion Picture Soundtrack
Available Format: CD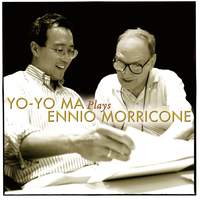 Yo-Yo Ma (cello), Roma Sinfonietta Orchestra, Ennio Morricone
Available Formats: CD, MP3, FLAC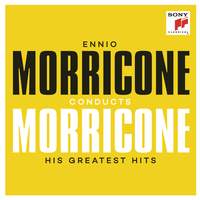 Orchestra dell'Accademia Nazionale di Santa Cecilia, Ennio Morricone
Available Formats: CD, MP3, FLAC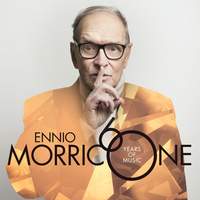 Czech National Symphony Orchestra, Ennio Morricone
Available Formats: CD, MP3, FLAC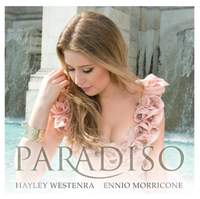 Hayley Westenra (soprano), Sinfonietta di Roma, Ennio Morricone
Available Formats: MP3, FLAC