23rd June 2020
 Coming Soon

,

  Das Lied von der Erde from Iván Fischer and other forthcoming highlights
Highlights for later this summer include Mahler's Das Lied von der Erde from Iván Fischer and the Budapest Festival Orchestra with Gerhild Romberger and Robert Dean Smith (which judging from the enquiries we've received via email and social media over the past few months is one of the most eagerly-anticipated releases of the year!), plus Elgar's Sea Pictures from Daniel Barenboim and Elīna Garanča, operatic Liszt and Thalberg from Marc-André Hamelin, and the debut solo album of the hugely promising young British tenor Stuart Jackson on Orchid Classics.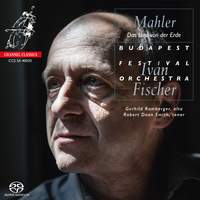 Gerhild Romberger (contralto), Robert Dean Smith (tenor), Budapest Festival Orchestra, Iván Fischer
Recorded in March 2017, this is the glorious coda to Fischer and his Budapest orchestra's magnificent series of Mahler symphonies, which began fifteen years ago with No. 6; subsequent instalments have won admiration for 'the characteristic licence the conductor gives to his splendid Budapest players' (BBC Music Magazine on No. 3), the 'superlative quality of the sound engineering (Gramophone Guide on No. 4), and 'the orchestra's deep, old-world sound' (The Guardian on No. 9).
Released 4th September.
Available Formats: SACD, MP3, FLAC, Hi-Res FLAC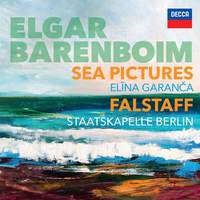 Elīna Garanča (mezzo), Staatskapelle Berlin, Daniel Barenboim
Following acclaimed recordings of The Dream of Gerontius, the two completed symphonies and the Cello Concerto (which was BBC Music Magazine's Recording of the Year in 2014), Barenboim and his Berlin orchestra continue their Elgar odyssey with this live recording from December 2019; Barenboim recorded both works with the London Philharmonic in 1974 and 1980 respectively, whilst Garanča (who will also tackle her first Wagner role next year) sings Elgar for the first time on disc.
Released 24th July.
Available Formats: CD, MP3, FLAC, Hi-Res FLAC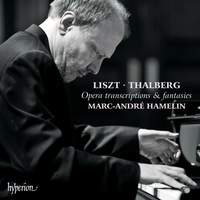 Marc-André Hamelin (piano)
The rivalry which sprung up between these two great composer-virtuosos in 1830s Paris reached its apotheosis in 1837, when the Italian countess and activist Cristina Belgiojoso invited them to fight a pianistic 'duel' in her salon (her verdict as to the winner remaining diplomatically ambiguous!): Hamelin performs Thalberg's pièce de résistance on that occasion (his Fantasy on Rossini's Moïse) alongside his Fantasy on Donizetti's Don Pasquale and Liszt's paraphrases on Bellini's Norma and I Puritani and Verdi's Ernani.
Released 28th August.
Available Formats: CD, MP3, FLAC, Hi-Res FLAC, Hi-Res+ FLAC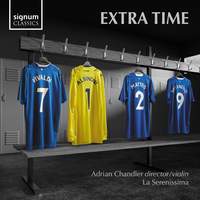 La Serenissima, Adrian Chandler
La Serenissima uncovered such an embarrassment of riches when recording material for The Italian Job and The Four Seasons that not everything made the final cut on those albums, and this follow-up brings together the best of the rest - including concertos by Vivaldi and Brescianello, the sinfonia from Albinoni's La Statira, and dance music from Matteis the Younger's Cajo Marzio Coriolano and Scipione nelle Spagne.
Released 31st July.
Available Formats: CD, MP3, FLAC, Hi-Res FLAC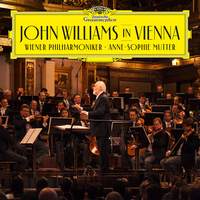 Anne-Sophie Mutter (violin), Wiener Philharmoniker, John Williams
Featuring music from the scores for E.T., Star Wars, War Horse, Jaws, Harry Potter, Hook, Close Encounters of the Third Kind, and Jurassic Park, this concert was recorded live at the Musikverein in January and captures the veteran film-composer's debut with the Wiener Philharmoniker, which he described as 'one of the greatest honours of my life'. Anne-Sophie Mutter joins for the March from Raiders of the Lost Ark and the Devil's Dance from The Witches of Eastwick. Also available as a CD + Blu-ray package and on vinyl.
Released 14th August.
Available Formats: MP3, FLAC, Hi-Res FLAC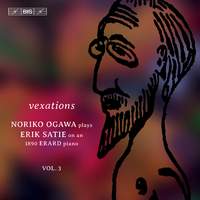 Noriko Ogawa (1890 Érard piano)
In one of the most ambitious live-streams to take place during lockdown, Igor Levit recently performed Satie's minimalist marathon over the course of 18 hours, as at its 1963 premiere; Ogawa takes a rather less extreme approach here, performing the theme a mere 142 times as opposed to the 840 which Satie's ambiguous note on the manuscript is thought to indicate. Previous instalments in her Satie series have been described as 'unfailingly elegant' (Sunday Times) and 'utterly delightful' (BBC Music Magazine).
Released 31st July.
Available Formats: SACD, MP3, FLAC, Hi-Res FLAC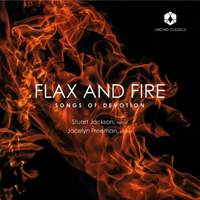 Stuart Jackson (tenor), Jocelyn Freeman (piano)
This debut solo album from the remarkable young British tenor (already tipped as a great future Peter Grimes) and his long-term recital-partner explores sacred and secular depictions of devotion, including Britten's My Beloved is Mine and Um Mitternacht, Liszt's Tre Sonetti di Petrarca, four Schumann songs, and excerpts from Wolf's Mörike-Lieder and Eichendorff-Lieder.
Released 17th July.
Available Formats: CD, MP3, FLAC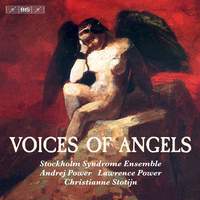 Christianne Stotijn (mezzo), Andrej Power (violin), Lawrence Power (viola), Stockholm Syndrome Ensemble
This album takes its title from Brett Dean's 1996 piano quintet, inspired by a Rainer Maria Rilke poem and composed whilst Dean was a viola-player in the Berliner Philharmoniker; the programme also includes Sofia Gubaidulina's Ein Engel, the first of Wagner's Wesendonk-Lieder, Rachmaninov's Muzyka and How Fair this Spot, Schnittke's Hymn II for cello and double bass, and a transcription of Bach's chorale prelude Vor deinen Thron tret' ich.
Released 31st July.
Available Formats: SACD, MP3, FLAC, Hi-Res FLAC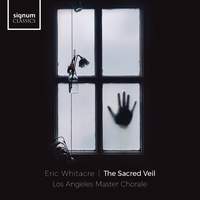 Los Angeles Master Chorale
This is the world premiere recording of a collaboration between Eric Whitacre and the poet Charles Anthony Silvestri in memory of Silvestri's wife Julie, who died of ovarian cancer in 2005. Cast in twelve movements and scored for SATB choir, piano and solo cello, the work was first performed in Los Angeles last February, with the Los Angeles Times observing that 'the nearly hour-long score opens up a psychological and emotional space where love and loss become intimate companions'.
Released 28th August.
Available Formats: CD, MP3, FLAC, Hi-Res FLAC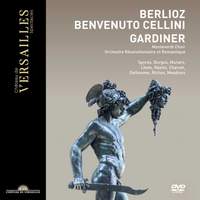 Michael Spyres (Cellini), Sophia Burgos (Teresa), Lionel Lhote (Fieramosca), Maurizio Muraro (Balducci), Tareq Nazmi (Pope), Adèle Charvet (Ascanio); Orchestre Révolutionnaire et Romantique, Monteverdi Choir, Sir John Eliot Gardiner
Filmed at Versailles's Opéra Royal last September as part of an international tour commemorating the 150th anniversary of Berlioz's death, this striking semi-staged production also visited the BBC Proms, where The Guardian praised the 'tremendous precision and often hair-raising exuberance' of both singing and orchestral playing as well as the 'ferocious energy' of Gardiner's conducting.
Released 7th August.
Available Format: DVD Video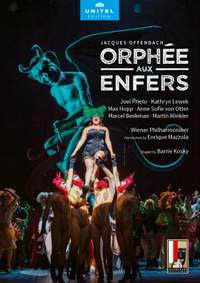 Kathryn Lewek (Eurydice), Joel Prieto (Orphée), Anne Sofie von Otter (L'Opinion Publique), Martin Winkler (Jupiter), Max Hopp (John Styx), Wiener Philharmoniker, Enrique Mazzola, Barrie Kosky
Filmed at last year's Salzburg Festival, Kosky's staging of Offenbach's most popular operetta was hailed in the Financial Times for its 'wizardly precision', whilst BachTrack described it as 'a fast-paced procession of visual gags, outrageous costumes and gender-bending song-and-dance routines'; though the piece is sung in French, all of the spoken dialogue is given in German and assigned to the German actor Max Hopp, who plays the role of John Styx as an all-seeing commentator on the action.
Released 17th July.
Available Format: DVD Video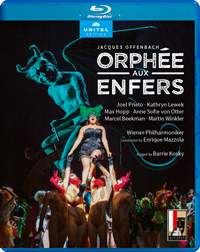 Kathryn Lewek (Eurydice), Joel Prieto (Orphée), Anne Sofie von Otter (L'Opinion Publique), Martin Winkler (Jupiter), Max Hopp (John Styx), Wiener Philharmoniker, Enrique Mazzola, Barrie Kosky
Picture Format: 1080i / 16:9
Sound Format: PCM Stereo / DTS-HD MA 5.1
Available Format: Blu-ray