1st May 2020
Presto Editor's Choices

,

Presto Editor's Choices - April 2020
My personal highlights from April include a musical journey to St Petersburg with Karina Gauvin, a diabolical half-hour with John Adams and Yuja Wang, three superbly atmospheric tone-poems from the Lithuanian composer Mikalojus Konstantinas Čiurlionis, and Anna Prohaska killing it as Eve.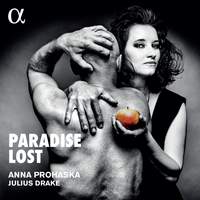 Anna Prohaska (soprano), Julius Drake (piano)
Ranging from Purcell to Aribert Reimann, this eclectic programme exploring musical depictions of Eve has a wonderful and rather unexpected coherence when experienced in one sitting: Wolf seems to grow quite naturally out of Stravinsky, and the juxtaposition of Mahler and Crumb is a particularly intriguing one. Prohaska is especially gripping in the songs more usually associated with male singers, giving febrile, no-holds-barred accounts of Schubert's Auflösung and Warte, warte, wilder Schiffmann from Schumann's Op. 24 Liederkreis.
Available Formats: CD, MP3, FLAC, Hi-Res FLAC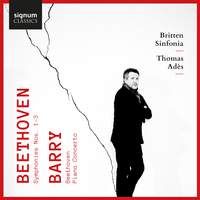 Britten Sinfonia, Thomas Adès
Quirky and touching in equal measure, Barry's setting of Beethoven's letter to his 'Immortal Beloved' has a similar madcap energy to the writing for Lady Bracknell (also written for low male voice) in the Irish composer's marvellous chamber-opera The Importance of Being Earnest, Mark Stone bringing real temperament and crystal-clear diction to the role. Adès's Beethoven, particularly the lightly-sprung Eroica, sounds fresh-minted without being self-consciously radical, and is the most striking orchestral contribution to this year's anniversary celebrations that's come my way.
Available Formats: 2 CDs, MP3, FLAC, Hi-Res FLAC, Hi-Res+ FLAC
Lithuanian National Symphony Orchestra, Modestas Pitrėnas
I have my colleague David (our resident enthusiast for all things Baltic) to thank for alerting me to the genius of this Lithuanian composer, whose atmospheric depictions of landscape here rival those of Sibelius and Mahler for imaginative orchestration; there are whispers of the latter's First Symphony and Wagner's Götterdämmerung in his evocation of dawn, and the turbulent sea-scape of the final work seems to look forward to Britten's Peter Grimes.
Available Formats: CD, MP3, FLAC, Hi-Res FLAC
Karina Gauvin (soprano), Pacific Baroque Orchestra, Alexander Weimann
The Canadian soprano is in ravishing voice for this fascinating programme of music from the Russian imperial court, on which homegrown but Italian-trained composers Dmitry Bortnyansky and Maksym Berezovsky hold their own against St Petersburg favourite Gluck, whose Armide supplies the meat of the programme. The Pacific Baroque players find plenty of spirit and colour in orchestral interludes by Domenico Dall'Oglio and Yevstigney Fomin.
Available Formats: CD, MP3, FLAC, Hi-Res FLAC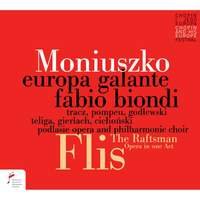 Ewa Tracz (Zosia), Matheus Pompeu (Franek), Mariusz Godlewski (Jakub), Aleksander Teliga (Antoni), Wojtek Gierlach (Szóstak), Paweł Cichoński (Feliks), Chór Opery i Filharmonii Podlaskiej, Europa Galante, Fabio Biondi
Nothing much of import happens in this 1858 one-acter about a love-triangle on the banks of the Wisla River, but the music (which fuses elements of bel canto and Polish folk-music to intriguing effect) is a joy: an overture which owes something to Guillaume Tell in its opening bars gives way to a series of rollicking choruses, an attractive cod-Bellini showpiece for the heroine, and a glorious contrapuntal quartet for the four principals in the final scene.
Available Format: CD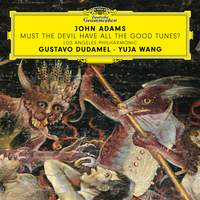 Yuja Wang (piano) Los Angeles Philharmonic Orchestra, Gustavo Dudamel
I've been doing my utmost to curb my coffee-consumption as I adjust to working from home, and this 30-minute white-knuckle ride has proved an effective substitute: Adams's score bursts with energy and invention, and Wang is her usual electrifying self as she flits between Lisztian bravura, honky-tonk and jazz on the world premiere recording of this Totentanz for piano and orchestra.
Available Formats: MP3, FLAC, Hi-Res FLAC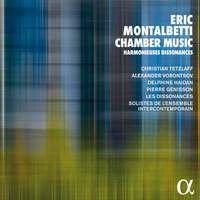 I stumbled across this luminous collection of chamber-music by the French composer (b.1968) whilst checking the sound-samples were in working order, but was instantly hooked and stayed for the duration: Montalbetti (who spent two decades working as an arts administrator and kept his music under wraps until a few years ago) counts Pierre Boulez and George Benjamin and among his influences, and it shows. The opening Duo receives an incisive yet lyrical performance from its dedicatee Christian Tetzlaff, and the Hommage à Matisse is every bit as colourful as the paintings which inspired it.
Available Formats: CD, MP3, FLAC, Hi-Res FLAC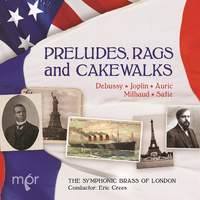 The Symphonic Brass of London, Eric Crees
This classy, sassy collection of transcriptions of music by Debussy, Milhaud, Satie, Joplin and Auric could be just the tonic you need in these unsettled and unsettling times, regardless of whether or not brass ensemble repertoire is your usual line of country: everything really sings and dances, with Joplin's Weeping Willow and Satie's Parade standing out as particular highlights.
Available Formats: CD, MP3, FLAC, Hi-Res FLAC