14th February 2020
 New Release Round-up

,

  New Release Round-Up - 14th February 2020
Today's new releases include the final volume of Vasily Petrenko's Strauss tone poems with the Oslo Philharmonic, Sibelius's Symphony No. 2 from Santtu-Matias Rouvali and the Gothenburg Symphony Orchestra, Schumann, Poulenc and Zemlinsky from Hanna-Elisabeth Müller, and a typically eclectic programme ranging from Leonardo Vinci to Led Zeppelin from maverick soprano Simone Kermes.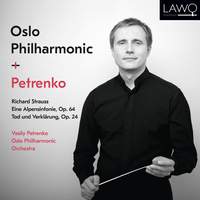 Oslo Philharmonic Orchestra, Vasily Petrenko
This is the third and final release in the Norwegian orchestra's superb series of Strauss tone-poems with their Chief Conductor (who departs at the end of next season to become Music Director of the Royal Philharmonic Orchestra); previous instalments have been praised for their 'patient musicality and sense of coherence' (Gramophone) and 'standards of orchestral virtuosity' (The Sunday Times).
Available Formats: CD, MP3, FLAC, Hi-Res FLAC, Hi-Res+ FLAC
NHK Symphony Orchestra, Paavo Järvi
Järvi recorded the complete Mahler symphonies to considerable acclaim with the Frankfurt Radio Symphony Orchestra during his tenure as their Principal Conductor in the early 2010s, and his live accounts of the Sixth with the NHKSO have been no less well received; their performance of the work at the Royal Festival Hall in 2017 (shortly after he took over as Chief Conductor) was described by The Guardian as 'swashbuckling…fabulously disciplined, crisp and purposeful, and yet also expressive'.
Available Formats: CD, MP3, FLAC, Hi-Res FLAC
Gothenburg Symphony Orchestra, Santtu-Matias Rouvali
The first instalment of the Gothenburg orchestra's Sibelius cycle with their young Finnish Chief Conductor (pairing En Saga and Symphony No. 1) was hailed as 'one terrific disc' by Gramophone and went on to win a Diapason d'Or and Preis der Deutschen Schallplattenkritik; this second volume couples Symphony No. 2 with the incidental music for Adolf Paul's play King Christian II, written three years earlier.
Available Formats: CD, MP3, FLAC, Hi-Res FLAC
Mirijam Contzen (violin), WDR Sinfonieorchester Reinhard Goebel
The first volume of a new series exploring the music of Beethoven's lesser-known contemporaries features two concertos by the dedicatee of his violin concerto, Franz Joseph Clement (1780-1842): Clement's D major concerto was premiered in 1805 at the same concert as the Eroica Symphony, and the D minor concerto (which receives its world premiere recording here) was composed in response to Beethoven's own violin concerto.
Available Formats: CD, MP3, FLAC, Hi-Res FLAC
This is the second instalment of the young British string quartet's Dvořák cycle, which they began last year; the first volume was described as 'meticulous and persuasive' by BBC Music Magazine, whilst Gramophone observed that 'their attention to the smallest detail reaps dividends'.
Available Formats: CD, MP3, FLAC, Hi-Res FLAC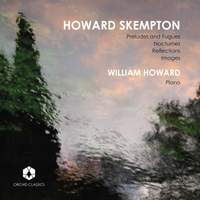 This collection of piano music by the Leamington-based composer (b. 1947) features the Bach-influenced 24 Preludes & Fugues (which William Howard premiered in London exactly a year ago), Reflections (inspired by photographs of nineteenth-century Norfolk), the Impressionistic Images, and jazz-inflected Nocturnes.
Available Formats: CD, MP3, FLAC
Maximilian Schmitt (Evangelist), Krešimir Stražanac (Jesus), Collegium Vocale Gent, Philippe Herreweghe
Herreweghe and CVG mark their fiftieth birthday with their third recording of the St John Passion, a work which they've performed together countless times since their inception in 1970. Soloists include Dorothee Mields, Damien Guillon, Robin Tritschler, and Peter Kooij (a veteran of Herreweghe's first recording of the piece in the late 1980s).
Available Formats: CD, MP3, FLAC, Hi-Res FLAC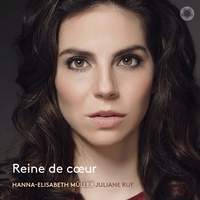 Hanna-Elisabeth Müller (soprano), Juliane Ruf (piano)
For her Pentatone debut, the Mannheim-born soprano (who will reprise her role as Eva opposite Jonas Kaufmann's Walther in the Bavarian State Opera's Meistersinger next summer) presents a programme of French and German song, featuring Schumann's Sechs Gesänge Op. 107 and Gedichte und Requiem, Poulenc's Fiançailles pour rire and La courte paille, and Zemlinsky's Walzergesänge nach toskanischen Liedern.
Available Formats: CD, MP3, FLAC, Hi-Res FLAC
Simone Kermes (soprano), Amici Veneziani
Spanning four centuries, the maverick German soprano's exploration of heaven and hell consists of fourteen songs and arias, each representing one of the Seven Deadly Sins or Seven Christian Virtues; the programme includes arias from Bach's St Matthew Passion, Vivaldi's Farnace, Hasse's Cajo Fabricio and Vinci's Semiramide riconosciuta, as well as Sting's Fields of Gold and Lady Gaga's Poker Face.
Available Formats: CD, MP3, FLAC, Hi-Res FLAC
Recorded between 1964 and 1970, this set has been newly remastered from original analogues for its first complete appearance on CD and includes a new essay by Tully Potter.
Available Formats: 9 CDs, MP3, FLAC