29th January 2020
 Hi-Res Highlights

,

  Hi-Res Highlights - January 2020
This month's highlights include a Grammy-nominated album of Gershwin, Varèse and Stravinsky from the Cincinnati Symphony and Louis Langrée, Schtschedrin's Carmen Suite and Respighi's Pini di Roma from the late Mariss Jansons and the Bavarian Radio Symphony Orchestra, and the first instalment of a promising Ockeghem series from Gramophone Award-winning US vocal ensemble Blue Heron.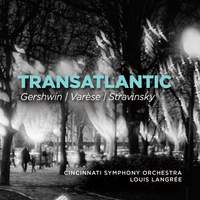 Cincinnati Symphony Orchestra, Louis Langrée
Langrée's third album with the Cincinnati Symphony (of which he became music director in 2013) explores connections between France and the United States, featuring Gershwin's An American in Paris, the rarely performed original 1922 version of Varèse's Amériques, and Stravinsky's Symphony in C (composed partly in France and Switzerland and partly in Massachusetts and Hollywood). The recording was shortlisted for a Grammy for Best Orchestral Performance.
Available Formats: 2 CDs, MP3, FLAC, Hi-Res FLAC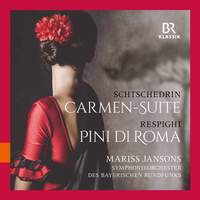 Symphonieorchester des Bayerischen Rundfunks, Mariss Jansons
This live recording of Pini di Roma from May 2019 captures one of the Latvian conductor's final performances; his earlier account of Respighi's Roman Trilogy, with the Oslo Philharmonic in 1997, was described by Gramophone as 'among the very best' thanks to the 'rhythmic vigour and brilliant colour' which he brought to the music. The account of Schtschedrin's thirteen-movement Carmen Suite dates from two years earlier, and was also made live at the orchestra's Munich home.
Available Formats: CD, MP3, FLAC, Hi-Res FLAC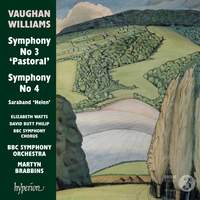 BBC Symphony Orchestra, Martyn Brabbins
An Editor's Choice in this month's edition of Gramophone (in which Jeremy Dibble noted the conductor's 'special affinity for this music'), this is the third instalment of Brabbins's cycle of the Vaughan Williams symphonies, following widely-acclaimed accounts of the London Symphony and Sea Symphony in 2017 and 2018 respectively. Read my full review here.
Available Formats: CD, MP3, FLAC, Hi-Res FLAC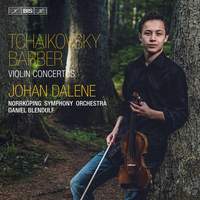 Johan Dalene (violin), Norrköping Symphony Orchestra, Daniel Blendulf
This is the debut recording from 18-year-old Swedish violinist, who won first prize at the Carl Nielsen International Music Competition last March (playing the Tchaikovsky concerto in the final) and was announced as a BBC Radio New Generation Artist six weeks later. The album was Record Review's Record of the Week earlier this month, whilst Gramophone opined that 'there's a 'presence' about Johan Dalene's playing that announces a musician of special sensibilities'.
Available Formats: SACD, MP3, FLAC, Hi-Res FLAC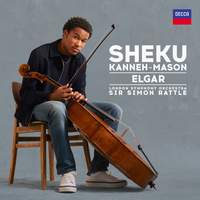 Sheku Kanneh-Mason (cello), London Symphony Orchestra, Sir Simon Rattle
The 20-year-old cellist's performance of the Elgar concerto at last summer's BBC Proms was described as 'poised and massively confident' (The Telegraph), and this account was recorded at Abbey Road just a few weeks earlier; the album also features new arrangements of Elgar's Nimrod and Romance in D minor, Frank Bridge's Spring Song and Fauré's Élégie, plus Julius Klengel's Hymnus for 12 Cellos.
Available Formats: CD, MP3, FLAC, Hi-Res FLAC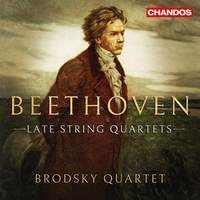 The Brodskys recorded the Op. 18 quartets alongside newly commissioned companion-works in the early 2000s, and now they mark this year's Beethoven anniversary with the last six quartets and the Grosse Fuge; the recording was recently described in The Guardian as 'technically immaculate', with Andrew Clements observing that 'the highlights reach very high indeed'.
Available Formats: 3 CDs, MP3, FLAC, Hi-Res FLAC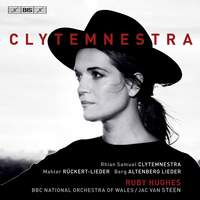 Ruby Hughes (soprano), BBC National Orchestra of Wales, Jac van Steen
The main attraction here is Welsh composer Rhian Samuel's 25-minute monologue for soprano and orchestra, setting her own text based on Aeschylus's Agamemnon, and what Hughes describes as the 'sun-scorched' atmosphere of the piece comes across especially vividly in hi-res (look out for Katherine's interview with her about the work in the coming weeks). The album also includes Berg's Altenberg-Lieder and Mahler's Rückert-Lieder.
Available Formats: SACD, MP3, FLAC, Hi-Res FLAC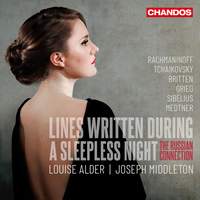 Louise Alder (soprano), Joseph Middleton (piano)
Featuring songs by Rachmaninov, Britten, Grieg, Sibelius, Medtner and Tchaikovsky, the British soprano's debut album on Chandos is receiving widespread critical acclaim, with The Guardian describing her as 'in glorious voice, her soprano fresh and untethered' and The Sunday Times observing that 'her tone always as lovely as her diction is clear'. Read Katherine's full review here.
Available Formats: CD, MP3, FLAC, Hi-Res FLAC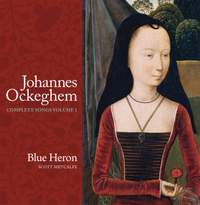 Blue Heron, Scott Metcalfe
The Boston-based vocal ensemble Blue Heron won a Gramophone Award in 2018 for their Music from the Peterhouse Partbooks project (read our interview with director Scott Metcalfe about this here), and this 'gorgeous, sensual and nuanced' first volume of a planned Ockeghem series is already off to a flying start: the album was one of The New York Times's Recordings of 2019.
Available Formats: CD, MP3, FLAC, Hi-Res FLAC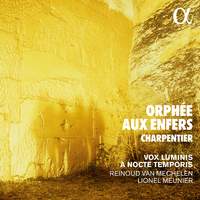 Reinoud Van Mechelen (tenor), Vox Luminis, A Nocte Temporis, Lionel Meunier
Two Belgian early music ensembles join forces for a pair of works depicting Orpheus's journey to the underworld, both dating from the 1680s but radically different in terms of style and conception; high tenor Reinoud Van Mechelen takes centre-stage as the musician-hero in both pieces, and it was a pleasure to speak with him recently about Charpentier's writing for haute-contre and the diverse influences on his musical language during this period.
Available Formats: CD, MP3, FLAC, Hi-Res FLAC