30th October 2018
 Hi-Res Highlights

,

  Hi-Res Highlights - October 2018
This month's hi-res highlights include some barnstorming Berlioz from Bergen, three world premiere recordings of orchestral works by Charles Hubert Parry, a rare opportunity to hear Tchaikovsky's Swan Lake in its original, more symphonic incarnation, and an irresistible collection of songs and dances from eighteenth-century Peru courtesy of Jordi Savall and Hesperion XXI.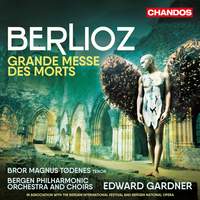 Bror Magnus Tødenes (tenor), Bergen Philharmonic Orchestra and Choirs, Edward Gardner
Few works benefit from hi-res quite as much as Berlioz's colossal Requiem, which runs the gamut from fanfares to wake the dead to moments of hushed intimacy. This studio recording was made in Norway last May; reviewing the live performance which opened the Bergen International Festival a few days later, BachTrack's Aksel Tollåli observed that 'it was the immersive, quiet sections conjured up by Gardner that made the performance special'.
Available Formats: SACD, MP3, FLAC, Hi-Res FLAC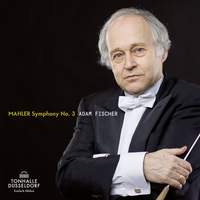 Anna Larsson (contralto), Dusseldorfer Symphoniker, Adam Fischer
Begun in 2016 and now on its fifth instalment, Ádám Fischer's Dusseldorf Mahler series is proving to be every bit as compelling as his brother Iván's Budapest cycle; previous volumes have been praised for their 'textural clarity' (BBC Music Magazine on No. 5), and the 'extraordinary kinship and telepathy' (Gramophone on No. 1) between conductor and orchestra.
Available Formats: 2 CDs, MP3, FLAC, Hi-Res FLAC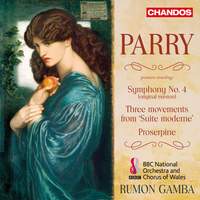 BBC National Orchestra and Chorus of Wales, Rumon Gamba
Issued to mark the centenary of Parry's death (which fell earlier this month), this album features three works which have never been commercially recorded before: the Fourth Symphony of 1889, the Shelley-inspired short ballet Proserpine from 1912, and three movements from the Suite moderne, composed in 1886 and revised six years later.
Available Formats: CD, MP3, FLAC, Hi-Res FLAC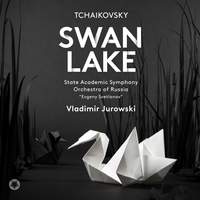 State Academic Symphony Orchestra of Russia 'Evgeny Svetlanov', Vladimir Jurowski
Most commonly heard in the revised version from 1895, Swan Lake is now one of Tchaikovsky's most popular scores, but opportunities to hear it in its original incarnation from 1877 are few and far between - in the immediate aftermath of the premiere, numerous critics decried it as overly ambitious, too symphonic, and even Wagnerian in conception, qualities which Jurowski turns to the good in this new recording.
Available Formats: 2 SACDs, MP3, FLAC, Hi-Res FLAC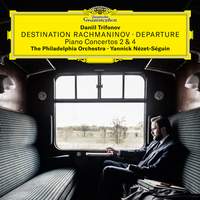 Daniil Trifonov (piano), Philadelphia Orchestra, Yannick Nézet-Séguin
The outward-bound leg of Trifonov's Rachmaninov journey is one of the runaway successes of the month, both in terms of sales and reviews; reviewing it for our newsletter, James noted that 'what comes across is the amount of detail there is, not just in the piano part but also in the orchestral writing' – all the more reason to appreciate it in hi-res!
Available Formats: CD, MP3, FLAC, Hi-Res FLAC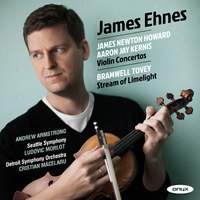 James Ehnes (violin), Andrew Armstrong (piano) Seattle Symphony Orchestra, Detroit Symphony Orchestra, Ludovic Morlot, Cristian Măcelaru
The Canadian violinst premieres three works written for him over the past decade: the conductor Bramwell Tovey's Stream of Limelight for violin and piano, and concertos by Pulitzer Prize winner Aaron Jay Kernis (b.1960) and James Newton Howard, best known for his scores for films including The Hunger Games, Jackie Brown and The Sixth Sense.
Available Formats: CD, MP3, FLAC, Hi-Res FLAC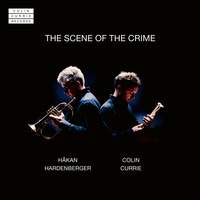 Colin Currie (percussion), Håkan Hardenberger (trumpet)
For his second release on his own label, the percussionist joins forces with his long-term collaborator Håkan Hardenberger for a programme of music by André Jolivet, Joe Dudell, Tobias Broström and Daniel Börtz; the title-work by Brett Dean grew out of the Australian composer's 'five-year fascination' with Shakespeare's Hamlet, which also resulted in a full-scale opera for Glyndebourne (both works were premiered last year).
Available Formats: CD, MP3, FLAC, Hi-Res FLAC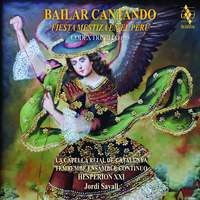 Hesperion XXI, La Capella Reial de Catalunya, Jordi Savall
Savall and his Catalan ensemble explore music from the Codex Trujillo, a manuscript consisting of 1411 watercolours and 20 scores charting life in an eighteenth-century Peruvian diocese, edited by the Baltasar Jaime Martínez Compañón who held the post of choir-master at Lima Cathedral early on in his career before becoming Bishop of Trujillo in 1778. The music fuses Western European influences with local folk traditions.
Available Formats: SACD, MP3, FLAC, Hi-Res FLAC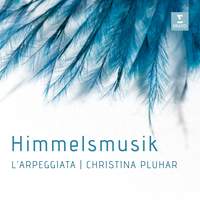 Christina Pluhar (theorbo & direction), L'Arpeggiata
After the joyous irreverence of Handel Goes Wild, Pluhar and Company strike out in a more sombre direction with this programme of German sacred songs and cantatas from the seventeenth century, including works by Johann Christoph Bach, Heinrich Schütz, Johann Theile, Christian Ritter and Franz Tunder.
Available Formats: MP3, FLAC, Hi-Res FLAC
Reissue/Archive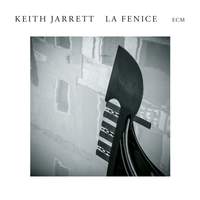 Recorded live at Venice's iconic opera-house in July 2006, this suite of eight improvisations draws on ballads, blues and atonality, and is interspersed with riffs on Stella by Starlight, My Wild Irish Rose, and even a number from Gilbert & Sullivan's The Mikado; it is released to coincide with Jarrett being awarded the Golden Lion for Lifetime Achievement by the Biennale di Venezia's International Festival of Contemporary Music.
Available Formats: 2 CDs, MP3, FLAC, Hi-Res FLAC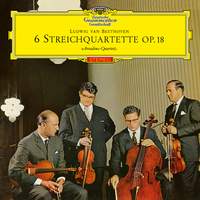 Recorded in 1960, these accounts of the Op. 18 quartets were singled out as the high point of the Amadeus's Beethoven cycle by Gramophone upon their first reissue in 1989; the reviewer also observed that 'in terms of the quality of the recorded sound, the set wears its years relatively lightly', which is all the more pronounced in this remastered version.
Available Formats: MP3, FLAC, Hi-Res FLAC, Hi-Res+ FLAC