29th November 2010
 Recording of the Week

,

  Christmas Releases
With the Ashes cricket series under way, and the first flakes of snow starting to cause the usual chaos to the UK's fragile railway system, I sense it must be about time to tell you about this year's top Christmas releases. There seem to have been fewer new things this year than in previous years, but any loss in quantity is certainly made up for by the quality, with some absolutely fantastic recordings well worth investigation.
Stile Antico
Top of my list is the new disc from award-winning young British vocal ensemble Stile Antico. Working without a conductor, this small group of singers rehearse and perform like chamber musicians, and the results are breathtaking - a beautifully blended, balanced and homogeneous sound while still giving direction and musical shape to the phrases. This new recording groups together Tudor music for Advent and Christmas and is centred around Thomas Tallis's 7 part 'Christmas' Mass Puer natus est. The mass is interspersed with other seasonal Tudor music by Byrd, Sheppard, Taverner and Robert White. There is a short video to watch via the link below, but safe to say this is my absolute 'must-have' disc this Christmas.
For something a bit different I've been really enjoying a 'Christmas in Russia' disc from the Don Cossacks Choir of Russia. Christmas Eve in the Russian Orthodox Church takes place on January 6th and is traditionally celebrated by the liturgy of the Christmas Vigil. It is a service that lasts many hours and includes a lot of music, and the new disc contains chants and music from the Christmas Vigil. The choir have an amazing sound with the depth and resonance of the low basses particularly striking. I really enjoyed it and it is well worth hearing.
Bach choral works performed on modern instruments is pretty rare these days and when you're considering options for a work like the Christmas Oratorio it is very easy not to look beyond the number of excellent period-instrument recordings under the likes of Gardiner, Jacobs, Harnoncourt and co. With that in mind I have to admit it took me a while to get round to listening to Riccardo Chailly's new modern instrument recording with the Leipzig Gewandhausorchester. But I'm really glad I did, as it is not far short of revelatory. He proves beyond any doubt that vivid, stylistically aware performance is not at all the exclusive preserve of period instrument ensembles. In this recording the orchestra are superb and the huge tonal richness which the choir and orchestra reach in the climaxes is incredibly powerful. Meanwhile the soloists, led by Martin Lattke as the Evangelist, are all top quality.
Finally, if you're after something a little more light-hearted and dare I say it 'to have on in the background' while doing such festive things as making mince pies or decorating the Christmas tree, then look no further than the new John Rutter album 'A Song in Season'. No living composer has come to be more closely associated with Christmas than John Rutter and his combination of uplifting melodies, choir-friendly textures and just the right amount of frivolity has attracted a massive audience. This new recording is superbly performed by the Cambridge Singers & the Royal Philharmonic Orchestra, and if you like Rutter (which I know not everyone does) you won't be disappointed.
There are many other new seasonal releases worth a look and you can browse full details of them on our special Christmas page here.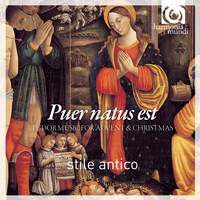 Tudor Music for Advent & Christmas
Stile Antico
Available Formats: SACD, MP3, FLAC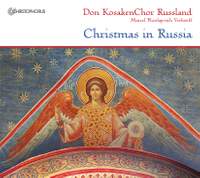 Russian Orthodox Christmas Vespers
Don Cossacks Choir Russia, Marcel Nicolajevich Verhoeff (direction)
Available Formats: MP3, FLAC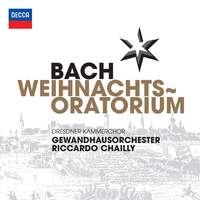 Martin Lattke (Evangelist), Carolyn Sampson (soprano), Wiebke Lehmkuhl (alto), Wolfram Lattke (tenor), Konstantin Wolff (bass), Leipzig Gewandhausorchester & Dresdner Kammerchor, Riccardo Chailly
Available Formats: 2 CDs, MP3, FLAC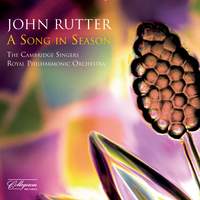 Cambridge Singers & Royal Philharmonic Orchestra, John Rutter
Available Formats: CD, MP3, FLAC