To many people around the world - though particularly in Scotland and Northern Ireland - Burns Night (named for the poet Robert Burns) has become an annual tradition, with the customs of the Burns supper (the address to the haggis, the toasts respectively to the lassies and to the laddies, and so on) developing into a time-honoured format.
The birthday of one of Scotland's finest literary figures offers an opportunity to celebrate the culture of the Scottish nation as a whole; below we've picked out a few works with a particular connection to Scotland, and in a few cases to Burns himself.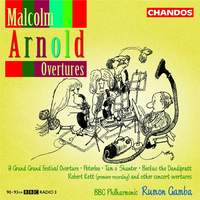 Malcom Arnold's musical response to Burns' Gothic poem is a vivid and lively depiction of the story of Tam, a farmer who, after a night of drinking down the local, encounters a witches' sabbath and has a narrow escape from supernatural peril.
Available Formats: CD, MP3, FLAC, Hi-Res FLAC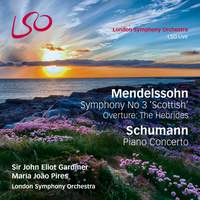 The well-known Hebrides Overture, inspired by a visit to Fingal's Cave on Staffa, preceded a similarly Caledonian-influenced symphony, No. 3 in A minor, whose style owes much to they rhythms of Scottish folk dance (though no specific quotations have been identified). John Eliot Gardiner conducts the London Symphony Orchestra on this new recording.
Available Formats: SACD + Blu-ray Audio, MP3, FLAC, Hi-Res FLAC
Shakespeare's blood-soaked Scottish tragedy provided the inspiration for Verdi's opera - a reasonably faithful adaptation of the text which retains the witches, ghosts, murders and psychological deterioration, while adding an additional layer of drama to the proceedings with some of Verdi's most dramatic music. Simon Keenlyside and Liudmyla Monastyrska are the murderous couple in this 2011 Phyllida Lloyd production from Covent Garden.
Available Format: DVD Video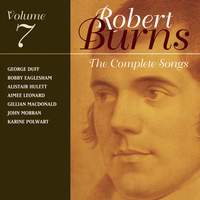 Several years back, Scottish-based label Linn Records embarked on an ambitious project to record every song written or edited by Robert Burns: this volume includes 'The Captain's lady', 'Charlie, he's my darling' and 'Up and waur them a', Jamie'.
Available Format: CD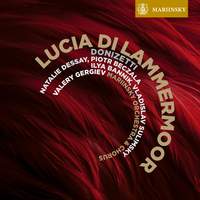 In all honesty, there's little that's particularly Scottish about the score for Donizetti's melodrama after Sir Walter Scott - but it would be churlish to omit this tale of feuding Highland aristocracy. Natalie Dessay's fragile heroine is all the more pathetic against the suitably gutsy, red-in-tooth-and-claw playing of the Mariinsky under Valery Gergiev.
Available Formats: 2 SACDs, MP3, FLAC, Hi-Res FLAC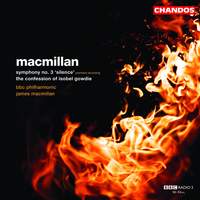 The Confession of Isobel Gowdie is one of MacMillan's largest-scale works, which with the aid of a full symphony orchestra and a large percussion tells a dramatised version of the story of Gowdie, burnt on suspicion of witchcraft in the aftermath of the Scottish Reformation.
Available Formats: CD, MP3, FLAC, Hi-Res FLAC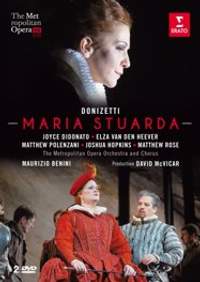 Scotland really did fire the imagination of the great bel canto composers, and though it's about as historically accurate as The Tudors, Donizetti's treatment of the final days of Mary Queen of Scots is a masterpiece of the genre, seen in here a 2013 Met production with a fine sense of local colour by the Scottish director David McVicar. Joyce DiDonato is the doomed queen, with Elza ven der Heever as her rival Elizabeth I; Maurizio Benini conducts.
Available Format: 2 DVD Videos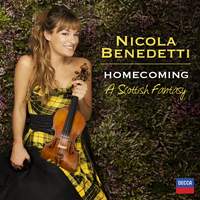 Star violinist Nicola Benedetti returns to her Scottish roots with this album, which sets Max Bruch's beloved Scottish Fantasy alongside collaborations with prominent contemporary Scottish folk musicians.
Available Formats: CD, MP3, FLAC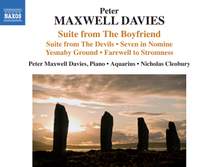 Farewell to Stromness and the less well-known Yesnaby Ground are both reflective interludes from Maxwell Davies' Yellow Cake Revue, written in protest at the prospect of mining uranium in his adopted home, the Orkney Islands.
Available Formats: CD, MP3, FLAC