16th April 2014
Favourites

,

Music for Holy Week
The festival of Easter, and the observances of Holy Week that mark the run-up to it, have inspired a rich and varied range of musical responses from composers down the centuries. The annually-enacted story of Jesus's trial and crucifixion encompasses both the lowest point of the Church's year - the spiritual "darkness" commemmorated in "Tenebrae" services and musical settings of their texts - and the highest, namely the triumphant resurrection on Easter morning. It's not surprising that this crucial time of the liturgical year, and the considerable amount of poetry and literature that it has produced, have drawn from many composers some of their greatest and most profound works - both large, such as Bach's St John and St Matthew Passions, and smaller, such as John Sanders's setting of the "Reproaches".
Below you can browse through what are, in my opinion, some of the finest works written for or inspired by Lent, Holy Week and Easter. It is, of course, a very truncated list representing only a tiny proportion of the huge volume of music out there!
Music for Holy Week and Easter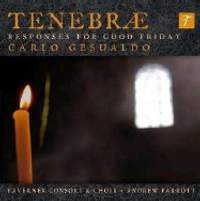 It's hard to think of a composer who can match Carlo Gesualdo for vivid, often unsettling musical expressions of grief. He composed three sets of "Tenebrae" responses in 1611, and this set – for use on Good Friday – draw from him some of the most daring harmonies, handled deftly by Andrew Parrott's Taverner Choir.
Available Format: CD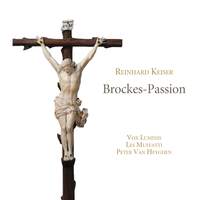 First performed in 1712, Reinhard Keiser's setting of the Passion as told by the German poet Barthold Heinrich Brockes not only had significant influence over subsequent composers but is also a hauntingly beautiful work in its own right. The young Belgian Gramophone Award-winning ensemble Vox Luminis do it superb justice in this radiant performance.
Available Formats: 2 CDs, MP3, FLAC, Hi-Res FLAC
Recorded in London last June, Sir John Eliot Gardiner's Easter Oratorio is a fitting postscript to his mammoth Cantata Pilgrimage with the Monteverdi Choir and English Baroque Soloists; the work was originally conceived as a simple Cantata for Easter Sunday, but Bach later fleshed it out into the 45-minute work we know today.
Available Formats: CD, MP3, FLAC, Hi-Res FLAC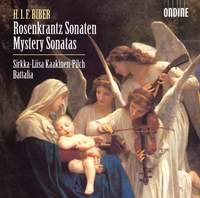 Biber's hypnotic cycle of 16 brief but technically demanding sonatas for violin and continuo were conceived as meditations on the Stations of the Cross: thought to have been composed in the 1670s, they were only discovered in 1905, and receive eloquent performances here from Finnish early music specialist Sirkka-Liisa Kaakinen-Pilch.
Available Formats: 2 CDs, MP3, FLAC, Hi-Res FLAC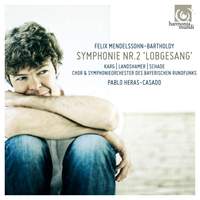 Mendelssohn's "Hymn of Praise" doesn't strictly speaking have a specific connection to Easter; but I couldn't resist giving Pablo Heras-Casado's wonderful recent recording of it with the Bavarian Radio Orchestra and Chorus another plug. A piece so deeply imbued with a spirit of religious thanksgiving, and so full of the imagery of light dispelling darkness, can surely be allowed as an "honorary" Easter work.
Available Formats: MP3, FLAC, Hi-Res FLAC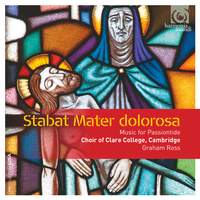 This luminous collection of Passiontide works from Clare College Choir, Cambridge, covers over five centuries of music, ranging from plainchant to contemporary pieces (including two premieres by the choir's young director Graham Ross) and cements Clare's reputation as one of the finest colleagiate ensembles around at the moment.
Available Formats: MP3, FLAC, Hi-Res FLAC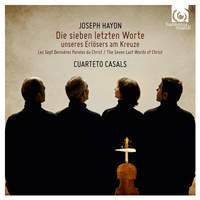 Most Passion narratives rely on the singing of a text in order to convey the plot and meaning of the story, but here's one that is extremely effective without a single word being spoken – Haydn's purely instrumental response to the Seven Last Words of Christ on the Cross, performed here by the Cuarteto Casals in the venue for which it was originally written – the Oratorio de Santa Cueva in Cadiz.
Available Formats: MP3, FLAC, Hi-Res FLAC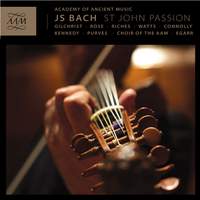 Richard Egarr's new account of the St John Passion boasts a superb line-up of fine British soloists including Sarah Connolly and Christopher Purves and uses the 1724 version of the score, starker and less embellished than the more familiar later versions; the sixteen-strong choral forces crackle with energy in the crowd-scenes in particular.
Available Formats: 2 CDs, MP3, FLAC, Hi-Res FLAC