Sir John Eliot Gardiner
Conductor
The oustanding English conductor, John Eliot Gardiner, first took up the baton at the age of fifteen. As an undergraduate student at Cambridge University, he toured the Middle East conducting the Oxford and Cambridge Singers before founding the Monteverdi Choir in 1964. After graduating, he studied with Thurston Dart in London and with Nadia Boulanger in Paris.
John Eliot Gardiner made his London opera debut with Die Zauberflöte in 1969 at the English National Opera, and he first appeared at Covent Garden in 1973 conducting Gluck's Iphigénie en Tauride. His American debut came in 1979 when he led the Dallas Symphony. Upon the occasion of their 25th anniversary in 1989, Gardiner toured the world with the Monteverdi Choir giving performances of Monteverdi's Vespers of 1610 (recorded for release on film, video and disc by Archiv Produktion.
Browse:
Sir John Eliot Gardiner
Further Reading:
Sir John Eliot Gardiner
20th September 2019
The London Symphony Orchestra and Sir John Eliot Gardiner begin their Schumann cycle with exhilarating, agile performances of the Second and Fourth symphonies.
17th March 2017
Katherine listens to the venerable Bach expert's new account of the inimitable St Matthew Passion, with the English Baroque Soloists and the Monteverdi Choir.
Recent Best Sellers:
Sir John Eliot Gardiner
New Releases:
Sir John Eliot Gardiner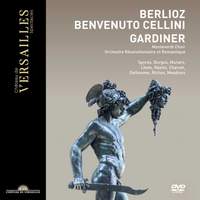 Future Releases:
Sir John Eliot Gardiner