7th January 2022
 New Release Round-up

,

  New Release Round-Up - 7th January 2022
Today's new releases include Telemann from Antoine Tamestit and the Akademie für Alte Musik Berlin, a transatlantic recital from husband-and-wife Tom Poster and Elena Urioste, a tribute to the Czech horn virtuoso Giovanni Punto from Teunis van der Zwart and Alexander Melnikov, and three Brahms sonatas from Michael Collins and Stephen Hough.
It's also a good week for Mendelssohnians, with Symphonies Nos. 1 & 3 from Thomas Dausgaard and the Swedish Chamber Orchestra, the final instalment of Howard Shelley's survey of the complete piano music, and Peter Donohoe beginning a new series of the Songs Without Words on Chandos.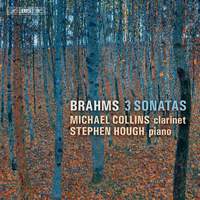 Michael Collins (clarinet), Stephen Hough (piano)
As Collins recounted when we spoke to him back in 2020 about his recording plans, he and Hough are long-standing friends as well as regular collaborators: the pair met when they were both finalists in the BBC Young Musician of the Year Competition back in 1978, and have been performing the two Brahms Clarinet Sonatas together 'for decades'. The third work on the album is Collins's own arrangement of the Violin Sonata No. 2 in A major.
Available Formats: SACD, MP3, FLAC, Hi-Res FLAC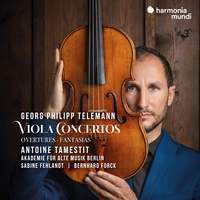 Antoine Tamestit (viola), Akademie für Alte Musik Berlin, Sabine Fehlandt, Bernhard Forck
As well as the popular Viola Concerto in G major, Tamestit's programme includes his own transcriptions of two of the fantasias for solo violin, the Ouverture Burlesque TWV 55:B8, and the Ouverture-Suite 'La Changeante' TWV 55:g2; fellow violist Sabine Fehlandt joins Tamestit for the double concerto TWV 52:G3 and the Canonic Sonata TWV 40:121.
Available Formats: CD, MP3, FLAC, Hi-Res FLAC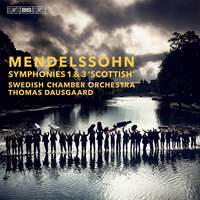 Swedish Chamber Orchestra, Thomas Dausgaard
Having completed fine sets of the Schumann, Schubert and Brahms symphonies together, the Swedish orchestra and their conductor laureate return to Mendelssohn, whose incidental music for A Midsummer Night's Dream they recorded in 2015. Greeting that release, Gramophone mused 'is this disc the overture to a symphony cycle? I hope so' – nothing's confirmed as yet with regard to the remaining symphonies, but stay tuned for news!
Available Formats: SACD, MP3, FLAC, Hi-Res FLAC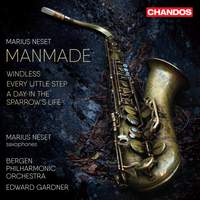 Marius Neset (saxophones), Bergen Philharmonic Orchestra, Edward Gardner
The Norwegian saxophonist and composer Marius Neset (born in Bergen in 1985) is the soloist in three of the four world premiere recordings on this album: the concerto MANMADE from 2019, Windless from 2017, and A Day in the Sparrow's Life, originally conceived for solo saxophone and expanded here for soloist and full orchestra. The remaining work, Every Little Step, was written in 2020/2021 as a reflection on both social distancing and the birth of Neset's daughter during lockdown.
Available Formats: SACD, MP3, FLAC, Hi-Res FLAC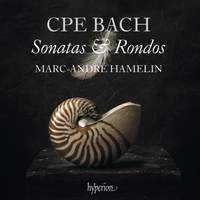 Marc-André Hamelin (piano)
In addition to being our Recording of the Week last Friday, Hamelin's generous, imaginative survey of CPE Bach's pioneering keyboard works has just received a five-star review in the Yorkshire Times, which noted that 'the different moods this engrossing repertoire requires is demonstrated to perfection by Hamelin's technical brilliance'. (Marc and I had a wonderful chat about the project last night, which we'll be sharing very soon!).
Available Formats: 2 CDs, MP3, FLAC, Hi-Res FLAC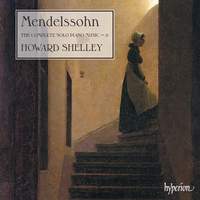 Focusing on late works and posthumous publications, this is the final instalment of Shelley's Mendelssohn series, which The Observer predicted would become 'a series to treasure' when it launched back in 2013; subsequent volumes were praised for the Australian pianist's 'exceptional grace and commitment' (Gramophone on Vol. 2) and 'innate musicianship' (BBC Music Magazine on Vol. 5).
Available Formats: CD, MP3, FLAC, Hi-Res FLAC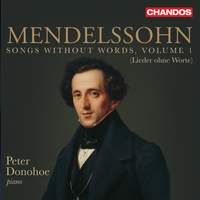 As Shelley crosses the finishing-line, Donohoe embarks on his own Mendelssohn odyssey with this first volume of a projected complete Songs Without Words, prefaced with the Rondo capriccioso in E major and the Three Fantasies or Caprices Op. 16. The British pianist writes: 'when I first became conscious of my desire to be a musician, Mendelssohn meant more to me, personally, than almost any other composer'.
Available Formats: CD, MP3, FLAC, Hi-Res FLAC
Nicolas Namoradze (piano)
Exactly a year on from his superb debut album of York Bowen on Hyperion (praised in BBC Music Magazine for his 'total technical assurance alongside exuberance and an unshowy sense of integrity'), the Georgian pianist and composer intersperses pieces by Robert Schumann with some of his own works. The programme comprises Schumann's Gesänge der Fruhe, Humoreske and Arabeske, plus Namoradze's Arabesque and three Études: 'Major Scales', 'Mostly Triads', and 'Moving Mirrors'.
Available Formats: CD, MP3, FLAC, Hi-Res FLAC, Hi-Res+ FLAC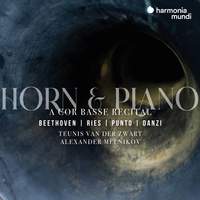 Teunis van der Zwart (horn), Alexander Melnikov (fortepiano)
Van der Zwart and Melnikov pay homage to the virtuoso Czech horn-player Giovanni Punto (born Jan Václav Stich), who was instrumental in developing the hand-stopping technique and was described as 'magnifique' by Mozart after the pair met in Paris. The programme includes one of Punto's sixteen horn concertos, and sonatas by Ries, Danzi and Beethoven; the latter work was composed especially for Punto, who premiered it with Beethoven in Vienna in 1800.
Available Formats: CD, MP3, FLAC, Hi-Res FLAC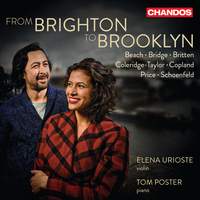 Elena Urioste (violin), Tom Poster (piano)
Following the success of their Jukebox Album last autumn, the husband-and-wife join forces again for a programme of British and American works celebrating their 'mutual fascination with music from each other's home country'; highlights include Florence Price's Elfentanz, Paul Schoenfield's Four Souvenirs, Samuel Coleridge-Taylor's Ballade, Frank Bridge's Heart's Ease, and Amy Beach's Three Compositions Op. 40.
Available Formats: CD, MP3, FLAC, Hi-Res FLAC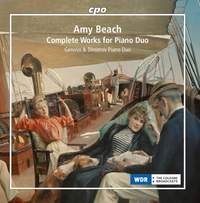 Genova & Dimitrov Piano Duo
A fine pianist herself, Beach composed just over an hour's-worth of music for two pianists: the Variations on Balkan Themes Op. 60 (originally written for solo piano), the Three Pieces for Piano Four Hands, the Suite for Two Pianos Founded Upon Old Irish Melodies Op. 104, and Summer Dreams Op. 47. Genova and Dimitrov's previous projects together include Rachmaninoff's complete works for piano duo, 'strongly recommended' by Fanfare last year.
Available Formats: CD, MP3, FLAC, Hi-Res FLAC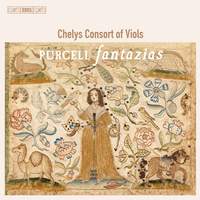 This is the Chelys Consort's fourth recording for BIS, following albums devoted to the music of Michael East, John Dowland (with Dame Emma Kirkby) and Christopher Simpson; reviewing the East last March, Gramophone observed that 'the viols glisten with the timbral purity of early-afternoon winter sunshine', whilst The Guardian described their sound in the Simpson as 'wonderfully supple, propulsive and alive'.
Available Formats: SACD, MP3, FLAC, Hi-Res FLAC, Hi-Res+ FLAC