30th July 2021
 New Release Round-up

,

  New Release Round-Up - 30th July 2021
Today's new releases include a chaconne-themed solo recital from Russian violinist Ilya Gringolts, Busoni from Peter Donohoe, Bruckner's Symphony No. 6 from the BBC Philharmonic and Juanjo Mena, and an anthology of twentieth- and twenty-first-century Welsh song from pianist Andrew Matthews-Owen and singers including Susan Bullock, Elin Manahan Thomas and Rebecca Evans.
The Russian violinist's programme interleaves excerpts from JS Bach's solo partitas with movements from French composer Brice Pauset's 2008 Kontrapartita, which Gringolts describes as 'a kind of through-the-looking-glass Bach partita' in itself; also includes Roberto Gerhard's large-scale, stylistically eclectic twelve-tone Chaconne from 1959 and Heinz Holliger's Drei kleine Szenen, which was written for Isabelle Faust in 2014 and opens with a Ciacconina.
Available Formats: SACD, MP3, FLAC, Hi-Res FLAC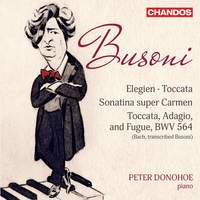 Donohoe's programme features the Toccata in A flat, the Seven Elegien, the Sonatina on Themes from Bizet's Carmen, and the early transcription of Bach's Toccata, Adagio and Fugue BWV564 (the first movement of which he describes as 'one of the most joyous pieces in the history of instrumental music'). Reviewing the recording last weekend, The Sunday Times declared that 'Donohoe, always musically convincing, overcomes all technical challenges with apparent and disarming ease'.
Available Formats: CD, MP3, FLAC, Hi-Res FLAC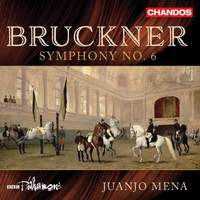 BBC Philharmonic, Juanjo Mena
This studio recording was made in the summer of 2012, shortly after Mena conducted the BBC Philharmonic in this work at the BBC Proms; reviewing the live performance, Classical Source declared that 'Mena worked miracles, with a range of colour, detail and delicacy that had the ear begging for more', whilst BachTrack observed that he 'convey[ed] his very personal take on this colossus of a symphony with clarity'.
Available Formats: CD, MP3, FLAC, Hi-Res FLAC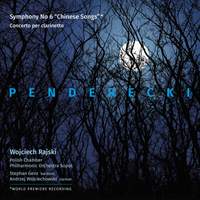 Stephan Genz (baritone), Joanna Kravchenko (erhu), Andrzej Wojciechowski (clarinet), Polish Chamber Philharmonic Orchestra Sopot, Wojciech Rajski
Although its gestation began in the 1990s, Penderecki's Symphony No. 6 was completed well after his Seventh and Eighth Symphonies, and only received its world premiere in 2018; like Mahler's Das Lied von der Erde, it sets German-language versions of poetry from the Tang Dynasty, and the eight songs are linked by interludes for erhu (a two-stringed Chinese traditional instrument). It's coupled with the 1983 Viola Concerto, rearranged here for clarinet, strings, percussion & celeste.
Available Formats: CD, MP3, FLAC, Hi-Res FLAC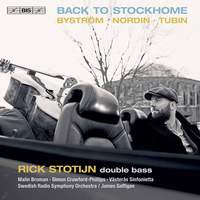 Rick Stotijn (double bass), Swedish Radio Symphony Orchestra, James Gaffigan
The Dutch double-bass player has made Stockholm his second home for the past decade, and this album features music by composers who have also lived and worked in the city; the programme includes Eduard Tubin's 1948 Concerto for Double Bass, Britta Byström's Infinite Rooms (which was written for these performers and won the Stora Christ Johnson-priset last year), and Jesper Nordin's Piano Trio, originally scored for violin, cello and orchestra and adapted by the composer for these performers.
Available Formats: SACD, MP3, FLAC, Hi-Res FLAC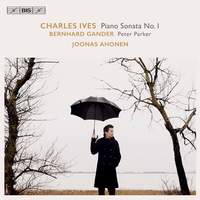 Ahonen's 2017 recording of Ives's Concord Sonata was described as 'assured and sensitive' by Limelight Magazine, whilst MusicWeb International observed that the Finnish pianist 'clearly has an excellent feel for Ives' very distinctive and idiosyncratic musical style'; now he turns his attention to the lesser-known but equally expansive Sonata No. 1, which is followed by Bernhard Gander's Spider-Man-inspired Peter Parker, and Ives's Three-Page Sonata from 1905.
Available Formats: SACD, MP3, FLAC, Hi-Res FLAC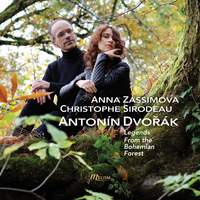 Christophe Sirodeau, Anna Zassimova (piano duo)
The Russian-French piano duo launch a new series of recordings on Melism with the ten Legends (written in 1880 and orchestrated by the composer the following year), and From the Bohemian Forest from several years later, which includes Silent Woods (perhaps now best-known in an arrangement for cello and orchestra).
Available Formats: CD, MP3, FLAC, Hi-Res FLAC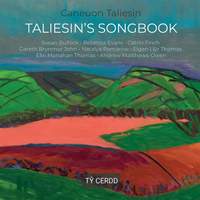 Andrew Matthews-Owen (piano), Rebecca Evans, Susan Bullock, Elin Manahan Thomas, Natalya Romaniw (sopranos), Elgan Llŷr Thomas (tenor), Gareth Brynmor John (baritone), Catrin Finch (harp)
Named after a sixth-century bard whom Matthews-Owen describes as 'a Welsh Orpheus', Taliesin's Songbook features music by composers including Alun Hoddinott, Dilys Elwyn-Edwards, William Mathias, Grace Williams, Morfydd Owen and Huw Watkins; look out for our interview with Matthews-Owen about the rich and varied world of twentieth-century and contemporary Welsh song next week.
Available Formats: CD, MP3, FLAC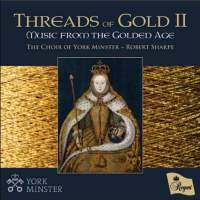 The Choir of York Minster, Robert Sharpe, Benjamin Morris (organ)
Released in 2017, the first volume of Threads of Gold was described by Early Music Review as 'a radiant recording of glorious music, sung by a fine provincial English cathedral choir right at the top of its game' and praised by Choir & Organ for the 'deep affection and intensity' of the performances; this sequel features music by Tomkins, Byrd, Tallis, Gibbons, and Parsons.
Available Format: CD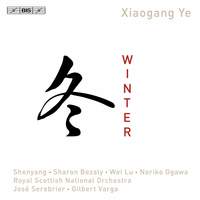 Shenyang (bass-baritone), Sharon Bezaly (flute), Wei Lu (violin), Noriko Ogawa (piano); Royal Scottish National Orchestra & Chorus, Gilbert Varga, José Serebrier
Hot on the heels of the release of the Chinese composer's Song of the Earth on Deutsche Grammophon, BIS release this collection of five orchestral works: The Song of Sorrow and Gratification (sung by its dedicatee Shenyang, who also appears on Song of the Earth), December Chrysanthemum (written in memory of the composer's daughter who died in infancy), Starry Sky (premiered at the opening ceremony for the Beijing Olympics), the student composition The Brilliance of Western Liang, and the 1988 tone-poem Winter.
Available Formats: CD, MP3, FLAC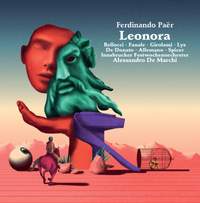 Eleonora Bellocci (Leonora), Paolo Fanale (Florestano), Renato Girolami (Rocco), Marie Lys (Marcellina), Luigi De Donato (Giacchino), Carlo Allemano (Don Pizarro), Kresimir Spicer (Don Fernando), Innsbrucker Festwochenorchester, Alessandro De Marchi
Premiered in Dresden a year before the first version of Beethoven's Leonore, Paer's Italian-language opera features far more florid writing for the principal singers, harking back to the high Neapolitan school; this live performance was given at the Innsbruck Early Music Festival last year as part of the Beethoven 250th anniversary celebrations, with OperaWire describing the cast as 'excellent across the board' and praising the 'rhythmic vitality' of de Marchi's conducting.
Available Formats: 2 CDs, MP3, FLAC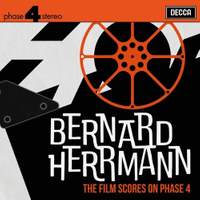 London Philharmonic Orchestra, National Philharmonic Orchestra, Bernard Herrmann
Issued to celebrate the composer's 110th birthday (and remastered at 24bit 96kHz from the original analogue master tapes), this seven-album original-jacket set includes music from Psycho, Vertigo, North by Northwest, Marnie, The Devil and Daniel Webster, Citizen Kane and Jane Eyre; Herrmann also conducts film-music by Bliss, Bax, Benjamin, Shostakovich, Lambert, Walton, Rozsa, and Vaughan Williams.
Available Format: 7 CDs