5th July 2021
 Obituary

,

  Louis Andriessen (1939-2021)
The Dutch composer and pianist Louis Andriessen, who did much to revitalise contemporary music in the Netherlands from the 1960s onwards, has died aged 82.
Andriessen was born into a musical family in Utrecht in 1939; his father Hendrik was a prolific composer and organist who was especially renowned for his contributions to Catholic liturgical music, whilst his uncle Willem composed a small number of works including a piano concerto and two masses alongside his primary career as a pianist and teacher. The young Louis received early tuition from his father and was also inspired by the work of his older brother Jurriaan, a student of Olivier Messiaen who enjoyed considerable success in the United States during Louis's teenage years and attracted the attention of Serge Koussevitsky and George Balanchine.
Andriessen eventually enrolled at the Royal Conservatory of the Hague where he continued to study with Hendrik (who was Director of the institution from 1949 until 1957) and Kees van Baaren, before spending time in Italy working with Luciano Berio. On returning to the Netherlands (which remained his base for most of his career) in the early 1960s, he wrote for several magazines and newspapers alongside his composing work; compositions during this period included the orchestral works Anachronie I, Ittrospezione II and Constructions for a Ballet, Souvenirs d'enfance for piano, and several pieces for the guitarist Jeanette Yanikian, whom Andriessen married in 1996 following a four-decade relationship. He also co-founded the Studio voor Elektro-Instrumentale Muziek (an Amsterdam-based hub dedicated to technical innovation, experimental music, improvisation and multi-media projects) in 1969, and campaigned tirelessly to amplify contemporary music in the Netherlands and in Amsterdam in particular.
Andriessen's major international breakthrough came in 1976 with the premiere of De Staat, which sets text from Plato's The Republic and was described by the composer as 'a contribution to the debate about the relation of music to politics'. Like much of Andriessen's subsequent work, it is scored for large mixed ensemble rather than for a traditional symphony orchestra, and draws on a wide range of influences including jazz, bebop and Indonesian music.
For the next forty-five years Andriessen composed prolifically across many genres and forms, with notable works including De Materie (dating from the mid-1980s), M is for Man, Music, Mozart (one of several collaborations with film-maker Peter Greenaway), the 'grotesque stagework' Theatre of the World (2013-15), and the Dante-inspired opera La Commedia, which won the Grawemeyer Award for Music Composition in 2011. Andriessen's other awards included honorary doctorates from the University of Amsterdam and Birmingham City University, the Matthijs Vermeulen Award in 1977 and 1992, and the 1993 Edison Award.
Andriessen devoted a significant amount of time to teaching throughout his career, following in his father's footsteps and taking up a position at the Hague's Royal Conservatory in the mid-1970s; he remained on the staff there until 2012, as well as lecturing regularly at prestigious institutions in the United States. His many students included Steve Martland, John Pickard, Missy Mazzoli, Michel van der Aa, and Ye Xiaogang.
Andriessen's final work May (a choral piece written in memory of his friend and compatriot Frans Brüggen) was premiered in December 2020, shortly after it was made public that he was suffering from dementia. He died in Weesp on 1st July and is survived by his second wife, the violinist Monica Germino.
Louis Andriessen - a selected discography
Cristina Zavalloni (soprano), London Sinfonietta, Synergy Vocals & Sound Intermedia (sound projection), David Atherton
Available Formats: CD, MP3, FLAC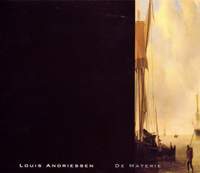 James Doing (tenor), Susan Narucki (soprano), Gertrude Thoma (voice over), Cindy Oswin (voice over)
Schoenberg Ensemble, members of Netherlands Chamber Choir, Asko Ensemble, Reinbert de Le
Available Formats: MP3, FLAC
Susan Bickley (mezzo-soprano), Barbara Hannigan (soprano), Susan Narucki (soprano)
ASKO Ensemble, Schoenberg Ensemble, De Nederlandse Opera, Reinbert de Leeuw
Available Formats: MP3, FLAC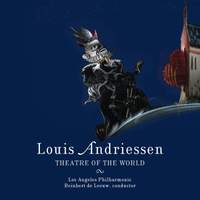 Los Angeles Philharmonic, Reinbert de Leeuw
Available Formats: CD, MP3, FLAC, Hi-Res FLAC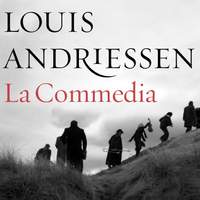 Claron McFadden, Cristina Zavalloni, Jeroen Willems, Marcel Beekman
Dutch National Opera, Jan Maarten Koeman
Available Formats: MP3, FLAC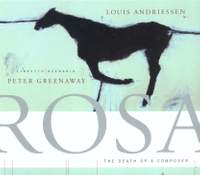 Reinbert De Leeuw, Schönberg Ensemble; ASKO Ensemble, Louis Andriessen
Available Formats: MP3, FLAC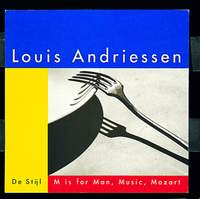 Gertrude Thoma (vocals), Astrid Seriese (vocals)
Schonberg Ensemble, Asko Ensemble, Orkest de Volharding, Reinbert de Leeuw, Jurjen Hempel
Available Formats: MP3, FLAC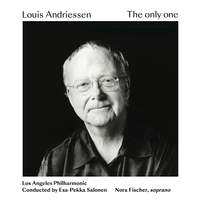 Nora Fischer (soprano), Los Angeles Philharmonic, Esa-Pekka Salonen
Available Formats: CD, MP3, FLAC, Hi-Res FLAC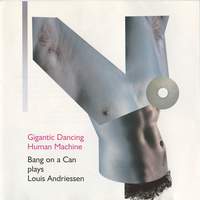 Bang On A Can plays Louis Andriessen
Available Formats: CD, MP3, FLAC