2nd July 2021
 New Release Round-up

,

  New Release Round-Up - 2nd July 2021
Today's new releases include transcriptions of love songs from Angela Hewitt, Beethoven's Hammerklavier and Eroica Variations from Pierre-Laurent Aimard, Satie on stage and screen from Noriko Ogawa, and Schnittke and Pärt from the Estonian Philharmonic Chamber Choir.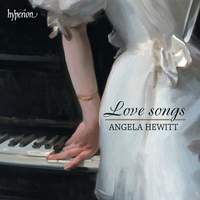 This programme of transcriptions by great pianists (including Hewitt herself) opens with Liszt's arrangement of Schumann's Widmung, and also includes Strauss lieder via Max Reger and Walter Gieseking, Gluck via Wilhelm Kempff, Schubert via Gerald Moore, excerpts from Falla's Siete canciones populares españolas via Ernesto Halffter, Fauré and Gershwin via Percy Grainger, and Grainger via Siloti.
Available Formats: CD, MP3, FLAC, Hi-Res FLAC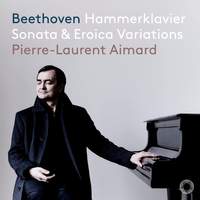 Pierre-Laurent Aimard (piano)
Aimard views Beethoven's Hammerklavier Sonata as 'one of the most frightening tests of a performer's life…as irresistible as it is insurmountable', but rose to the challenge admirably at Queen Elizabeth Hall last March, with what The Guardian described as 'a performance of unflinching, sometimes startling clarity'. It's paired here with the Eroica Variations from 1802, the theme of which anticipates the finale of the Symphony No. 3.
Available Formats: CD, MP3, FLAC, Hi-Res FLAC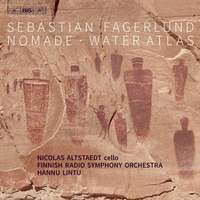 Nicolas Altstaedt (cello), Finnish Radio Symphony Orchestra, Hannu Lintu
Commissioned by the Finnish Radio Symphony Orchestra and the Hamburg NDR Elbphilharmonie, the six-movement cello concerto Nomade was written for Altstaedt in 2018 and premiered the following year, with Lintu conducting; Water Atlas dates from a year earlier and forms a trilogy with Stonework and Drifts, released by these forces on BIS in 2018 and described by Gramophone as 'often highly calorific and thrilling music'.
Available Formats: SACD, MP3, FLAC, Hi-Res FLAC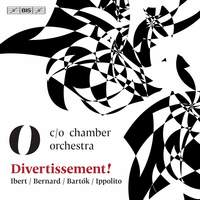 The conductorless chamber orchestra make their recording debut with a programme comprising Ibert's seven-movement Divertissement, his compatriot Émile Bernard's work of the same name (written in 1888 and scored for double wind quintet), Bartok's Divertimento for Strings from 1939, and a new work commissioned especially for this project by American composer Michael Ippolito (b.1985), which reunites the string and wind sections.
Available Formats: SACD, MP3, FLAC, Hi-Res FLAC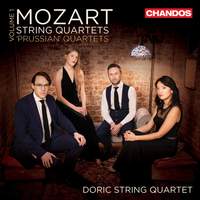 This first Mozart recording from the Doric features the three quartets which the composer wrote towards the end of his life for King Friedrich Wilhelm II of Prussia, a generous patron of the arts and an accomplished gamba-player and cellist; the part-writing caters to the King's own prowess on his instrument, with much of the melodic interest lying in the cello parts. The quartet perform on modern instruments using a set of classical bows by Luis Emilio Rodriguez Carrington.
Available Formats: 2 CDs, MP3, FLAC, Hi-Res FLAC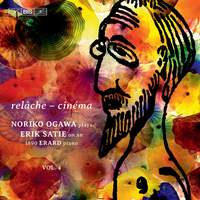 This fourth instalment of Ogawa's Satie series (using an 1890 Erard piano) focuses on music for stage and screen, including the 1899 pantomime Jack in the Box, excerpts from the incidental music for Le piège de Méduse (1913), and the 1924 ballets Mercure and Relâche (all performed here in the composer's own versions for piano). Previous volumes have been described as 'utterly delightful' (BBC Music Magazine) and 'unfailingly elegant' (The Sunday Times).
Available Formats: SACD, MP3, FLAC, Hi-Res FLAC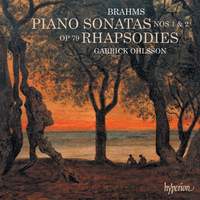 Following acclaimed recordings of the complete variations and late piano works (the former prompting BBC Music Magazine to describe him as 'a born Brahmsian' and Gramophone to praise his ability to 'elevate and illuminate the music with a lightness of touch and heart that eludes many'), the American pianist turns his attention to the two early sonatas and the Rhapsodies from 1879.
Available Formats: CD, MP3, FLAC, Hi-Res FLAC, Hi-Res+ FLAC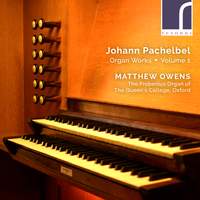 Recorded on the 1965 Frobenius Organ of The Queen's College Chapel in Oxford, this first volume in a projected series of Pachelbel's organ works includes the Chorale Partitas Ach, was soll ich Sünder machen and Was Gott tut, das ist, and a sequence of eleven Magnificat-Fugues. Owens, who is currently Organist and Master of the Choristers of Wells Cathedral, won praise from The Scotsman for his 'dynamically articulated performances and sensibility of phrasing' on the first of two discs of Pachelbel which he recorded for Delphian.
Available Formats: CD, MP3, FLAC, Hi-Res FLAC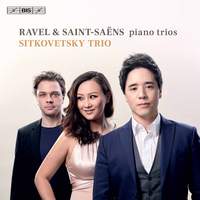 With much-praised recordings of Beethoven, Mendelssohn, Dvořák, Smetana and Suk under their collective belt, the Sitkovetskys make their first recorded foray into French repertoire with Saint-Saëns's Piano Trio No. 2 from 1892 and Ravel's sole work in the genre, completed at high speed in the wake of the outbreak of World War One and dedicated to his former teacher André Gedalge.
Available Formats: SACD, MP3, FLAC, Hi-Res FLAC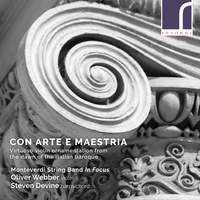 Oliver Webber (violin), Steven Devine (harpsichord)
Subtitled 'Virtuoso violin ornamentation from the dawn of the Italian Baroque', this programme sees Monteverdi String Band members Webber and Devine supplying 'art and mastery' in equal measure with their newly-ornamented versions of works by composers including Palestrina, Victoria, Andrea and Giovanni Gabrieli, Thomas Crecquillon, Dario Castello, Biagio Marini, and Cipriano de Rore.
Available Formats: CD, MP3, FLAC, Hi-Res FLAC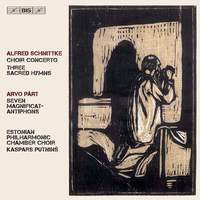 Estonian Philharmonic Chamber Choir, Kaspars Putnins
The mainstay of this programme of works by two composers who adopted the Orthodox faith in the 1970s is Schnittke's mighty four-movement Choir Concerto from 1984/5, setting texts by the medieval Armenian poet and monk Gregory of Narek; the album also includes his Three Sacred Hymns and Pärt's Seven Magnificat-Antiphons, composed a couple of years after the Choir Concerto. The choir's previous recording of music by Schnittke and Pärt won a Gramophone Award in 2018.
Available Formats: SACD, MP3, FLAC, Hi-Res FLAC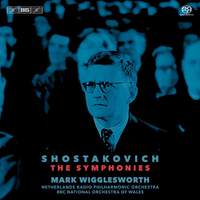 Netherlands Radio Philharmonic Orchestra, BBC National Orchestra of Wales, Mark Wigglesworth
Originally released between 1996 and 2010, Wigglesworth's Shostakovich recordings with the Welsh and Dutch orchestras have been widely acclaimed, with The Guardian hailing the cycle as 'one of the finest of recent times', BBC Music Magazine describing him as 'the finest Shostakovich interpreter of his generation', and Gramophone praising the set's combination of 'high seriousness, fine detailing and a certain fierceness of articulation'.
Available Formats: 10 SACDs, MP3, FLAC, Hi-Res FLAC