23rd June 2021
 Box Set Selections

,

  Boxed Set Selections - July 2021
This month's heavyweights include eightieth-birthday tributes to Martha Argerich and Jaime Laredo, an orchestral anthology marking the 150th anniversary of Zemlinsky's birth, the Juilliard Quartet's collected early recordings on Columbia, and two collections celebrating the legacy of Rafael Kubelík (which Rob Cowan discussed with Paul on the latest episode of the Presto Podcast).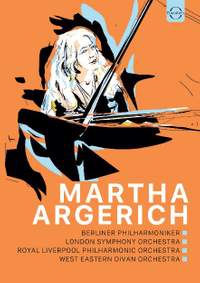 Released to mark the great Argentinian pianist's eightieth birthday earlier this month, this 6-DVD set includes Argerich's daughter Stéphanie's documentary Bloody Daughter, Scriabin's Prometheus with Claudio Abbado and the Berliner Philharmoniker, a programme of piano duets with her childhood friend Daniel Barenboim from the Teatro Colón, and a 2020 recital with violinist Guy Braunstein.
Available Format: 6 DVD Videos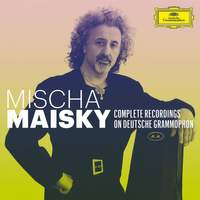 Incorporating the recordings which the Russian cellist made for Philips as well as those for the Yellow Label, this 44-CD collection includes two sets of the Bach Cello Suites (from 1985 and 1999), Grammy-nominated Duo albums with Martha Argerich, Tchaikovsky and Rachmaninov piano trios with Vadim Repin and Lang Lang, Bloch's Schelomo and Dvořák's Cello Concerto with Leonard Bernstein and the Israel Philharmonic, and numerous transcriptions written for or by Maisky.
Available Format: 44 CDs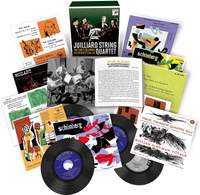 This 16-CD set brings together the recordings which the American quartet made between 1949 and 1956 (many of which are new to CD), with repertoire including the complete Bartók and Schoenberg quartets, founder-member William Schuman's String Quartet No. 4, Milhaud's Cantate de l'enfant et de la mere and La Muse ménagère, and works by Barber, Copland, Webern, Ravel, Irving Fine, and Alexei Haieff.
Available Format: 16 CDs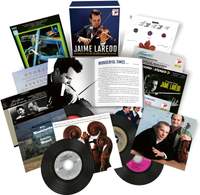 To celebrate the violinist's eightieth birthday, Sony present this 23-CD boxed set spanning four decades of his career, from the early albums made shortly after his win at the Concours Reine Elisabeth in 1959 to the recordings of Mozart, Brahms and Fauré piano quartets with Yo-Yo Ma and Emanuel Ax from the 1990s. Other highlights include recordings from the Marlboro Festival with Rudolf Serkin and his acclaimed Bach Sonatas with Glenn Gould from the mid-1970s.
Available Format: 23 CDs
The recordings on this 91-disc anthology were made between 1973 and 2007, with highlights including the complete Beethoven, Schubert, Schumann, Tchaikovsky and Scriabin symphonies, Respighi's Roman Trilogy, choral works by Cherubini, and a generous selection of music by the Strauss family. The set also includes Jon Tolansky's 2020 audio documentary Muti and the Philharmonia: A legendary era.
Available Format: 91 CDs
Released to mark the 150th anniversary of Zemlinsky's birth, this collection includes the Lyric Symphony (with Matthias Goerne and Christine Schafer as soloists), the Six Songs on Poems by Maeterlinck (with Petra Lang), the 7 Symphonische Gesänge, Frühlingsbegräbnis, the Sinfonietta, the First Symphony, and the three ballet-pieces Triumph der Zeit. Conductors include Christoph Eschenbach, Gerd Albrecht, Susanna Mälkki, and Antony Beaumont.
Available Formats: 6 CDs, MP3, FLAC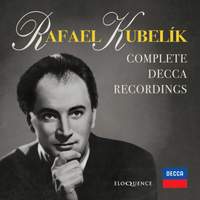 Wiener Philharmoniker, Rafael Kubelík
The recordings on this collection span a quarter of a century, from a 1954 account of the Dvořák Cello Concerto with Pierre Fournier to a 1979 recording of Weber's Der Freischütz (featuring a young Hildegard Behrens as Agathe and René Kollo as Max). Repertoire also includes Nicolai's Die lustigen Weiber von Windsor, Smetana's Má Vlast, Janáćek's Sinfonietta and Dvořák's Slavonic Dances with the Wiener Philharmoniker, and the latter composer's Serenade for Strings with the Israel Philharmonic (recorded in a cinema just outside Tel Aviv).
Available Format: 12 CDs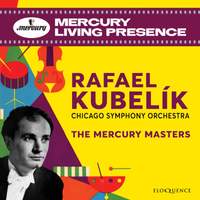 Chicago Symphony Orchestra, Rafael Kubelík
Remastered from the best original tape sources by Thomas Fine (who contributes detailed technical notes), this set brings together Kubelík's complete recordings with the Chicago Symphony Orchestra, including previously-unreleased takes of music by Mozart, Bloch and Smetana; other highlights include Hindemith's Symphonic Metamorphosis, Schoenberg's Five Orchestral Pieces, Mussorgsky's Pictures at an Exhibition, and Bartók's Music for Strings, Percussion and Celesta.
Listen to discussion of these two boxes on the Presto Podcast here.
Available Format: 10 CDs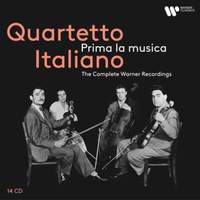 Newly remastered and featuring a number of items which appear on CD for the first time, this collection of the quartet's complete Warner recordings includes a wide selection of Italian music from Vinci, Gabrieli and Galuppi to Malipiero, as well as core Austro-German repertoire and works by Debussy, Ravel, Milhaud, Prokofiev and Stravinsky. Also included is the group's very first recording, made under the name of 'Nuovo Quartetto Italiano' in 1946.
Available Format: 14 CDs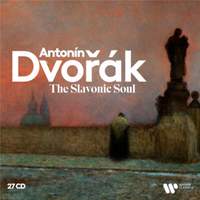 Stand-out recordings on this 27-CD collection include the complete symphonies from Libor Pešek, the Cello Concerto from Mstislav Rostropovich and Carlo Maria Giulini, Silent Woods from Jacqueline du Pré and Daniel Barenboim, the Slavonic Dances from Václav Neumann and the Czech Philharmonic, the tone-poems from Nikolaus Harnoncourt and the Royal Concertgebouw Orchestra, and the Piano Quintet from the Nash Ensemble.
Available Format: 27 CDs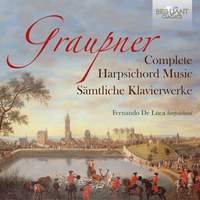 Fernando de Luca (harpsichord)
A friend of Telemann and contemporary of Bach (who was appointed as Thomaskantor in Leipzig only after Graupner declined the position following an offer he couldn't refuse from his existing employer), Graupner was a hugely prolific composer whose output included a large number of partitas for harpsichord - which like the rest of his compositions fell into obscurity in the wake of a posthumous legal battle over his estate. This set also includes the 'Monthly Keyboard Fruits', a musical diary from 1722.
Available Format: 14 CDs