25th May 2021
 Presto Music Podcast

,

  Episode 18: A Tale of Three Conductors with Rob Cowan
It's always a pleasure to catchup with friend-of-the-show Rob Cowan, especially when he comes armed with chunky historic boxsets from the golden age of conducting. This time we were listening to recently released collections of recordings by Artur Rodzinski in New York, Rafael Kubelik in Chicago, and Eugene Ormandy in Philadelphia. As ever it was a delight to share in Rob's vast knowledge of recordings and pick out highlights from the sets.
You can listen to the podcast right here on this page, or click on the links in the player (via the symbol of the box with the arrow coming out of the top) to find it in Apple, Spotify, Stitcher and other popular podcast apps, where you will be able to subscribe and receive notifications when new episodes become available in the future.
If you are enjoying the Presto Music Podcast please like and subscribe to it on your preferred platform, and maybe even give us a short review. And we would love to hear your feedback and suggestions for future topics, and also guests who you would like us to talk to. Please email us at info@prestomusic.com
As mentioned in the show, be sure to check out the Trust Your Ears podcast, hosted by the Gramophone's Charlotte Gardner, which offers an in depth history of the Mercury Living Presence story here
The four boxsets discussed in the show were...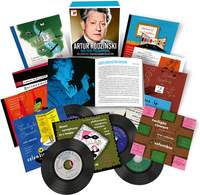 New York Philharmonic, Artur Rodzinski
Available Format: 16 CDs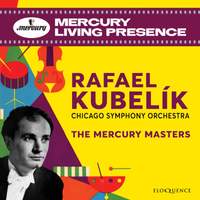 Rafael Kubelik: Chicago Symphony Orchestra
Available Format: 10 CDs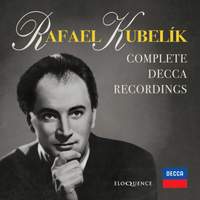 Wiener Philharmoniker, Rafael Kubelik
Placeholder description
Available Format: 12 CDs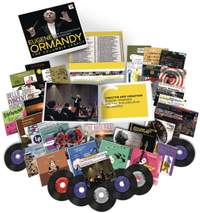 Available Format: 120 CDs