5th March 2021
 New Release Round-up

,

  New Release Round-Up - 5th March 2021
Today's new releases include Elgar's Violin Concerto and Sonata from Renaud Capuçon with Sir Simon Rattle and Stephen Hough, French piano duets from Paul Lewis and Steven Osborne, Chausson, Prokofiev and Rautavaara from Hilary Hahn, and the world premiere recording of Chaya Czernowin's opera Heart Chamber, starring Patrizia Ciofi and Dietrich Henschel and directed by Claus Guth.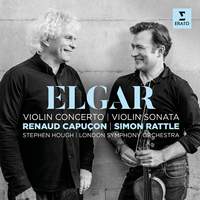 Renaud Capuçon (violin), Stephen Hough (piano), London Symphony Orchestra, Sir Simon Rattle
The London Symphony Orchestra gave the premiere of Elgar's Violin Concerto with Fritz Kreisler (and the composer conducting) in November 1910; 111 years on, they're joined by Renaud Capuçon on his first recording with their current Music Director Sir Simon Rattle. It's followed by the 1919 Violin Sonata, which the French violinist describes as 'a work of nobility and tenderness'.
Available Formats: CD, MP3, FLAC, Hi-Res FLAC, Hi-Res+ FLAC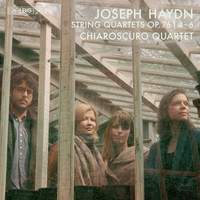 This fourth instalment in the Chiaroscuro's acclaimed Haydn series was Record Review's Record of the Week early last month, whilst The Irish Times recently declared that 'they manage to generate musical and technical outcomes that in most other hands simply are impossible'; their accounts of the first three Op. 76 quartets last year were praised in Gramophone for 'the understated poise and intelligence of the playing' and in The Strad for their 'bracing instinct for emotional narrative'.
Available Formats: SACD, MP3, FLAC, Hi-Res FLAC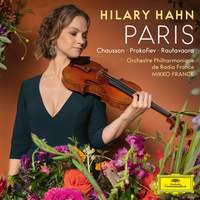 Hilary Hahn (violin), Orchestre Philharmonique de Radio France, Mikko Franck
Hahn's celebration of the French capital features Chausson's Poème and Prokofiev's Violin Concerto No. 1 (premiered in Paris in 1923) as well as the world premiere recording of Rautavaara's final work, Deux Sérénades for violin and orchestra; written especially for Hahn and Mikko Franck, the piece was discovered in manuscript after the composer's death in 2016, and the orchestration subsequently completed by Kalevi Aho.
Available Formats: CD, MP3, FLAC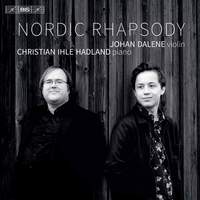 Johan Dalene (violin), Christian Ihle Hadland (piano)
Rautavaara also features on the young Swedish violinist's second recording for BIS, in the form of the Notturno e Danza from 1993; Dalene's programme also includes Sinding's Suite 'im alten Stil', Stenhammar's Two Sentimental Romances, Grieg's Violin Sonata No. 1, Nielsen's Romance in D, and the Souvenir, Tanz-idylle and Berceuse from Sibelius's Six Pieces op. 79.
Available Formats: SACD, MP3, FLAC, Hi-Res FLAC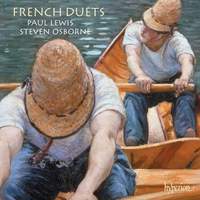 Steven Osborne (piano), Paul Lewis (piano)
A decade on from their superb recording of Schubert's piano music for four hands (described by Gramophone as a 'marriage of true minds'), Lewis and Osborne team up once more for Fauré's Dolly Suite, Debussy's Six épigraphes antiques and Petite Suite, Stravinsky's Three Easy Pieces for Piano Duet, and Ravel's Ma Mère l'Oye.
Available Formats: CD, MP3, FLAC, Hi-Res FLAC, Hi-Res+ FLAC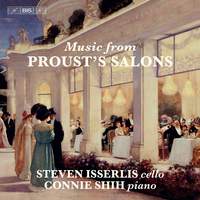 Steven Isserlis (cello), Connie Shih (piano)
Saint-Saëns's Cello Sonata No. 1 is the centrepiece of this recital of music by composers associated with the French novelist; the programme also includes Hahn's Variations chantantes sur un air ancient, Fauré's Élégie and Romance, the 'Lamento' from Duparc's Cello Sonata, and the cello transcription of Franck's Violin Sonata, plus Isserlis's Récitatif et chant after Augusta Holmès's La vision de la reine.
Available Formats: SACD, MP3, FLAC, Hi-Res FLAC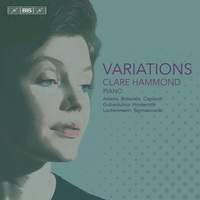 Hammond's programme of twentieth and twenty-first-century variations for piano includes Szymanowski's Variations on a Polish Theme, Lachenmann's Five Variations on a Theme by Franz Schubert, Birtwistle's Variations from the Golden Mountain, John Adams's I Still Play, Gubaidulina's Chaconne, and works by Hindemith and Copland.
Read David's interview with her about the project here.
Available Formats: SACD, MP3, FLAC, Hi-Res FLAC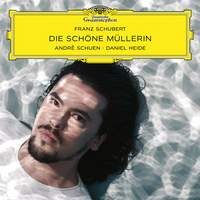 Andrè Schuen (baritone), Daniel Heide (piano)
The Tyrolean baritone makes his debut on Deutsche Grammophon with one of Schubert's three great song-cycles, with Winterreise and Schwanengesang to follow in due course. Schuen's career highlights to date include roles in all three Da Ponte operas under the late Nikolaus Harnoncourt, Eugene Onegin at the Wiener Staatsoper, and the title-role in the world premiere of Anno Schreier's Hamlet in 2016.
Available Formats: CD, MP3, FLAC, Hi-Res FLAC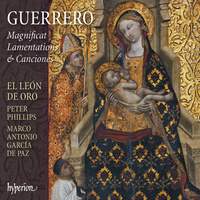 El León de Oro, Peter Phillips, Marco Antonio García de Paz
The Spanish vocal ensemble made an impressive debut on Hyperion two years ago, with Gramophone praising their 'absolutely captivating clarity' in a mixed programme of Renaissance motets and lamentations; for their second album they focus on the music of their compatriot Francisco Guerrero, including the Lamentations, Ave Virgo sanctissima, the Magnificat quarti toni, Antes que comáis a Dios, and Los reyes siguen la Estrella.
Available Formats: CD, MP3, FLAC, Hi-Res FLAC, Hi-Res+ FLAC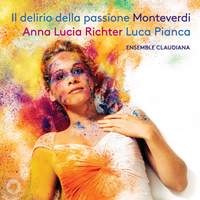 Anna Lucia Richter, Luca Pianca, Ensemble Claudiana
This all-Monteverdi album is the German singer's final recording as a soprano (she'll be shifting down to mezzo territory from now on); the programme includes the Lamento d'Arianna, Confitebor tibi Domine, Si dolce e'l tormento, 'Dal mio Parnasso amato' from L'Orfeo, and 'Pur ti miro' from L'Incoronazione di Poppea, with countertenor/violinist Dmitry Sinkovsky joining as Nerone.
Available Formats: CD, MP3, FLAC, Hi-Res FLAC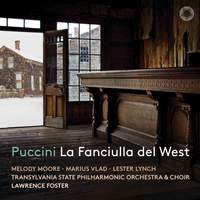 Melody Moore (Minnie), Lester Lynch (Jack Rance), Marius Vlad (Dick Johnson); Transylvania State Philharmonic Orchestra & Choir of Cluj-Napoca, Lawrence Foster
After appearing opposite one another on recordings of Cavalleria rusticana, Otello and Il Tabarro, Moore and Lynch square up again as the gun-toting 'Girl of the Golden West' and the predatory sheriff Jack Rance; Romanian tenor Marius Vlad makes his Pentatone debut as the fugitive Ramirez aka Dick Johnson.
Available Formats: 2 SACDs, MP3, FLAC, Hi-Res FLAC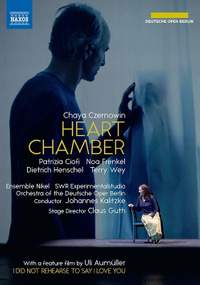 Patrizia Ciofi (soprano), Noa Frenkel (contralto), Dietrich Henschel (baritone), Terry Wey (countertenor); Ensemble Nikel, SWR Experimentalstudio, Deutsche Oper Berlin, Johannes Kalitzke, Claus Guth
Commissioned by the Deutsche Oper Berlin (where it was premiered in 2019) and subtitled 'an enquiry about love', Czernowin's opera features just two characters: an unnamed man and woman (soprano and baritone), whose inner monologues are voiced by a countertenor and contralto. Reviewing the premiere, BachTrack observed that 'Czernowin has conceived a novel operatic formula which on the whole is strikingly effective', whilst the Financial Times declared it 'an overwhelming sonic experience'.
Available Format: DVD Video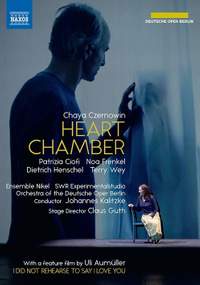 Patrizia Ciofi (soprano), Noa Frenkel (contralto), Dietrich Henschel (baritone), Terry Wey (countertenor); Ensemble Nikel, SWR Experimentalstudio, Deutsche Oper Berlin, Johannes Kalitzke
Picture format: HD16:9
Sound format: PCM Stereo / DTS-HD MA 5.1 / Dolby TrueHD (Atmos)
Available Format: Blu-ray