5th February 2021
 New Release Round-up

,

  New Release Round-Up - 5th February 2021
Today's new releases include Weinberg's Violin Concerto from Gidon Kremer, Gewandhausorchester Leipzig and Daniele Gatti, an homage to Schnittke from Daniel Hope, a Janáček recital from Lars Vogt, and a second helping of Gesualdo madrigals from Les Arts Florissants.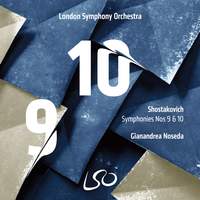 London Symphony Orchestra, Gianandrea Noseda
This is the fourth instalment of Noseda's live Shostakovich series from the Barbican, following well-received accounts of Symphonies Nos. 1, 4, 5 and 8; the performances were recorded in June 2018 (No. 10) and January/February 2020 (No. 9), with BachTrack praising the Italian conductor's 'ungainly but wholly expressive energy' in the latter concert.
Available Formats: SACD, MP3, FLAC, Hi-Res FLAC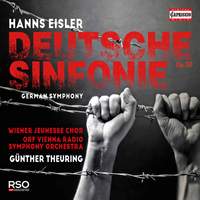 ORF Vienna Radio Symphony Orchestra, Wiener Jeunesse Chor, Günther Theuring
Though Eisler composed the bulk of his Deutsche Sinfonie between 1935 and 1947, the work was only completed in 1957 and premiered in its entirety two years later (a planned 1937 performance of the first two movements, then titled An Anti-Hitler Symphony, was vetoed by the Nazis). More akin to a cantata than a symphony, the eleven-movement work sets texts by Eisler's friend Bertolt Brecht and Ignazio Silone.
Available Formats: CD, MP3, FLAC, Hi-Res FLAC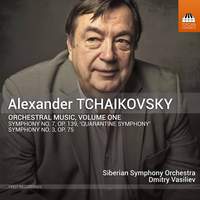 Siberian Symphony Orchestra, Dmitry Vasiliev
The nephew of Boris (but no relation to Pyotr Ilyich), Alexander Tchaikovsky was born in Moscow in 1946 and is regarded as one of Russia's finest contemporary composers, although his music is only infrequently performed in the West. This first album in a projected series features the enormous, waltz-infused Symphony No. 3 (composed between 1995 and 2002), and his recently completed Symphony No. 7 - subtitled 'Quarantine Symphony', it was written in lockdown and is scored for a socially distanced orchestra of strings, percussion and piano.
Available Formats: CD, MP3, FLAC, Hi-Res FLAC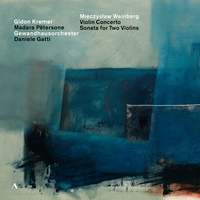 Gidon Kremer (violin), Madara Pētersone (violin), Gewandhausorchester Leipzig, Daniele Gatti
Following his contribution to the multi-award-winning recording of Weinberg's Symphonies Nos. 2 & 21 with Kremerata Baltica, the City of Birmingham Symphony Orchestra and Mirga Gražinytė-Tyla in 2019, Kremer here presents two works dating from 1959: the Violin Concerto (written for Leonid Kogan), and the Sonata for Two Violins (for which he is joined by Kremerata Baltica's concert-master).
Available Formats: CD, MP3, FLAC, Hi-Res FLAC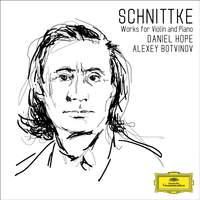 Daniel Hope (violin), Alexey Botvinov (piano)
Hope recalls falling in love with the music of Alfred Schnittke at the age of fifteen via the Violin Sonata No. 1, which sits at the heart of a programme which also includes Suite in the Old Style, Polka (inspired by a short story by Gogol), Tango (written for the 1981 film Agony), Gratulationsrondo, Stille Nacht, and the unaccompanied Madrigal in memoriam Oleg Kagan.
Available Formats: CD, MP3, FLAC, Hi-Res FLAC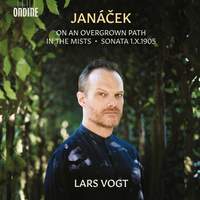 In a change of gear from his recent superb recordings of the Brahms concertos (directed from the keyboard), the German pianist presents three of Janáček's major works for solo piano: On An Overgrown Path, Piano Sonata & In the Mists. It's music that's been in Vogt's fingers for some years: reviewing a live performance of the latter piece in 2010, Classical Source pronounced that 'Vogt really 'gets' the idioms of Janáček's fragments of expression'.
Available Formats: CD, MP3, FLAC, Hi-Res FLAC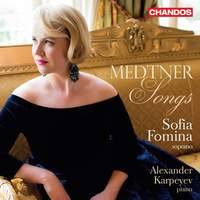 Sofia Fomina (soprano), Alexander Karpeyev (piano)
The Russian soprano opens her recital with the Six Poems after Pushkin, followed by the Five Poems by Tyutchev and Fet; both cycles were composed in the aftermath of the Revolution, whilst Medtner was still living in Russia. The Four Poems Op. 45 and Seven Lieder Op. 46 (setting poems by Goethe, Eichendorff, and Chamisso in the original German) were written in France during the early 1920s.
Available Formats: CD, MP3, FLAC, Hi-Res FLAC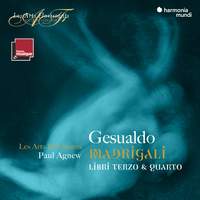 Les Arts Florissants, Paul Agnew
Following their Gramophone Award-winning recording of the first and second books of madrigals (praised for 'the sheer inquisitive delight that these singers bring to Gesualdo's extraordinary world'), Les Arts Florissants and their Associate Musical Director turn their attention to the composer's Ferrara period, characterised by its striking use of chromaticism and dissonance.
Explore our new special offer on Les Arts Florissants titles here.
Available Formats: 2 CDs, MP3, FLAC, Hi-Res FLAC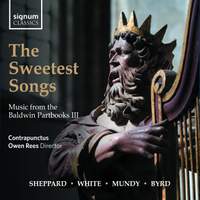 This third and final instalment of Contrapunctus's Baldwin Partbooks series features music by William Byrd, Robert White, John Sheppard, Robert Parsons, John and William Mundy, and William Daman; both previous volumes received five stars in BBC Music Magazine, who described director Owen Rees's interpretations as 'revelatory and even visionary'.
Available Formats: CD, MP3, FLAC, Hi-Res FLAC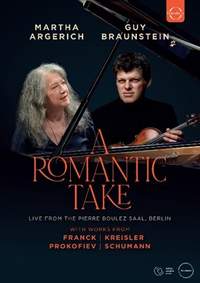 Guy Braunstein (violin), Martha Argerich (piano)
Recorded at the Pierre Boulez Saal in Berlin last February, Argerich and Braunstein's first recital together comprises sonatas by Schumann, Prokofiev and Franck, with Kreisler's Liebesleid and Schön Rosmarin (performed on the composer's own violin) as encores.
Available Format: DVD Video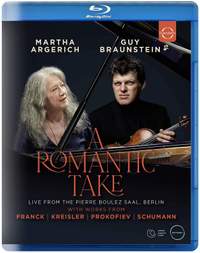 Guy Braunstein (violin), Martha Argerich (piano)
Picture format: NTSC 16:9
Sound format: PCM Stereo / DTS-5.1
Available Format: Blu-ray