11th September 2020
 New Release Round-up

,

  New Release Round-Up - 11th September 2020
Today's new releases include Respighi from Riccardo Chailly and the Orchestra of La Scala, a lockdown-inspired recital of Busoni, Brahms, Feldman and more from Igor Levit, Franz Schmidt's complete symphonies from Paavo Järvi and the Frankfurt Radio Symphony Orchestra, and a fascinating new project from Patricia Kopatchinskaja and Il Giardino Armonico which interleaves Vivaldi concertos with works by contemporary composers.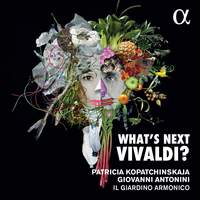 Patricia Kopatchinskaja (violin), Il Giardino Armonico, Giovanni Antonini
Kopatchinskaja and Il Giardino Armonico's programme interweaves five Vivaldi concertos (including 'La Tempesta di Mare'. 'Il Grosso Mogul', and a work from 'L'Estro Armonico') with short pieces by contemporary composers Luca Francesconi, Simone Movio, Giacinto Scelsi, Aureliano Cattaneo and Giovanni Sollima – the majority commissioned by the violinist especially for this project.
Available Formats: CD, MP3, FLAC, Hi-Res FLAC, Hi-Res+ FLAC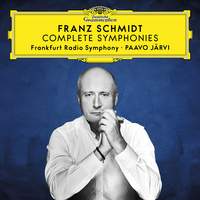 Frankfurt Radio Symphony Orchestra, Paavo Järvi
Following in his father's footsteps (Järvi Senior recorded one of the few existing complete cycles for Chandos in the 1990s), Frankfurt's Conductor Laureate champions the four symphonies of the Austro-Hungarian composer, cellist and pianist Franz Schmidt (1874-1939), who studied with Bruckner and enjoyed warm relationships with Mahler, Schoenberg and Leopold Godowsky. The programme is completed by the Intermezzo from the opera Notre Dame.
Available Formats: 3 CDs, MP3, FLAC, Hi-Res FLAC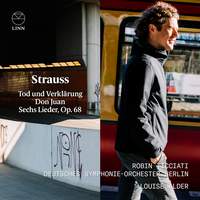 Louise Alder (soprano), Deutsches Symphonie-Orchester Berlin, Robin Ticciati
Following much-praised albums of Debussy, Bruckner, and Ravel/Duparc, Ticciati and his Berlin orchestra turn to Strauss for their fifth album together on Linn, featuring two tone-poems from the late 1880s and the six songs on poems by Clemens Brentano – composed for Elisabeth Schumann in 1918 and orchestrated several decades later. The soloist here is Louise Alder, who came to international attention when she stepped in as Sophie in a BBC Proms performance of Der Rosenkavalier under Ticciati in the summer of 2014.
Available Format: CD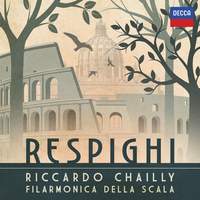 Orchestra Filarmonica della Scala, Riccardo Chailly
Hot on the heels of John Wilson's widely-praised 'Roman Trilogy' with Sinfonia of London, Chailly and his Milan forces present two-thirds of the triptych (the 'Pines' and 'Fountains'), which bookend the Leggenda for violin and orchestra, the Aria for Strings, the third suite of Ancient Airs and Dances, and Di Sera for two oboes and strings.
Available Formats: CD, MP3, FLAC, Hi-Res FLAC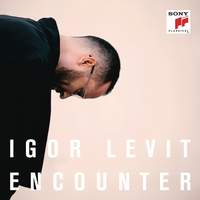 Featuring some of the repertoire which the pianist performed during his extremely popular live-streamed lockdown concerts from his home, Levit describes Encounter as a selection of 'works in which questions about love and death, loneliness and the possibility of real love for others are examined'. The programme comprises Busoni's Chorale Preludes after Bach and Brahms, Reger's transcription of Brahms's Vier ernste Gesänge, Julian Becker's arrangement of Reger's Nachtlied, and Morton Feldman's Palais de Mari.
Available Formats: 2 CDs, MP3, FLAC, Hi-Res FLAC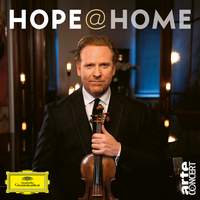 Daniel Hope (violin), Christoph Israel (piano)
Conceived along similar lines to Encounter, Hope@Home is an anthology of live, unedited performances which were broadcast from the violinist's Berlin living-room, featuring numerous arrangements by pianist and composer Christopher Israel (some of which, Hope confides, 'were finished literally minutes before we went live'); the programme includes music by Schubert, Fauré, Satie, Kurt Weill, Nino Rota, Henry Mancini, and Max Richter.
Available Formats: CD, MP3, FLAC, Hi-Res FLAC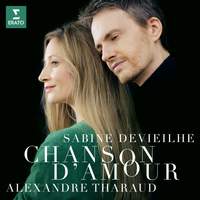 Sabine Devieilhe (soprano), Alexandre Tharaud (piano)
Tharaud made several appearances on Devieilhe's Grammy-nominated Mirages three years ago, and now they come together for a full-length programme of French song, centring on Ravel's Cinq Mélodies populaires grecques and Debussy's Ariettes oubliées and also including Fauré's Notre amour, Après un rêve and Les berceaux, Poulenc's Les chemins de l'amour and Hôtel, and Debussy's Nuit d'étoiles and Apparition.
Available Formats: CD, MP3, FLAC, Hi-Res FLAC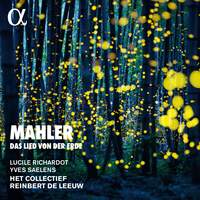 Yves Saelens (tenor), Lucile Richardot (mezzo), Het Collectief, Reinbert de Leeuw
The Dutch composer, conductor and pianist made this recording of his own arrangement of Mahler's great valedictory song-cycle in December 2019, just two months before his death; drawing inspiration from Schoenberg's chamber transcriptions for the Verein für musikalische Privataufführungen ('Society for Private Musical Performances'), this version is scored for fifteen instrumentalists and two voices.
Available Formats: CD, MP3, FLAC, Hi-Res FLAC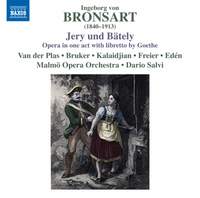 Born in Saint Petersburg in 1840, the Finnish-German composer and pianist studied with Liszt in Weimar and counted Rossini, Berlioz and Wagner among her friends; setting a text by Goethe, her one-act opera Jery und Bätely was premiered in 1873, and centres on a feisty Swiss milkmaid who owes more than a little to Shakespeare's Beatrice in Much Ado About Nothing. The work receives its first complete recording here.
Available Format: CD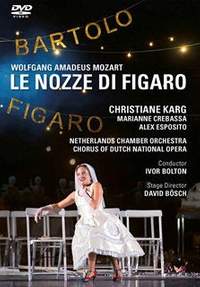 Stéphane Degout (Il Conte), Eleonora Buratto (Contessa), Christiane Karg (Susanna), Alex Esposito (Figaro), Marianne Crebassa (Cherubino); Dutch National Opera, Netherlands Chamber Orchestra, Ivor Bolton
Filmed in Amsterdam in 2016, David Bösch's production boasts a stellar cast, and was described by BachTrack as 'zippy, entertaining and look[ing] good enough to eat', with reviewer Jenny Camilleri also praising Degout's 'consistently fantastic singing' as Count Almaviva, Buratto's 'buttery soprano and aggrieved melancholy' as his abused wife, and Karg's 'pragmatism and controlled sensuality' as bride-to-be Susanna.
Available Format: DVD Video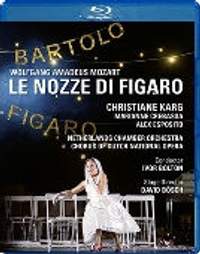 Sound format: PCM Stereo / DTS-HD Master Audio 5.1
Picture Format: 16:9
Available Format: Blu-ray