4th September 2020
 New Release Round-up

,

  New Release Round-Up - 4th September 2020
Today's new releases include Peter Grimes from Bergen (starring Stuart Skelton, Erin Wall and Roderick Williams), Lieder in lockdown from Jonas Kaufmann and Helmut Deutsch, Das Lied von der Erde from Iván Fischer and the Budapest Festival Orchestra, and a boxed set of Ravel's complete works on Warner Classics.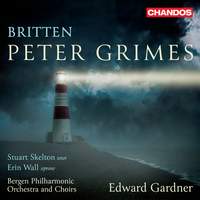 Stuart Skelton (Grimes), Erin Wall (Ellen), Roderick Williams (Balstrode); Bergen Philharmonic Orchestra, Edward Gardner
Gardner and Skelton have a long shared history with this work, having performed it many times together in David Alden's production at English National Opera during the conductor's time as Music Director. This studio recording was made in Bergen shortly before semi-staged performances in London and at the Edinburgh Festival; reviewing the former, The Times's Richard Morrison noted that 'they continue to find compelling new depths in this tragic masterpiece'.
Available Format: 2 SACDs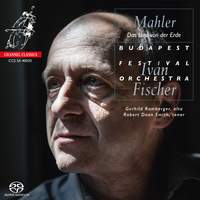 Gerhild Romberger (contralto), Robert Dean Smith (tenor), Budapest Festival Orchestra, Iván Fischer
Recorded in March 2017, this is the glorious coda to Fischer and his Budapest orchestra's magnificent series of Mahler symphonies, which began fifteen years ago with No. 6; subsequent instalments have won admiration for 'the characteristic licence the conductor gives to his splendid Budapest players' (BBC Music Magazine on No. 3), the 'superlative quality of the sound engineering (Gramophone Guide on No. 4), and 'the orchestra's deep, old-world sound' (The Guardian on No. 9).
Available Formats: SACD, MP3, FLAC, Hi-Res FLAC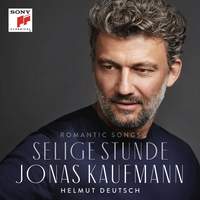 Jonas Kaufmann (tenor), Helmut Deutsch (piano)
Kaufmann and Deutsch have continued to perform together regularly during lockdown and recorded this recital in April, around the time of their appearance at the Met Gala and their live-streamed Dichterliebe from an empty Bayerische Staatsoper; the programme takes its title from a song by Alexander Zemlinsky, and also features lieder by Beethoven, Brahms, Schubert, Schumann, Mendelssohn, Wolf, Liszt, Mahler, Richard Strauss and Carl Bohm.
Available Formats: CD, MP3, FLAC, Hi-Res FLAC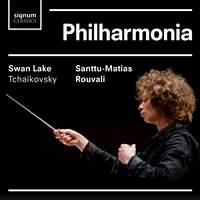 Philharmonia Orchestra, Santtu-Matias Rouvali
The young Finnish conductor's discography to date includes recordings with the Oulu Symphony Orchestra and the Copenhagen and Tampere Philharmonics as well as a fine ongoing Sibelius cycle from Gothenburg ('the evidence here is of a serious artist' - BBC Music Magazine), but this is his first project on disc with the Philharmonia, of which he is Principal Conductor Designate – he will succeed Esa-Pekka Salonen at the beginning of the 2021 season.
Available Formats: CD, MP3, FLAC, Hi-Res FLAC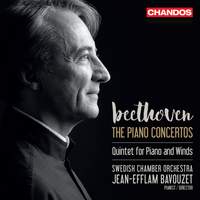 Jean-Efflam Bavouzet (piano), Karin Egardt (oboe), Kevin Spagnolo (clarinet), Mikael Lindström (bassoon), Terése Larsson (horn), Swedish Chamber Orchestra
Bavouzet directs from the keyboard for this Beethoven cycle, using the composer's own 1809 cadenzas; reviewing the French pianist's series of the piano sonatas on Chandos a couple of years ago, BBC Music Magazine observed that 'his characteristic sound is clean and dry, and when he gives us histrionics they are Beethoven's own; there's nothing vain or pretentiously 'original' in these interpretations', whilst Gramophone praised his 'rare gifts as a Beethoven interpreter'.
Available Formats: 3 SACDs, MP3, FLAC, Hi-Res FLAC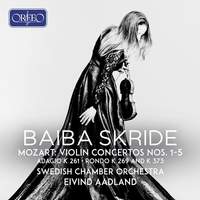 Baiba Skride (violin), Swedish Chamber Orchestra, Eivind Aadland
Skride supplies her own cadenzas for her accounts of the Mozart concertos with the same orchestra, supplemented by the Adagio K261, Rondo K269, and Rondo K373; Skride recorded the G major concerto (alongside works by Haydn and Schubert) with Hartmut Haenchen and the CPE Bach Chamber Orchestra in 2006, with Gramophone praising her 'playfulness, delicacy and imaginative touches of shading'.
Available Formats: 2 CDs, MP3, FLAC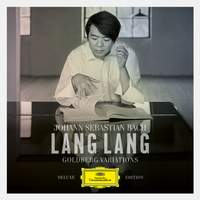 The Chinese pianist has been working on the Goldbergs (which he describes as 'the most exceptional and creative work in the keyboard repertoire, [and] also the most multidimensional') for two decades, and this set includes two complete versions: a studio recording, and a live performance from the Thomaskirche Leipzig. Look out for David's interview with him about the project later this month.
Available Formats: 4 CDs, MP3, FLAC, Hi-Res FLAC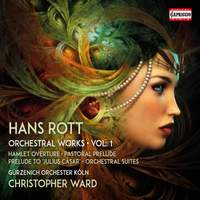 Gürzenich-Orchester Köln, Christopher Ward
An organ pupil of Bruckner and one-time roommate of Gustav Mahler (whose First Symphony shares much common ground with Rott's own), Rott died aged just 25 without receiving the recognition which his works deserved, and many of the pieces here are thought to have only been performed within the confines of the Vienna Conservatory, where he was a student; they include the Hamlet Overture, the Prelude to Julius Caesar, two orchestral Suites, and a pair of Preludes.
Available Format: CD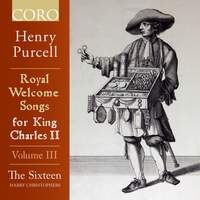 Ben Davies, George Pooley, Daniel Collins, Katy Hill, Stuart Young, Mark Dobell, Kirsty Hopkins, Jeremy Budd (tenor), The Sixteen, Harry Christophers
This third volume of The Sixteen's Purcell series features the 'Bell Anthem' Rejoice in the Lord alway, O All Ye People, Clap Your Hands, What Shall Be Done in Behalf of the Man? and From Those Serene and Rapturous Joys, and excerpts from The History of King Richard the Second, The Massacre of Paris and Sir Barnaby Whigg.
Available Formats: CD, MP3, FLAC, Hi-Res FLAC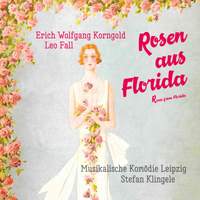 Cusch Jung (narrator), Lilli Wünscher (Irina), Adam Sanchez (Goliath), Désirée Brodka (Dorrit Farring), Andreas Rainer (Tommy Webbs); Orchester der Musikalische Komödie Leipzig, Stefan Klingele
Korngold completed Fall's unfinished operetta at the request of the composer's widow in 1929, using sketches for the first act and adding some of his own material (including 'Irina's Lied', a favourite of Gundula Janowitz) for the second; though it enjoyed considerable success in its day, the work had disappeared from the repertoire almost entirely by the 1950s.
Available Formats: 2 CDs, MP3, FLAC, Hi-Res FLAC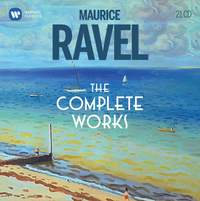 Released to mark the 125th anniversary of the composer's birth, this 21-CD set features contributions from the composer himself as conductor, pianist (on piano rolls) and artistic director, as well as more recent recordings from artists including Martha Argerich, Samson François, Dame Janet Baker, Sir John Barbirolli, André Cluytens, Michel Plasson, and Charles Munch.
Available Format: 21 CDs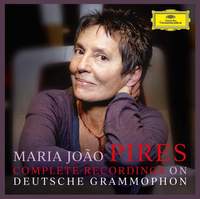 A limited-edition 38-disc set featuring the Portuguese-Swiss pianist's landmark Mozart and Schumann concertos with Claudio Abbado, an extensive selection of Schumann's solo piano and chamber works, the complete Beethoven violin sonatas with Augustin Dumay, rare fado recordings, and music by Bach, Brahms, Mendelssohn, Schubert, Ravel and Debussy. Pires's chamber-music partners include António Meneses, Jian Wang, Ricardo Castro, Renaud Capuçon, and Gérard Caussé.
Available Format: 38 CDs