UPDATE: Royal Mail have now resumed shipments on ALL International services but delays should be expected, please choose FEDEX if your order is urgent.
27th December 2019
Recording of the Week

,

Osmo Vänskä conducts Mahler's Fourth Symphony
It has been interesting to follow the response to Osmo Vänskä's recorded cycle of Mahler's symphonies with the Minnesota Orchestra, begun back in 2017: his interpretations have been both praised and criticised for exactly the same thing, namely his desire to keep everything relatively under control and a refusal to engage in a more histrionic performance style that often comes with Mahler performances.
I think it depends on the particular symphony in question as to how successful this approach ends up being: while arguably it doesn't quite suit the more openly emotional Sixth Symphony, for instance, Vänskä's restraint and carefully-regulated moments of release made for highly satisfying performances of the Fifth and First Symphonies, and I think this holds equally true for the latest instalment, an exquisitely-detailed reading of the Fourth Symphony.
What cannot be denied in any of this cycle's performances is how breathtakingly well-played they are. Part of it is aided by the excellent recorded sound, but more so by Vänskä's careful balancing even in the densest of textures. This was most apparent to me with the lower end of the orchestra: every single cello and double bass staccato semiquaver cuts through with absolute clarity and precision, even in the quietest of dynamics.
It's precisely this treatment of the bottom end that I think is the key to this performance's success: this symphony is on a somewhat smaller scale compared to the rest, not least the fact that Mahler dispenses with trombones and tuba altogether. With this absence of the lower brass there is the potential danger of a sound that is too top-heavy, but with Vänskä this is simply not an issue. Aside from the aforementioned cellos and basses, there were many instances of a pleasingly healthy dose of contrabassoon and bass clarinet, especially in the Scherzo where I heard many details that don't usually come across so prominently. Similarly, there is a great robustness to the horns in their low register that is really impressive.
Also in the Scherzo, Mahler asks for the principal violin to use a second instrument that has been retuned a tone higher, in order to sound like a cheap fiddle taking part in some kind of sinister Danse Macabre. The performance here is extremely effective: the combination of the lack of vibrato and the retuned strings makes for a spookily uncanny effect that is quite unsettling.
I mentioned earlier that Vänskä likes to keep things under control; of course there is one moment towards the end of the slow movement where restraint is the last thing that one should want. I was delighted, therefore, that the great E major outburst was as thrilling as I wanted it to be. First of all, the shift from G major is beautifully prepared by Vänskä in the way that he voices the final chord before the modulation, but also the hushed discipline of the previous section makes the exclamatory moment itself all the more striking by comparison.
Joining the Minnesota players for the final movement is soprano Carolyn Sampson. For this setting of a poem from Des Knaben Wunderhorn describing "Das himmlische Leben" ("The Heavenly Life"), Mahler asks for the soprano to sing "with childlike, cheerful expression, absolutely without parody", and in this respect Sampson is ideal. It's a dreamy, innocent reading, captivating in its directness. It makes for a tender, touching close to a performance that for me gets everything just right.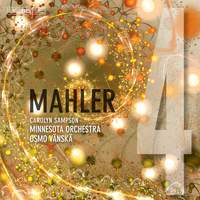 Carolyn Sampson (soprano), Minnesota Orchestra, Osmo Vänskä
Available Formats: SACD, MP3, FLAC, Hi-Res FLAC
Other recordings in this series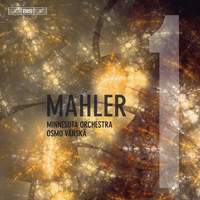 Minnesota Orchestra, Osmo Vänskä
Available Formats: SACD, MP3, FLAC, Hi-Res FLAC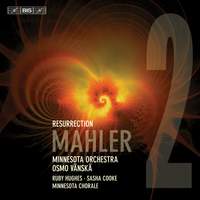 Sasha Cooke (mezzo-soprano), Ruby Hughes (soprano), Minnesota Orchestra & Chorale, Osmo Vänskä
Available Formats: SACD, MP3, FLAC, Hi-Res FLAC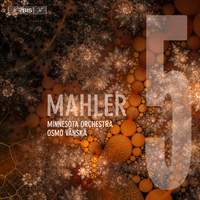 Minnesota Orchestra, Osmo Vänskä
Available Formats: SACD, MP3, FLAC, Hi-Res FLAC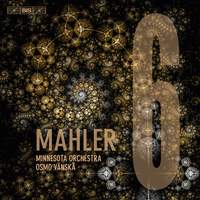 Minnesota Orchestra, Osmo Vänskä
Available Formats: SACD, MP3, FLAC, Hi-Res FLAC