4th September 2019
 Announcement

,

  Hyperion downloads now available!
We're thrilled to be able to announce that the Hyperion catalogue, together with that of its sister label Helios, is now available for download from Presto Classical.
Approaching its 40th birthday, Hyperion Records has earned a reputation for boldness in exploring lesser-known corners of the repertoire, as well as producing several ambitious complete editions and numerous equally large-scale ongoing projects, not least the venerable Romantic Piano Concerto series.
Set up by George "Ted" Perry in 1980 and winning early acclaim for a highly successful recording of sacred vocal music by Hildegard von Bingen, Hyperion has continued to win a steady stream of awards under the leadership of Ted's son Simon, and now boasts an unrivalled roster of artists including violinist Alina Ibragimova, cellist Steven Isserlis, and pianists Steven Osborne and Angela Hewitt, to name just a few.
Here are five Hyperion albums that we think stand out as all-time great recordings – and all now available not just on disc, but digitally!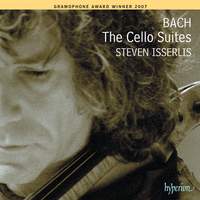 Heralded as a new benchmark when it came out in 2007, Steven Isserlis's account of Bach's six suites for unaccompanied cello easily scooped a Gramophone Award that year, as well as being a finalist in the Instrumental category at the following year's BBC Music Magazine Awards.
Available Formats: 2 CDs, MP3, FLAC, Hi-Res FLAC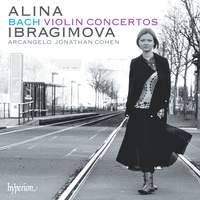 Alina Ibragimova (violin), Arcangelo, Jonathan Cohen
Alina Ibragimova has a subtlety of touch that enlivens everything she performs; critics relished not just her performance as soloist in Bach's violin concertos but also the colours drawn from Arcangelo by its director Jonathan Cohen.
Available Formats: CD, MP3, FLAC, Hi-Res FLAC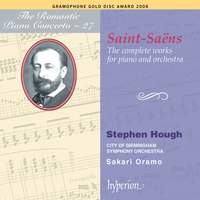 Stephen Hough (piano), City of Birmingham Symphony Orchestra, Sakari Oramo
Saint-Saëns's five vivid piano concertos, complemented by a selection of concertante miniatures, are a delight to the ear in the capable hands of Stephen Hough - a decidedly English soloist and orchestra succeeding in bringing out the unmistakable Frenchness of the music.
Available Formats: 2 CDs, MP3, FLAC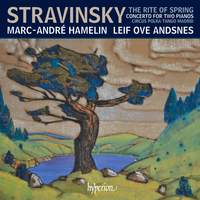 Marc-André Hamelin (piano), Leif Ove Andsnes (piano)
Hamelin and Andsnes's partnership throws new light on Stravinsky's music - the mechanical edge of the piano's sound bringing out different colours from those of the orchestral version. The double concerto is an invigorating neoclassical masterpiece that deserves to be more widely known.
Available Formats: CD, MP3, FLAC, Hi-Res FLAC, Hi-Res+ FLAC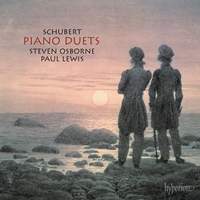 Paul Lewis (piano) & Steven Osborne (piano)
Schubert's works for piano solo may be well known, but he wrote as much for piano duet – works by turns charming, dramatic and passionate. Both acclaimed as Schubertians in their own right, Lewis and Osborne collaborate to present sensitive accounts of this glorious music.
Available Formats: CD, MP3, FLAC
Hyperion's longer-term projects also contain a wealth of brilliant performances; here are just five of their most acclaimed series…
Richard Strauss Complete Songs
Roger Vignoles is joined by some of the finest lieder singers alive – Nicky Spence, Christopher Maltman, Christine Brewer and others – in his complete survey of the songs of arch-Romantic Richard Strauss.
Liszt Complete Solo Piano Music
Leslie Howard explores the solo piano music of Franz Liszt – well-known favourites, extensive transcriptions, all-but-forgotten rarities and newly-rediscovered works are all performed with passion and commitment.
Hyperion's iconic Romantic Piano Concerto series barely needs any introduction. With its 79th volume just released and showing no signs of slowing down, this series continues to delve into a seemingly bottomless treasure-chest of lesser-known concertos, bringing gem after gem to light.
Graham Johnson's 1990s Schubert cycle, with illustrious collaborators such as Janet Baker, Brigitte Fassbaender and Philip Langridge, may belong to a slightly older era – but the performances, both of the ever-popular songs and of rarely-heard curiosities, have unquestionably stood the test of time.
Angela Hewitt's interpretations of Bach's keyboard works are unashamedly pianistic – making a convincing case for the use of new instruments to present historical repertoire in fresh ways. These are rich, expressive performances that make their own authenticity without needing to draw on historical reenactment.