5th December 2011
 Recording of the Week

,

  Christmas roundup
With Christmas fast approaching I thought this might be a good week to give you a quick roundup of some of this year's seasonally themed discs which I've been particularly enjoying.
First up a new disc from the young Australian baritone Derek Welton of Vaughan Williams carol settings. The composer had a lifelong fascination with carols and spent much of his life transcribing and preserving them in the same way he did with folk songs in order to stop the oral traditions from becoming extinct. This disc contains twenty of Vaughan William's own carol arrangements, with six folk songs also included. Derek Welton has a rich yet flexible voice. It sounds effortless and I could listen to him all day. He is sensitively accompanied by Iain Burnside, and the recording is vibrant and well balanced.
Next up is a new recording of Arthur Honegger's Une Cantate de Noël with Christopher Maltman and the London Philharmonic Orchestra under Vladimir Jurowski. Swiss composer Honegger was part of the 1920s modernist group of composers based in Paris known as 'Les Six', but really I would say that his style is more of an extension of German Romanticism rather than a reaction against it. His Une Cantate de Noël was his last composition and was written while he was terminally ill in 1953, but it actually sounds quite uplifting as it tells the Christmas story while intertwining traditional French and German carols. Coupled with the composer's 4th Symphony and the Pastorale d'été, the whole disc is very well performed with a real sense of vitality as well as warmth and charm.
Paul Hillier
Probably my favourite disc this year comes from the Theatre of Voices and Ars Nova Copenhagen under Paul Hillier. Inspired by the much-loved Christmas Eve service of 'Nine Lessons and Carols', Hillier has found and chosen a wide variety of musical sources to tell the Christmas Story. Ranging from plainchant and motets to 17th Century dialogues and contemporary carol settings, it sounds like it may come across as a bit of a hotchpotch. But it doesn't at all and with singing of the absolute highest calibre I was transfixed for the whole hour. If you only want to buy one Christmas disc this year, this would be my top recommendation.
For a more traditional carol selection I would suggest the new disc from The Choir of St John's College, Cambridge under Andrew Nethsingha simply called 'On Christmas Night'. The traditional carols have a real liveliness and freshness brought about by the young boy trebles, but there are also a good number of less well-known carol settings on here too including a number which I hadn't previously come across. It is very well recorded by Chandos and right up there with the competition of the years gone past for this type of Christmas selection.
Finally I thought I'd mention the release on DVD of the latest of the BBC's Sacred Music series with The Sixteen under Harry Christophers presented by Simon Russell Beale. It contains two special Christmas programmes which the BBC commissioned: 'A Christmas History' and 'A Choral Christmas'. Together they form a fascinating insight into the way Christmas music has developed over the millennia from a fragment of papyrus preserving the earliest known piece of Christian music to the music of the ever-popular John Rutter. En route they journey throughout Europe looking beyond the familiar carols and exploring the rich variety and range of Christmas-inspired music throughout history.
So that would be my top five, and sound samples for all the CD releases are as usual available via the links below. And if you want to explore a bigger range of Christmas music then do have look on our special Christmas page here.
Enjoy!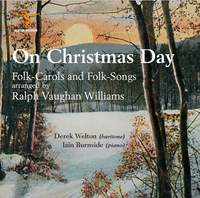 Derek Welton (baritone) & Iain Burnside (piano)
Available Formats: CD, MP3, FLAC, Hi-Res FLAC
Christopher Maltman (baritone), London Philharmonic Orchestra and Choir & New London Children's Choir, Vladimir Jurowski
Available Formats: CD, MP3, FLAC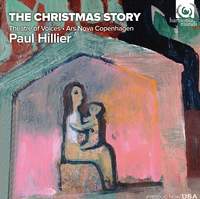 Theatre of Voices, Ars Nova Copenhagen, Paul Hillier
Available Formats: MP3, FLAC, Hi-Res FLAC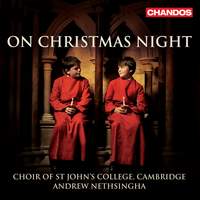 Carols from St John's College, Cambridge
The Choir of St John's College, Cambridge, Andrew Nethsingha
Available Formats: SACD, MP3, FLAC, Hi-Res FLAC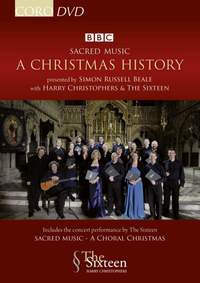 esented by Simon Russell Beale, The Sixteen, Harry Christophers
Available Format: DVD Video