3rd November 2016
 Video Interview

,

  Joyce DiDonato on 'In War and Peace'
"In the midst of chaos, how do you find peace?" - Joyce DiDonato didn't initially set out to address such a weighty question with her new recording on Erato, but the horrific events which unfolded during the preparation-stage prompted a sudden and dramatic change in direction. The American mezzo was hard at work researching repertoire for a sequel to her acclaimed Drama Queens disc last November when news broke of the terrorist attacks in Paris, and immediately felt compelled to respond by focusing her energies on exploring music which confronts the horrors of conflict and, more importantly, the possibility of achieving some kind of 'harmony through music'.
Featuring music by Jommelli, Leo, Handel, Monteverdi and Purcell, In War and Peace explores the psychology of various baroque characters caught in the midst of conflict and/or trying to negotiate some sort of resolution to the discord which surrounds them, ranging from the abject despair of Purcell's Dido and the impotent rage of Handel's Sesto to the post-war jubilation of his Cleopatra.
Whilst she was in London last month, Joyce kindly found time to answer our questions about the project on camera.
Questions 1-3: Joyce talks about portraying victims, strong women and working with Il Pomo d'Oro
Question 4: Joyce tells us a little more about the #TalkPeace project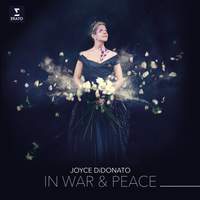 Joyce DiDonato (mezzo), Il Pomo d'Oro, Maxim Emelyanychev
Available Formats: CD, MP3, FLAC, Hi-Res FLAC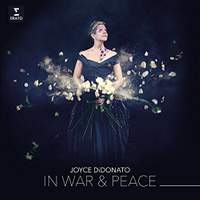 Joyce DiDonato (mezzo), Il Pomo d'Oro, Maxim Emelyanychev
Available Format: 2 Vinyl Records
Other recordings referenced in this interview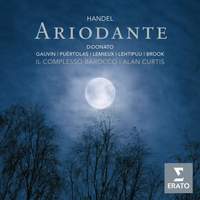 Joyce DiDonato, Karina Gauvin, Marie-Nicole Lemieux, Sabina Puértolas, Topi Lehtipuu), Matthew Brook; Il Complesso Barocco, Alan Curtis
'[DiDonato's] bravura technique - great Rossini singer that she is - is second to none in 'Dopo notte'. She also brings a rich palette of vocal colour and emotional nuance to Ariodante's other sublime arias...[This is] perhaps the most consistently well-cast Ariodante on record.' (International Record Review)
Available Formats: MP3, FLAC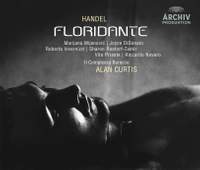 Marijana Mijanovic, Joyce DiDonato, Roberta Invernizzi, Vito Priante; Il Complesso Barocco, Alan Curtis
'The great glory of the set is Joyce DiDonato as Elmira, not just fresh-toned, with flawless legato in her lyrical arias, but dazzlingly brilliant in the florid ones.' (Penguin Guide)
Available Formats: MP3, FLAC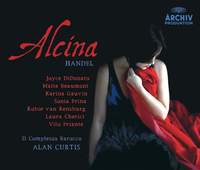 Joyce DiDonato, Maite Beaumont, Karina Gauvin, Sonia Prina, Kobie Van Rensburg, Laura Cherici, Vito Priante; Il Complesso Barocco, Alan Curtis
'DiDonato's velvety, sensuous mezzo is a surprising choice for Handel's majestically tormented sorceress...She rises magnificently to the challenges of Alcina's great, wrenching scenes of despair.' (Sunday Times)
Available Formats: MP3, FLAC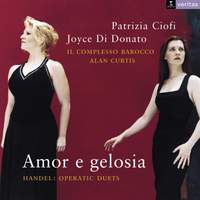 Patrizia Ciofi (soprano), Joyce DiDonato (mezzo), Il Complesso Barocco, Alan Curtis
'[DiDonato] has just the right firmness and focus for a castrato role (as the mezzo voices almost always are here); both phrase beautifully, articulate and express the words clearly and tellingly, and ornament the da capo sections in a natural and tasteful fashion.' (Gramophone Guide)
Available Formats: MP3, FLAC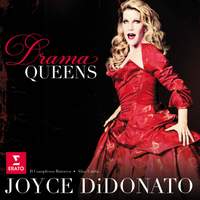 Joyce DiDonato (mezzo-soprano), Il Complesso Barocco, Alan Curtis
'The virtuosity needed to triumph over the swift scalework is coruscatingly supplied by DiDonato...Alan Curtis's Complesso Barocco's partnership is invaluable...This is a treasure of a disc, for the music, the orchestra and Joyce DiDonato.' (International Record Review)
Available Formats: CD, MP3, FLAC