23rd May 2016
 Interview

,

  The Allegri Quartet play quartets by Alec Roth
Alec Roth is one of the rising stars of contemporary British composition - with several acclaimed CDs released of choral and vocal music in recent years. He's also turned his hand to chamber music, in particular the string quartet - and three of his quartets are featured on a new disc by the Allegri Quartet, commissioned by the Richard Thomas Foundation. Richard was kind enough to share some of his thoughts on this music earlier in the week - here's what he said...
This disc is being released under a new label – RTF Classical. There seems to be a definite trend towards doing this, with many people setting up their own. What led you to establish RTF Classical rather than approaching one of the existing labels?
The aim of the Richard Thomas Foundation (RTF) is to bring new contemporary classical music to the attention of wider audiences without making musical compromises. We want to help composers create pieces that are both innovative in terms of progressing the language of classical music, and which might have the possibility of still being listened to by future generations. The pieces we have commissioned so far have had multiple performances in many countries, and reached tens of thousands of audience members, many of whom were hearing contemporary classical music for the first time.
When the Allegri Quartet approached us for help with releasing the planned Alec Roth CD we were exactly at the point where we had realised releasing recordings ourselves could help expand our audience while allowing us to retain control over quality. Hence our record label, RTF Classical.
Composer Alec Roth draws a parallel between the lightfootedness of the Quartet No. 2 and the folk-dance-inspired quartets of Haydn. Do you think it's still possible today for classical composers to draw on popular dances the way Haydn did?
Absolutely! Classical music will thrive only by drawing in audiences who have been brought up on today's pop and dance music, so there have to be compositions that allow new listeners to relate what they hear in classical works to what they know from wider contemporary culture. Alec's quartets acheive precisely that without any dumbing down.
The theme for the slow movement of the Quartet No. 3 originally came from a song-setting by Roth, and there's self-borrowing elsewhere, too. Generally speaking, though, this practice seems very rare among composers today. Why do you think it's fallen so out of fashion?
There's a strand of contemporary composing that values novelty per se, which results in some composers over-identifying that with aesthetic value, and perhaps lacking the self confidence to challenge that perspective.
I think the reality is more nuanced. Art forms can progress as languages both in opposition to the past, or by building on the past. Within the worlds of visual art and literature referencing both one's own earlier works, and works by others, are entirely normal practices.
How much of the spirit of Elgar do you think has percolated into the Quartet No. 4 – influenced as it is both by the landscapes of the Malverns where he was brought up and by quotations from his own compositions?
While there's some quite explicit references, for me the main aspect that has percolated into Alec's music is the same sense of joy that's in Elgar's music. Having said that, I think there's a number of other undercurrents going on, including some elements of gamelan, which of course Alec both studied and introduced to the Southbank.
The Foundation's goal is, in a nutshell, to support the creation and performance of new contemporary art. Some might say, though, that the string quartet is a format that's on the way to becoming a musical fossil – so what led you to get behind recording these quartets?
In the same way as painters can innovate still using paint and canvases, I think the quartet is a very pure form that will survive for ever. Part of the appeal is that the music can be scored and therefore reproduced by musicians in the distant future or far flung places in a way that does not depend on the survivial of various contemporary technologies.
There's also still huge scope for innovation within the quartet structure – for example we recently premiered a string quartet composition by Icelandic composer Jóhann Jóhannsson, better known for his more electronic film scores, who created a quartet piece with 12 movements.
In the case of Alec's quartets, we found the music very appealling – the underlying rythmic nature meant we could see how it might attract people to classical music for the first time. We programmed quartet No.3 at a RTF concert by the Allegri Quartet at the Southbank in November 2014. Within 24 hours of the concert the Foundation managed to raise over £2,500 towards the recording costs of three Roth quartets from enthusiastic members of the audience, including a DJ who proposed playing some movements of the quartets in a night club once it was recorded!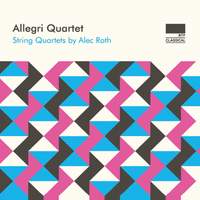 The Allegri Quartet's recordings of Alec Roth's String Quartets Nos. 2-4 came out in March, on Nimbus.
Available Formats: CD, MP3, FLAC
Other recordings of Alec Roth and the Allegri Quartet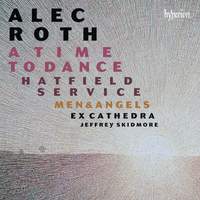 Jeffrey Skidmore conducts Ex Cathedra in the world-premiere recording of Roth's multifaceted cantata A Time to Dance, which brings together themes of love, dance, the passing of the year and more.
Available Formats: CD, MP3, FLAC, Hi-Res FLAC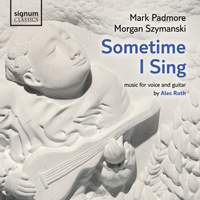 Tenor Mark Padmore and guitarist Morgan Szymanski showcase a third side to Alec Roth's compositional style - his reinvention of the solo lute-song.
Available Formats: CD, MP3, FLAC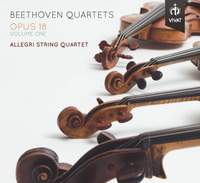 The Allegris begin a new Beethoven Quartet Series with Nos. 3-5 from Opus 18.
Available Formats: CD, MP3, FLAC, Hi-Res FLAC, Hi-Res+ FLAC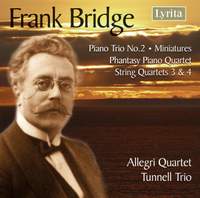 The Quartet perform the long-neglected music of the late Romantic Tyrolean composer Ludwig Thuille.
Available Formats: 2 CDs, MP3, FLAC