Latest update: COVID-19 Shipping Delays. Presto is committed to the health and well-being of our staff. Our warehouse team are currently working hard to ensure your order is despatched as quickly as possible. Unfortunately you may experience slight delays as some deliveries are taking longer than usual. Thank you
10th December 2020
 Awards

,

  Presto Sheet Music Awards 2020
We are excited to announce our first ever Presto Sheet Music awards! We'd like to share with you some of our favourite products of 2020. There have been so many fantastic new publications this year, but our winning products in particular have made a significant impression on us here at Presto. Some have really stood out for their beautiful presentation, some for their popularity with our customers, and others simply for their great content. You can find our winning Sheet Music products here, or alternatively you can watch the full awards ceremony below.
Best New Publication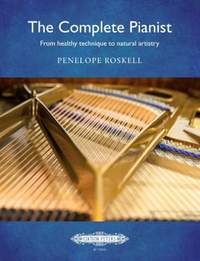 The Complete Pianist: from healthy technique to natural artistry offers a new and unique approach to piano playing, in which Penelope Roskell shares a lifetime's experience of teaching, performing and ground-breaking research into healthy piano playing. Containing more than 500 pages of text, 300 videos and 200 exercises newly devised by the author, this is the most comprehensive book ever written on piano playing. The book has something new to offer to all pianists and keyboard players – student and teacher, professional and amateur.
Available Format: Sheet Music
Best Critical Edition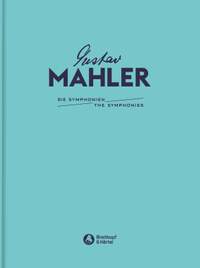 Even after publication, Mahler repeatedly refined the orchestration of his Fourth Symphony, using the occasion of performances in his last two New York concerts in February 1911 to review once again the score and parts. This performance material served as the main source for Breitkopf's new edition, as well as corrections and annotations made in conjunction with performances by conductors such as Willem Mengelberg.
Paperback full score, vocal score, and orchestral material also available.
Available Format: Sheet Music
Best Deluxe Presentation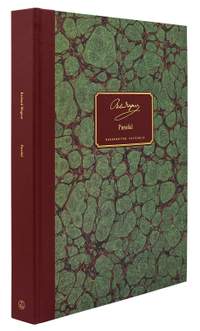 Wagner wrote the autograph score of Parsifal almost entirely in violet ink, a colour he preferred to use in the final years of his life. As the printed score was not yet finished for the premiere on 26th July 1882, this carefully-written autograph lay on the conductor's desk in its stead. Bärenreiter's sumptuous facsimile edition in high-quality four-colour printing reproduces the extensive score in its original size.
Available Format: Sheet Music
Best Educational Publication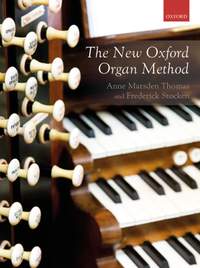 A single piece of repertoire is the primary focus for each chapter, with preparatory exercises providing the necessary technical work building towards the piece. Each lesson covers four main topics, which are systematically developed: practice methods, registration, fingering and pedalling, and historically-informed interpretation. The method is for keyboard players of any age who are establishing first steps at the organ with or without a teacher. It will also serve more experienced organists who want to improve their technique.
Available Format: Sheet Music
Best Jazz Publication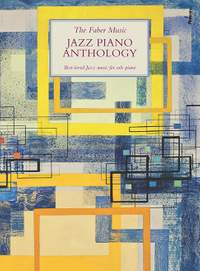 The Faber Music Jazz Piano Anthology is a timeless collection of some of the best Jazz music ever written, beautifully presented in progressive order and specially arranged for the intermediate pianist. Featuring Jazz favourites such as Ev'ry Time We Say Goodbye, My Baby Just Cares For Me, I Got Rhythm, My Funny Valentine and many more.
Available Format: Sheet Music
Best New Series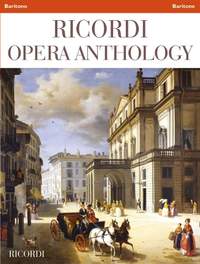 Ricordi's Opera Anthology Series continues to offer important contributions to the history of music publishing and to be a point of reference for students and teachers. Ricordi Opera Anthology is a six-volume collection including some of the most important and well-known arias for voice and piano, compiled and edited by Ilaria Narici. These anthologies are available for a variety of voice types. Each aria includes a plot synopsis in Italian and English, and contains lyrics in both the original language and English.
Available Format: Sheet Music
Best Contribution to Beethoven Anniversary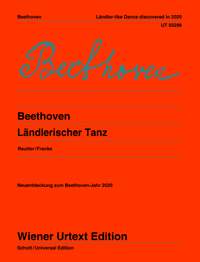 Just in time for Beethoven's 250th birthday, this previously-unknown piano piece has been found in the Vienna City Library (Wienbibliothek im Rathaus in Vienna'. It was recorded on two pages in a collection of sketches dating from the years 1790-1792. The sixteen-bar piece bears the musical character of a Ländler and has therefore been titled Ländlerischer Tanz. Beethoven denotes the melodic line of the piece without gaps, even revising it in a few places, and noting the accompaniment in abbreviated form.
Available Format: Sheet Music
Be sure to check out our other 2020 Award winners: