UPDATE: Royal Mail have now resumed shipments on their TRACKED, TRACKED & SIGNED and SIGNED services but delays should be expected, please choose these services if available to you or FEDEX if your order is urgent.
10th December 2020
 Awards

,

  Recordings of the Year 2020 - Our Top 10
After several more rounds of heated debate over Zoom, the Presto editorial team have finally decided on our Top 10 Recordings of 2020 - the albums which really made us listen afresh to core repertoire, or made compelling cases for music which was new to us! Until 25th January 2021 we're offering special discounts on the ten winners, as well as almost all of the other recordings featured in the Top 100.
Presto Top 10 Recordings of 2020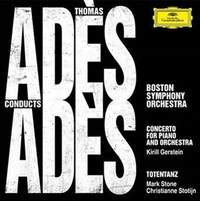 Mark Stone (baritone), Kirill Gerstein (piano), Christianne Stotijn (mezzo-soprano), Boston Symphony Orchestra, Thomas Adès
'Gerstein slips between tender introspection and ferocious virtuosity with breathtaking ease…[Totentanz is] a stunningly descriptive work that is given an equally sensational performance here. Coupled with the Piano Concerto it makes for one of the most striking discs of contemporary music that I have come across for some time.' (James Longstaffe)
Available Formats: CD, MP3, FLAC, Hi-Res FLAC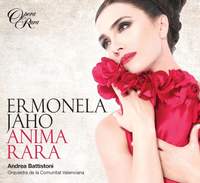 Ermonela Jaho (soprano), Orquestra de la Comunitat Valenciana, Andrea Battistoni
'It all suits Jaho down to a T. As contemporary reviews, letters and the very few existing recordings of Rosina Storchio illustrate, there seems to be an almost uncanny affinity between the two singers in terms of both voice and artistic temperament. Storchio was very far removed from the powerhouse sopranos who've taken on some of these roles to great effect since the end of her short but astonishing career, and it's a real eye-opener to hear this music sung with such delicacy, freshness and introversion.' (Katherine Cooper)
Available Formats: CD, MP3, FLAC, Hi-Res FLAC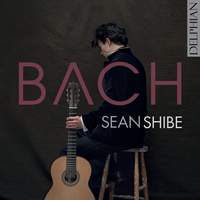 'Through Shibe's sensitive playing it's possible to discern the distinct personalities of the relatively youthful composer honing his craft and the mature master at the height of his powers...The guitar is not known for its breadth of dynamic range, but Shibe shows clearly that it is perfectly possible to achieve great sonic variety, both in volume and in texture.' (David Smith)
Available Formats: CD, MP3, FLAC, Hi-Res FLAC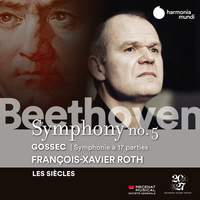 Les Siècles, François-Xavier Roth
'If you're concerned about 'Beethoven fatigue' in 2020, fear not. It's a shamefully obvious pun but this truly is a 'revolutionary' and outstanding recording, achieving the near-impossible in making a work that's too ubiquitous for its own good sound fresh and new. The Gossec is no second fiddle, but a fascinating counterpoint to the Fifth.' (David Smith)
Available Formats: CD, MP3, FLAC, Hi-Res FLAC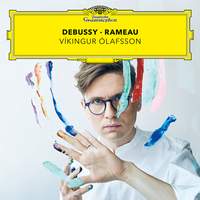 Víkingur Ólafsson (piano)
'This may be his finest recording yet. Apart from the sheer virtuosity on display, what impresses me most is the variety of tone and touch that he applies...I've lost count of the number of times I've listened to this album over the past few weeks, and yet it hasn't forfeited an ounce of its magic. If anything it keeps revealing more secrets and depths each time.' (James Longstaffe)
Available Formats: CD, MP3, FLAC, Hi-Res FLAC, Hi-Res+ FLAC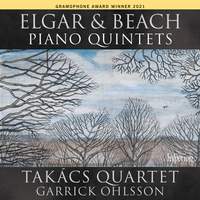 Garrick Ohlsson (piano), Takács Quartet
'Amy Beach's Piano Quintet of 1907 was a new discovery for me, and Ohlsson and the Takács do it proud: following a shimmering, almost Ravel-ish opening, the first movement springs into muscular, athletic life, and the substantial central Adagio boasts one of the loveliest melodies that's come my way in a long while. Ohlsson, quite closely recorded, knows exactly when to take centre stage and when to recede, and the strings emulate the brawn of an entire section when required.' (Katherine Cooper)
Available Formats: CD, MP3, FLAC, Hi-Res FLAC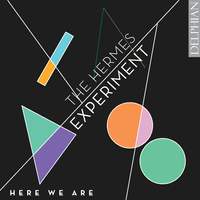 Héloïse Werner (soprano), The Hermes Experiment
'Here We Are manages to brilliantly represent a wide variety of contemporary styles while retaining the groups quirky individuality throughout - performances from the three instrumentalists are full of personality and character, while Héloïse Werner's vocals are often a source of wonder.' (Paul Thomas)
Available Formats: CD, MP3, FLAC, Hi-Res FLAC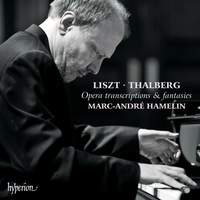 Marc-André Hamelin (piano)
'If Thalberg's performance came anywhere near Hamelin's in terms of understated virtuosity and cantabile beauty then it's no surprise that his pianistic duel with Liszt was a close-run thing...He sustains long lines like a true bel canto diva at the same time as despatching the most fiendish of passagework around the melody, and investing the music with real poetry and drama so that things never descend into prolix virtuosity...It's jaw-dropping pianism.' (Katherine Cooper)
Available Formats: CD, MP3, FLAC, Hi-Res FLAC, Hi-Res+ FLAC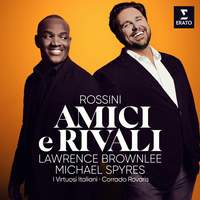 Lawrence Brownlee (tenor), Michael Spyres (tenor), I Virtuosi Italiani, Corrado Rovaris
'If the spark between Rossini's star tenors Giovanni David and Andrea Nozzari was anywhere near as electrifying as the frisson which the two Americans generate here it's small wonder that the composer quickly realised he was onto a good thing...The sheer delight and inspiration which the two singers find in one another's artistry shines through even in the more sombre excerpts from works like Otello and Le Siège de Corinthe.' (Katherine Cooper)
Available Formats: CD, MP3, FLAC, Hi-Res FLAC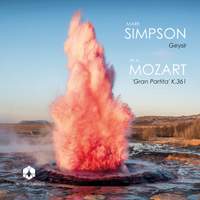 Mark Simpson (clarinet), Nicholas Daniel (oboe), Ben Goldscheider (horn) et al
'The skill and virtuosity with which the entire ensemble performs their parts is quite something, and the balance of sounds and textures is simply superb...I would have been happy recommending this recording based purely on Geysir alone, so it's even more pleasing that it is followed by a glorious account of Mozart's Gran Partita…Magnificent!' (James Longstaffe)
Available Formats: CD, MP3, FLAC, Hi-Res FLAC
Be sure to check out our other 2020 Award winners: