10th December 2020
 Albums of the Year

,

  Jazz Recordings of the Year 2020
It has been a tumultuous year for all of us, limiting what we can do, who we can see, where we can go, and I'm not alone in having tickets for eagerly anticipated gigs and festivals either rescheduled or refunded… all those events, big or small, that get us off our derrieres and out to let off steam. Thankfully this year hasn't unduly affected the new release schedules (as yet at least), and we've had some incredible music to enjoy in the comfort of our homes in 2020 (although the inherent discomfort of going to a sweaty venue is all part of the fun). All of this made choosing our Jazz Recordings of the Year just as difficult as it was in less challenging times.
The Jazz department here at Presto Music recently celebrated its second anniversary, and over the past two years we've put in a lot of work expanding our listings, finding album artwork, adding thousands of artists to the database, opening accounts with new suppliers, and sourcing downloads for the site. You will also have noticed a new, (hairy) face on the Jazz editorials in 2020, as we welcomed on board Josh Lee. A talented guitarist and jazz-lover with extremely catholic tastes, Josh has brought fresh perspectives to the jazz department, and it's been great to have someone to bounce ideas off and occasionally joust with over the relative merits of certain releases. It has certainly made the selection process for our Jazz Recordings of the Year much more stimulating, and the five recordings (all of which are new to the world, barring one that was left in a shoebox for fifty years) are albums that we have kept returning to since we first heard them. We're sure you'll have your own favourites that didn't make it to our lists, but these are absolute corkers!
Watch the full Presto Music Awards presentation...
Be sure to check out our other 2020 Award winners: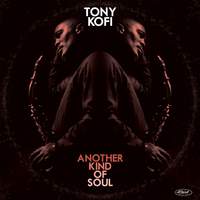 Cannonball Adderley's compositions and his playing style always conveyed a sense of optimism in the face of adversity; that he didn't go in for Coltrane-style soul-searching was a factor that helped make their appearances together in the Miles Davis Quintet so compelling. Kofi and his band are true to this spirit, and it's no surprise that the highlight is the trio of Adderley tunes that take up the second half of the record: 'Things Are Getting Better', 'Sack O' Woe' and 'Work Song', Adderley's signature piece. Kofi is clearly relishing every bar of these classics, all of which have big memorable themes for him and the band to get their teeth into.
Available Formats: Vinyl Record, MP3, FLAC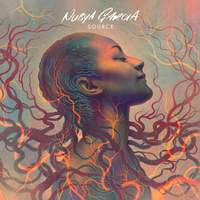 Described by the saxophonist as a record about 'personal power', Source - as its name implies - sees Garcia exploring her heritage, albeit recontextualised for the modern world. Besides her appreciation for the lineage of jazz saxophonists, Garcia's musical roots take her back to exploring her parents' musical interests - particularly the music of her mother's native Guyana... Garcia never tries to play over the rest of her band; as much as one can with a self-penned record, she finds her place in the arrangement and allows her bandmates to find theirs, careful not to disrupt the harmony of the core quartet.
Available Formats: CD, MP3, FLAC, Hi-Res FLAC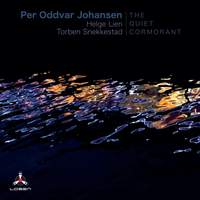 No doubt Johansen's Nordic coastal retreat influenced the expansive sound of The Quiet Cormorant. It's hard not to envision Johansen writing these tunes with the view of an icy coastline, open and airy, and the tunes reflect this with a notable lack of rigidity. As much as his fluid drumming is certainly one of the key appeals of the album, one of his strongest skills is holding back and offering the space to Lien and Snekkestad, guiding his two musicians through the landscapes.
Available Formats: CD, MP3, FLAC, Hi-Res FLAC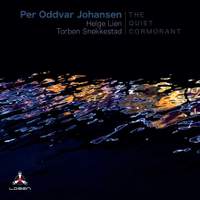 Available Format: Vinyl Record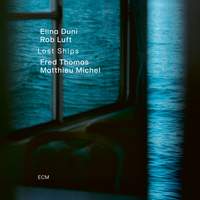 This is a refined yet emotional album that could appeal to a broad audience, taking in Latin, chansons, jazz and folk. The songs that Duni and Luft have written themselves are so strong I could imagine a collection focused solely on their originals being just as artistically successful someday.
Available Formats: CD, MP3, FLAC, Hi-Res FLAC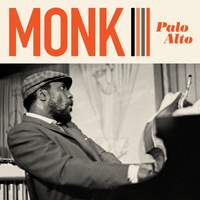 It's reassuring to know in this era of on-tap, instant grat, that there are still musical surprises tucked away in shoeboxes, waiting to be uncovered. The story behind this newly discovered live recording of the Thelonious Monk Quartet in 1968 is one of those rare instances, and the end result exceeds expectations... With such a backstory, it's a relief that the recording more than lives up to the legend, containing performances bursting with life, capturing the quartet when they were at the top of their game (and sadly just prior to them disbanding).
Available Formats: CD, MP3, FLAC, Hi-Res FLAC