24th November 2022
 New Release Round-up

,

  Jazz New Release Round-Up - 24th November 2022
Pictured: Oscar Peterson
This week's new releases include a generous amount of ECM records, including a CD reissue of Trio Beyond's Saudades (featuring Jack DeJohnette, John Scofield and Larry Goldings), as well as various vinyl LP pressings of the label's latest releases from Tord Gustavsen, Benjamin Lackner and Oded Tzur to name a few. Elsewhere there's a new archival live set of the Oscar Peterson Trio in 1971, vocalist Samara Joy's new album Linger Awhile on vinyl, and a new Smoke Sessions recording from Nicholas Payton.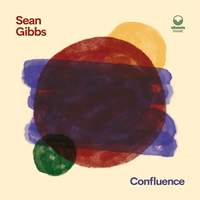 Following up his critically acclaimed debut on Ubuntu Music, trumpeter Sean Gibbs releases the ambitious Confluence, recorded with a quintet of close friends as well as what Gibbs describes as his 'dream big band lineup'.
Available Formats: CD, MP3, FLAC, Hi-Res FLAC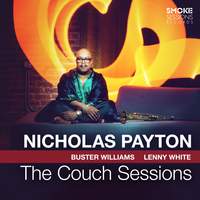 Multi-instrumentalist Nicholas Payton's latest album is a collection of healing music for uncertain times, recorded with bassist Buster Williams and drummer Lenny White for their close musical chemistry.
Available Formats: CD, MP3, FLAC, Hi-Res FLAC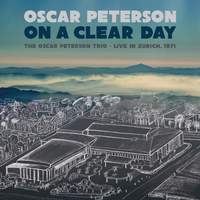 On a Clear Day catches the prolific Oscar Peterson in the middle of a world tour, performing on this never-before-released live album alongside bassist Niels-Henning Ørsted Pedersen and drummer Louis Hayes, two of Peterson's many close cohorts from over the years.
Available Formats: CD, MP3, FLAC, Hi-Res FLAC
This new ECM CD is a reissue of the 2006 supergroup recording, Saudades by Trio Beyond, the project of drummer Jack DeJohnette, guitarist John Scofield and pianist Larry Goldings. Much of the trio's repertoire on Saudades acts as a tribute of sorts to Tony Williams; tunes from his Lifetime band like 'Emergency', 'Spectrum' and 'Allah Be Praised' make appearances, as well as Williams' era from his time with Miles Davis like 'Seven Steps to Heaven' and 'I Fall In Love Too Easily'.
Available Formats: 2 CDs, MP3, FLAC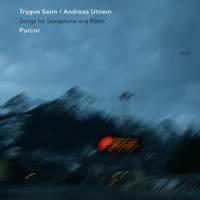 Trygve Seim & Andreas Utnem
Another ECM CD reissue, Purcor is the 2010 collaboration between saxophonist Trygve Seim and pianist Andreas Utnem, featuring a variety of material from Mass, folk songs, theatre music, and improvisations.
Available Format: CD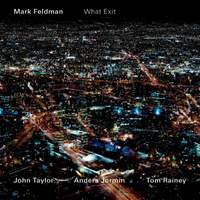 This reissue of violinist Mark Feldman's 2006 album What Exit presents a fusion of jazz and chamber music, with accompanying players hand-picked by Feldman with producer Manfred Eicher.
Available Format: CD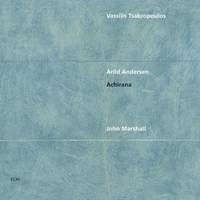 One final ECM CD reissue is Arild Andersen's 2000 album Achirana, which introduced his new trio featuring pianist Vassilis Tsabropoulos and drummer John Marshall with a set of original material.
Available Format: CD
We Are Busy Bodies reissues Japanese saxophonist Daguri, the 1973 quintet album by Kohsuke Mine, whose other excellent reissue First we reviewed last year, remastered and including replica inserts and obi strip.
Available Format: Vinyl Record
American vocalist Samara Joy's latest album, Linger Awhile, releases on vinyl this week. Finding herself on Verve Records - the home of Billie Holiday and Sarah Vaughan - Joy's timeless vocal style still proves to be a real treat after her self-titled debut album last year.
Available Formats: Vinyl Record, MP3, FLAC, Hi-Res FLAC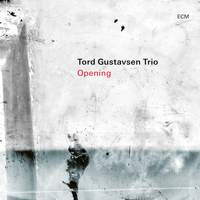 Originally releasing in April earlier this year - and one of our Recordings of the Week at the time, too - Norwegian pianist Tord Gustavsen's latest trio album is an essential listen for any fan of atmospheric, textural jazz piano trios.
Available Formats: Vinyl Record, MP3, FLAC, Hi-Res FLAC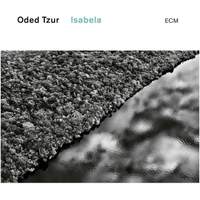 Also a new ECM vinyl issue, New York saxophonist Oded Tzur brings back his usual quartet for his second ECM release, following up the excellent Here Be Dragons from 2020 with a set of meditative and colourful musical explorations.
Available Format: Vinyl Record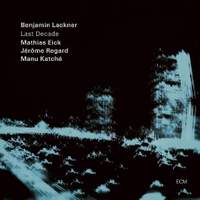 Pianist Benjamin Lackner's ECM debut is also now available on vinyl, with a quartet featuring Manu Katché on drums, trumpeter Mathias Eick and Jérôme Regard on bass, the latter of whom is a close collaborator of Lackner's going back many years. Expect more deep, textural sounds that are the staple of the venerated German label.
Available Format: Vinyl Record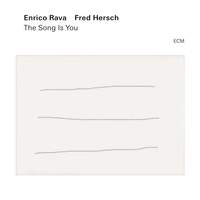 Enrico Rava & Fred Hersch
And finally, another new ECM vinyl! This time featuring the meeting of two contemporary jazz giants - Italian flugelhornist Enrico Rava and American pianist Fred Hersch, the latter of whom makes his ECM debut with The Song Is You while Rava has over five decades with the label. This duo session features improvisations, Rava and Hersch originals, and standards by Thelonious Monk, Jerome Kern and Antônio Carlos Jobim.
Available Formats: Vinyl Record, MP3, FLAC, Hi-Res FLAC