Eric Fogg
(Composer)
Born: 21st February 1903, Manchester, UK
Died: 19th December 1939, Lambeth, London, UK
Nationality: British
Charles William Eric Fogg was an English composer, conductor and BBC broadcaster. His early works were influenced by Igor Stravinsky, though his later pieces owe more to Granville Bantock and Richard Strauss and even William Walton.
Read more at https://en.wikipedia.org/wiki/Eric_Fogg
Further Reading:
Fogg
3rd November 2016
The popular British composer talks to David about his new album, featuring the world-premiere performance of his new violin concerto with strings and upper-voice choir.
Recent Best Sellers:
Fogg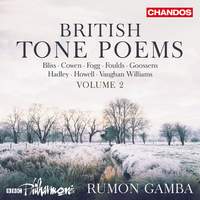 Recommended