András Schiff is a Hungarian classical pianist. Born December 21 1953 in Budapest, he began piano lessons at the age of 5 with Elisabeth Vadasz. Schiff studied at the Franz Liszt Academy of Music in Budapest, and later in London with George Malcolm. He emigrated from Hungary in 1979[1].
In 1999 he formed his own chamber orchestra, the "Cappella Andrea Barca" (the name being "Andras Schiff" in Italian). He has since appeared as a conductor with many major orchestras.
Schiff is one of the best-known living interpreters of J.S. Bach and Robert Schumann. He has recently begun to perform in recital and to record the complete piano sonatas of Beethoven.
Further Reading:
András Schiff
7th May 2019
The Hungarian-born British pianist talks to Katherine about late Schubert, and 'falling in love at first sight' with the Brodmann fortepiano which he plays on his recent recordings of sonatas and impromptus on ECM.
12th April 2019
The Hungarian-born pianist brings introspective poetry to two late sonatas, the Four Impromptus D899 and the Drei Klavierstücke D946, recorded on his Franz Brodmann fortepiano from 1820.
Recent Best Sellers:
András Schiff
New Releases:
András Schiff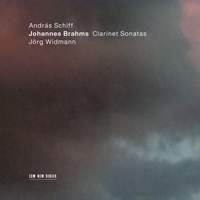 Future Releases:
András Schiff