UPDATE: Royal Mail have now resumed shipments on ALL International services but delays should be expected, please choose FEDEX if your order is urgent.
29th November 2022
Box Set Selections

,

Boxed Set Selections - November 2022
November heavyweights include a landmark edition of Massenet's songs on ATMA, Meredith Monk's collected recordings on ECM, Daniel Barenboim's 2020 cycle of the complete Beethoven piano sonatas from the Pierre Boulez Saal in Berlin, and anthologies celebrating Manuel Barrueco, Roger Norrington and Walter Gieseking.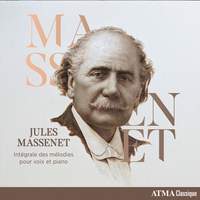 Artists include Karina Gauvin (soprano), Michèle Losier (mezzo), Marie-Nicole Lemieux (contralto), Frédéric Antoun (tenor), Marc Boucher (baritone), Olivier Godin (piano)
With a line-up featuring some of Canada's finest singers, this collection of 333 songs includes 31 premiere recordings and 13 unpublished songs; the pianist throughout is Olivier Godin, who performs on an 1854 Érard concert grand tuned to 435 Hz. The set is complemented by a series of portraits of the musicians by Québécois artist Danny Ferland, and includes texts in French only.
Available Formats: 13 CDs, MP3, FLAC, Hi-Res FLAC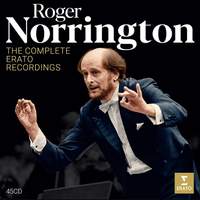 Issued in the wake of Norrington's retirement last year (and the release of his final recording in September), this set brings together all of the recordings which the British conductor made for EMI Classics, Virgin and Warner Classics between 1986 and 2004; highlights include his first recording of Beethoven symphonies (Nos. 2 and 8), Die Zauberflöte with Anthony Rolfe Johnson and Dawn Upshaw, and the 1989 account of Berlioz's Symphonie fantastique (described by Gramophone as 'a record by which future performance of the work will have to be measured').
Available Format: 45 CDs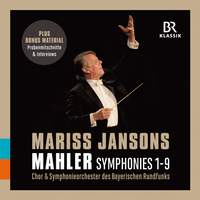 Chor und Symphonie-Orchester des Bayerischen Rundfunks, Mariss Jansons
Supplemented by rehearsal recordings and interviews, this Mahler cycle was recorded live in Munich between 2007 and 2016; vocal soloists include Anja Harteros and Bernarda Fink (Symphony No. 2), Nathalie Stutzmann (Symphony No. 3), Miah Persson (Symphony No. 4), and Christine Brewer, Anna Prohaska, Johan Botha and Michael Volle (Symphony No. 8).
Available Formats: 12 CDs, MP3, FLAC, Hi-Res FLAC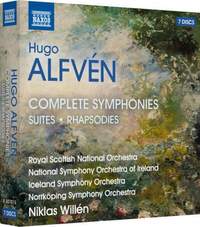 In addition to the five symphonies (composed between 1897 and 1958), this collection of Alfvén's orchestral works includes the three Swedish Rhapsodies, the Mountain King and Prodigal Son Suites, A Legend of the Skerries, the elegy for fellow Swedish composer Emil Sjögren, suites from the films Synnöve Solbakken and A Country Tale, the Andante Religioso from the Revelation Cantata, and the two Festive Overtures.
Available Format: 7 CDs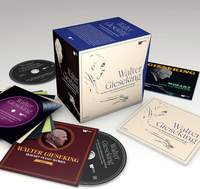 This 48-CD set comprises all the recordings which the pianist made for Columbia Graphophone and Homocord between between 1923 and 1956. The collection features nine world premiere releases and a substantial number of rarities and CD premieres, and has been newly remastered – using the best available sources for the 78-era recordings and the original tapes for those from the age of the LP.
Available Format: 48 CDs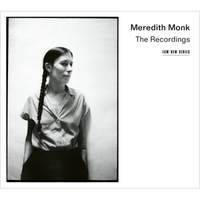 Released to mark the American composer and singer's 80th birthday, this set comprises her complete recordings for ECM to date; it's accompanied by a 300-page book including all of the original liner notes, an autobiographical note entitled 'The Soul's Messenger', Frank J. Oteri's essay 'The Worlds of Meredith Monk', and numerous previously unpublished photographs. Highlights include Piano Songs (from Ursula Oppens and Bruce Brubaker), Impermanence, and Dolmen Music (Monk's debut with the label from 1981).
Available Format: 13 CDs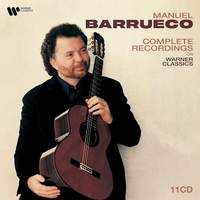 Released to mark the Cuban guitarist's 70th birthday next month, this 11-CD box brings together all of his EMI recordings, including Rodrigo's Concierto de Aranjuez, transcriptions of pieces by Albéniz, Bach, De Visée, Falla, Granados and Mozart, a disc of Beatles arrangements, and guitar works by Barrios Mangoré, Brouwer, Orbón, Ponce, Rodrigo, Sor, Turina, and Villa-Lobos.
Available Format: 11 CDs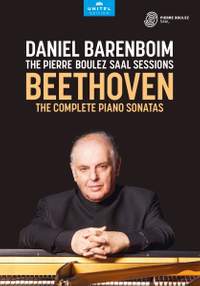 Presented in chronological order of composition, this full cycle of the Beethoven Sonatas was recorded at the Pierre Boulez Saal in 2020; Barenboim remarks that 'No matter how many times you play them, there are always fresh personal perspectives waiting to be discovered'. The set also includes a 40-minute interview, and masterclasses with three students from the Barenboim-Said Akademie: Alexandre Kantorow, Nathalia Milstein and Fabian Müller.
Available Format: 8 DVD Videos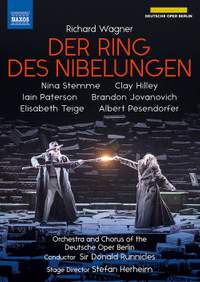 Nina Stemme (Brünnhilde), Clay Hilley (Siegfried), Derek Welton (Wotan - Das Rheingold), Iain Paterson (Wotan - Die Walküre/Wanderer), Elisabeth Teige (Sieglinde), Brandon Jovanovich (Siegmund), Albert Pesendorfer (Hagen); Deutsche Oper Berlin, Stefan Herheim, Sir Donald Runnicles
Filmed last November at the Deutsche Oper, this new Ring Cycle was performed out of sequence due to COVID cases in-house, but nonetheless received praise for its coherence and commitment. British Theatre Guide noted that 'there is much to admire in the intense collaboration between Herheim and conductor Donald Runnicles'; the Financial Times, meanwhile, applauded Hilley's 'extraordinary energy and stamina' as Siegfried and declared that 'it is impossible not to love [Stemme] when she sings.
Available Format: 7 DVD Videos